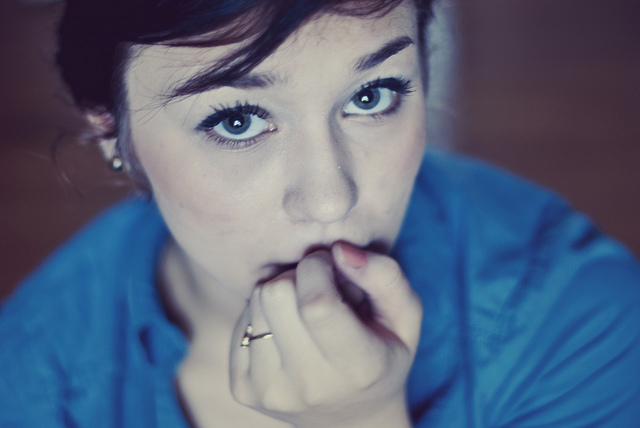 ---
Making decisions is hard.
As I've gotten older I have had to make more and more of my own decisions, yet I am discovering just how hard and frustrating it can be.
It is hard because I want to do what God wants me to do. I want to follow his path and leading, yet sometimes decisions involve choices that God doesn't say specifically one way or the other, such as, what college to go to, what degree to get, where to get a job?
Yet there still must be a perfect plan that God has for me and how do I know what that perfect plan is?
Before you think I have this all figured out now and can give you the perfect answer, I will just say straight up, I do not have this figured out. I am the most fickle person I know and the reason I am writing this in the first place is because of a recent and still existing struggle of making a particular decision.
I really don't know how to make a decision. Ask my friends and they will tell you how many times I change my mind (and they are not even aware of all the times I change my mind in my mind).
Why do I struggle with decision making when it comes to things that God does not have a right or wrong answer to?
1. Plain and simple, I am afraid of what others will think of my decision and of not being able to please everyone.
2. I am afraid to make a decision that is not according to God's will. I want to follow God's direction for my life, but sometimes I think the decision I make may not really be what God wants or may not be the "best" decision.
3. What if what I want isn't really what God wants and I am just being self-centered and self-seeking?
As I write these fears out and as you read them, you and I are both probably thinking, "These are really stupid and irrational fears."
So how do I fight each fear with the truth and what am I learning from my struggles of making big life decisions?
1. Know that it's God's opinion that matters.
Honestly, what matters most is what God thinks, not what people think of me (1 Samuel 16:7). God does put parents and other wise people in our lives to help us make decisions, but at the same time, I should not fear what other people are going to think about what decisions I make.
2. Remember that God will use your mistakes.
As I thought about this second fear, I realized how small I was making God out to be. If I am about to go down a path he doesn't want me to go down, he will stop me, even if it takes a miracle.
Furthermore, God is completely sovereign and never makes mistakes, but I am human and sometimes will make mistakes, so if I make a decision about something that may have not been the "best" decision, God can and will still use that for his will and purpose in my life.
It may mean that I must learn something the hard way, but God knew before the foundations of the earth that it would happen and he will use it for his glory (Proverbs 16:9, 19:21). I am a fallen creature, but I serve a redeeming God and he will redeem my mistakes for his glory.
3. Pray.
I should be continually on my knees before God in prayer, seeking his will for my life and praying that he convict me of sinful desires and replace it with his desires. If I am earnestly seeking God and his will, then he will direct my steps (Psalm 37:4-5).
Yet even if I do make a decision out of selfish or wrong desires, God still loves me and will be gracious toward me. Like I have already said, I am human and will make mistakes, yet I am also God's daughter and he will still love me and I will still be his child when I do make mistakes.
I write these things and share them with you because I know that many of ya'll are reaching the age when you will have to start making many of your own decisions in life and I hope that this post may be of help to you as you seek God's will for your life.
You will always have tough decisions to make, but God is faithful and sovereign no matter the outcome of your decision.
---
Share Your Thoughts in the Comment Section!

There are currently __ Comment(s)
---
Photo courtesy of Lauren Rushing and Flickr Creative Commons.
---