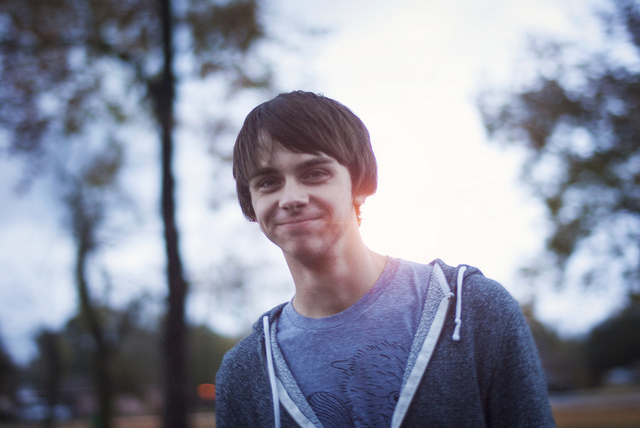 ---
"Do hard things."
"Don't waste your teen years."
"Impact the world."
"There's no end to what you can do."
"Your single years are when you're freest to go and do big things for God."
These are phrases which I only heard more as I neared the end of my senior year of high school. But unlike most graduates who seemed to have every ability to follow this advice, I seem to be lacking it.
Every time I saw one of those similar phrases in an article I wanted to scream back, "But I can't!"
You see, I have a chronic illness.
Every time I discussed a big idea with my dad, he would say, "That sounds like a great idea, but I don't know how your health would do."
I had a dream … the door shut
I had a dream of working at a children's home – the door shut.
I had a dream of volunteering at comfort care or impacting the children in our community who didn't have a good home life – the door shut.
Marriage didn't seem to be soon either.
I hated the question, "So what are you going to do after you graduate?" I wanted to scream, "Can't you see?! I'm sick! I can't do anything!"
I became angry and embittered as I watched most of my high school senior friends run down the road to adulthood, when it seemed I had no legs. Some were going to college while others were getting jobs, and still others were on their way to marriage.
Then God brought to my attention Psalm 37. Verses 4-7 say, "Delight yourself in the Lord, and he will give you the desires of your heart. Commit your way to the Lord; trust in him, and he will act. He will bring forth your righteousness as the light, and your justice as the noonday. Be still before the Lord and wait patiently for him; fret not yourself over the one who prospers in his way, over the man who carries out evil devices!"
My eyes were then opened
God did not call me to something which He did not give me the ability to do, nor did He fail to give me a vision. I was the one who refused to see that vision.
Instead of delighting in Him and allowing Him to fill my heart's desire, I had rejected the circumstances the Lord had blessed me with.
Instead of committing and surrendering my way to God, I desired to pursue my own enterprises, NOW!
But God had a different, very big, important dream for me to fulfill, NOW!
The only dream which didn't seem to have the answer, "No" was a dream to go to a missionary school. The answer was a clear, "Wait." That waiting period looked like about two years.
But those two years felt like an eternity of boredom and emptiness! Then my eyes were opened to the ways I could serve God NOW.
God has a divine calling for me
God has a divine calling for me, right here in my own home. I know, washing dishes, vacuuming floors, weeding the garden, feeding bottomless pits, and reading the same book to a little person over and over doesn't seem very divine. Neither does lying in bed feel very productive.
But to God, it's very important, for when I rejoice while lying in bed, I am bringing glory to Him and encouraging my family to be thankful no matter what the circumstances. And through my weakness, others have seen the great power of God.
At first glance, this "small" calling wouldn't fit the bill for the "advice" we often hear. But what is harder than denying our own dreams and serving God behind the scenes?
What is the point in doing "big things for God" when you're actually ignoring the work God has for you, whether it's big in the world's eyes or not?
Wasting our teen years would be chasing our dreams – whether big or little – and ignoring God's dreams, no matter what size.
Join with me in seeking God's dreams
Probably most of you don't have a debilitating illness. But most of us teens have times in our lives where we feel there are lots of dead ends.
I would suggest that it's often that we are blinded by our own enterprises and therefore do not see the great opportunity which God has given us.
Join with me in doing hard things! Don't waste your teen years! Impact the people God has put in your life! Embrace everything God has enabled you to do!
And remember, when seeking God's dreams instead of your own enterprises, you can live this out in a children's home, as an overseas missionary, going on mission trips, volunteering, in your own home, and yes, even in bed.
---
Share Your Thoughts in the Comment Section!

There are currently __ Comment(s)
---
Photo courtesy of Lauren Rushing and Flickr Creative Commons.
---