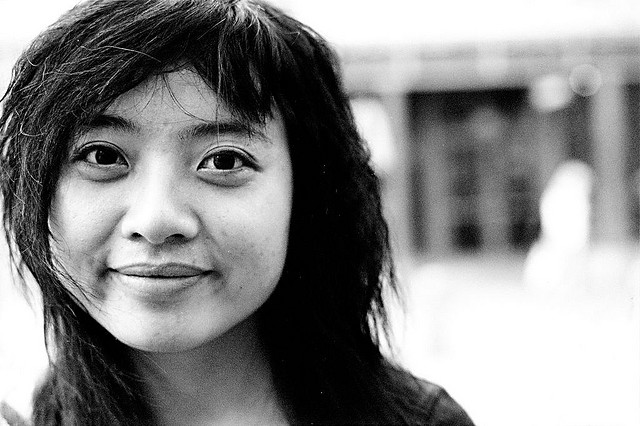 ---
College is coming.
This thought strikes me rather often. I try to picture myself in a year's time, but it's hard to imagine just how drastically everything is going to change.
Now, I'm not saying that change is a bad thing. In fact, I'm excited for the future and what it holds!
It's simply that I'm also terrified.
I've been home schooled my entire life (unless you count kindergarten, which I don't). The first time I walked the halls of a high school was when I took my ACT — and, I might add, the high school scared me more than the test did!
College, no doubt, will take a lot of getting used to. And I would like to say that I'm ready, but frankly, I'm not.
After all, how does one prepare for such a thing? Will I wake up one morning and realize that I'm ready to face the biggest change in my life? Googling "how to not freak out about college" doesn't help (believe me, I've tried). Thanks to the gap year I'm taking, I have twelve months to prepare, but I don't know if time will do the trick.
I've had a lot of time to think about all of this, and I've come to realize what a unique situation this is. No, I'm not discounting the many (many!) people who have gone to college before me.
What I'm saying is that rarely do we have the opportunity to see such a change so well in advance.
For those of us blessed to be able to pursue higher education, we have years to prepare. Years to tell ourselves, "After I graduate, I'm going to college, and I need to be ready." The more I think about it, the more I am blown away by just how unusual the entire thing is.
After all, how often do we get an advance notice of a huge life change? When family members get sick, we didn't have years to ready ourselves for it. If we find the need to move to a new place, we rarely have much time to prepare for such a transition.
Just to be clear, I'm not saying going to college is a bad thing. Not at all! The point is, most things in life don't give us a lot of warning. We have to take things in stride, whether we're ready or not.
Being prepared is a good thing, but in a way, it's also overrated. Life loves to take us by surprise, and we like to tell ourselves that we can handle it on our own. Far too often, though, we find that we can't.
Even if we knew in advance every curve ball that life was going to throw at us, we'd still discover that handling things in our own strength just isn't enough.
Proverbs 3:5-6 (NIV) says this:
"Trust in the Lord with all your heart and lean not on your own understanding; in all your ways submit to him, and he will make your paths straight."
The truth is that we don't need to be ready for everything. Our own preparedness is not the point. We will face many things in life, and we will be ready for very few of them—but we don't need to be.
When we trust in God instead of ourselves, He will guide our paths. Certainly, we will still face things we never saw coming, but He will be with us every step of the way.
So in the end? Maybe college, or whatever else you're facing, isn't so scary after all! It's simply another step in the adventure of life. One that we do not face alone.
"Have I not commanded you? Be strong and courageous. Do not be terrified; do not be discouraged, for the Lord your God will be with you wherever you go" (Joshua 1:9).
Share Your Thoughts in the Comment Section!

There are currently __ Comment(s)
---
Photo courtesy of Kris Krug and Flickr Creative Commons.
---