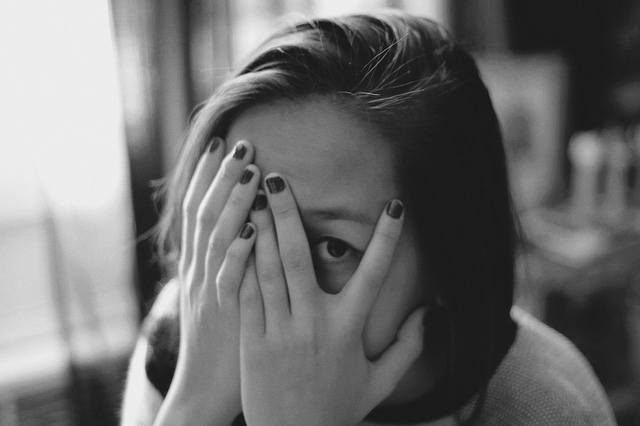 ---
A couple of weeks ago I was scrolling through my Facebook feed and stumbled across an article called "The Ten Types of Toxic People that Mentally Strong People Avoid."
Curious, I clicked. The article, I found, recommended eliminating interactions with "toxic people," with the ultimate goal of improving your quality of life.
This wasn't a new message to me. It is a message deeply ingrained in our culture. We're told to do whatever is necessary to insure our own happiness.
But an unforeseen problem comes with this mindset: because no one is perfect, everyone is going to annoy you at some point.  Therefore, we start to hate all people, becoming grumpier and lonelier than we were before. And we grow distant from the very human beings God put us on earth to serve.
The Root of the Problem: Worth
"..You will want to avoid all the toxic [people] who will make you worse off for knowing them."
The beginning of the article sums up the cry of American culture. We are told: if my neighbor is degrading my quality of life (whether I'm irritable or they're genuinely annoying), I am justified in completely avoiding the person, in ending my relationship with them.
Their worth in my life depends on the happiness I may or may not experience while I am around them.
We're told that we need to receive something for a relationship to be worth our time. We are to be filled up.
The Bible tells a very different story.
Paul writes in Philippians 2:17, "Even if I am to be poured out as a drink offering upon the sacrificial offering of your faith, I am glad and rejoice with you all."
Jesus said something similar in Luke 22:20, at the Last Supper, "And likewise the cup after they had eaten, [Jesus said], 'This cup that is poured out for you is the new covenant in my blood.'"
Like Paul and Jesus, who poured out themselves for those who didn't deserve it, we must not seek only to be filled up. Remember, Jesus died on the cross for us: the toxic people that he had every reason to deny. He saved us and he loves us.
And if we are to follow Christ, we must do the same for every person who is as unworthy of love as we are.
The Truth of the Matter: Biblical Love
We are called to love: "Dear friends, since God so loved us, we also ought to love one another." (1 John 4:11)
We don't get to decide who's worthy of love.
Love is not a spontaneous burst of warm feelings for another person. Love is daily acts of sacrifice on behalf of another human being.
Avoiding people we dislike or are easily irritated by incapacitates our ability to follow the command of Galatians 6:10: "Therefore, as we have opportunity, let us do good to all people, especially to those who belong to the family of believers."
The really frustrating people are often the ones who need Christ the most. We can't easily share the gospel to these lost ones if we block them on Facebook and walk the other direction when we see them coming.
Fighting Irritation and Learning to Love Others
We have to make a conscious decision daily to love others – it doesn't come naturally or easily. Here are some thoughts and steps to help you in that:
1. Love is a muscle. The more you exercise it, the more genuine your love will grow.
2. Start your day with the goal to avoid irritation, not irritating people.
3. Get rid of toxic media/entertainment sources. For me, it was social media accounts that constantly post memes about their annoyance with people and the world, like Grumpy Cat. They might be funny, but ultimately, the negative worldview in these memes and Tumblr posts becomes ours. The negativity can also come from movies, TV shows, music, YouTube videos, etc.
4. Fill the gap with Scripture. Memorize it. You'll notice as you memorize Scripture that it begins to affect your worldview and ultimately your actions.
5. Pray for strength when you know you will face a difficult person and then act on the prayer. Don't wait for a spontaneous burst of love to strike you from the heavens.
6. Instead of silently fuming at your annoyance and that person's foolishness, walk up and ask them how their day was. Smile!
Life isn't about becoming the happiest we can be. It's about glorifying God, and when we avoid "toxic" people, we can't carry out this mission.
This all comes back to the fight against low expectations. We are immersed in a time and place that preaches sneakily sinful messages, and when our friends and sometimes even our parents expect us to follow along, it's easy to do so.
But instead of following along, let's resolve to love our neighbors in a way that makes them question what's different about us. Let's be salt and light.
---
Share Your Thoughts in the Comment Section!

There are currently __ Comment(s)
---
Photo courtesy of Mischelle and Flickr Creative Commons.
---