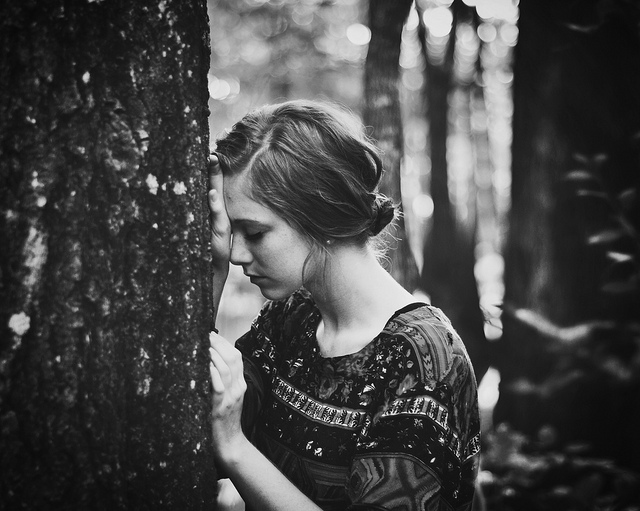 ---
It was rainy season in Malawi, so everywhere our little team of three Americans looked around us seemed to be mud, muddy, or becoming muddy.
There were quite a few times I looked around at myself and my two companions, both in their early twenties, and wondered what on earth I was doing in Africa.
Honestly, Do Hard Things had played a large piece in why I was in Africa.
David Platt's book Radical had convicted me about God's plan for His glorification over the whole earth, and Do Hard Things was one of the tools God used to give me the courage to actually believe He could use even me in Africa.
Yes, I was a teenager with no Bible school training and no preaching experience, but teens are capable of great things. At least, that's what I told myself.
That sounds great on paper or in your head.
When you're standing in a mud-brick church in Africa with forty pastors who are waiting for you to come up and preach to them, trite sayings sound less enticing.
I had spent hours trying to get a sermons arranged, prepared well, and properly organized, and try as I might, I had hit a mental block after only arranging one sermon. As I began my trip, I spent quite a bit of time praying and studying, trying to get a few more sermons prepared since I knew I would have to preach.
And struggle as I might, nothing came.
That's how I wound up in an African church, waiting to preach with no sermon.
And it was on that day that I learned one of the deepest truths I have ever found about my God and my relationship with Him. Just before I got up to preach, God gave me the words. He gave me references, analogies, references, points, and ideas.
He preached through me.
For the first time, I saw a truth that would carry me through hard times over and over again in the 10 months since that day in Africa. I flew into Africa firmly convinced of my capabilities as a Christian teenager; I left with a strong conviction of my own brokenness and inability.
And I hope I never lose that conviction.
When I first read Do Hard Things, I walked away from it having grasped many great ideas and concepts. But I also walked away from it having accidentally formed a very wrong idea in my head: that I was completely able to accomplish great things.
Contrary to Brett and Alex Harris' point in their book (that teens are able to accomplish hard things through God's strength), I convinced myself that I could accomplish great things on my own, or at most, with minimal help from the Almighty if I found myself in too deep.
When I am strong in myself, I am trying to accomplish things through my own strength. When I walk into a situation confident in my own abilities, then the praise for these accomplishments goes to me. But when I am broken by my own inability, then God is free to work through me.
In my weakness, God can reveal His strength.
Second Cor. 12:9-10 were the verses that God gave me in Africa that gave me the strength to press on, and they have carried me through the toughest year of my life since I got back to the USA.
"And He has said to me, 'My grace is sufficient for you, for power is perfected in weakness.' Most gladly, therefore, I will rather boast about my weaknesses, so that the power of Christ may dwell in me. Therefore I am well content with weaknesses, with insults, with distresses, with persecutions, with difficulties, for Christ's sake; for when I am weak, then I am strong."
When I am weak, then I am strong. When I am broken, confronted by my own weakness, is when Christ is free to shine through me with His strength and His grace.
In Christ, my weaknesses become opportunities to become a vessel of Christ's own strength in me.
If you and I, my fellow teens, run into the world confident in our personal strengths and ability to do great things, we are destined for a great disappointment. The realization that we are broken people, weak in ourselves, and unable to do the great things we fantasized about is a crippling blow to a believer living in his own strength.
But there's another way.
A life of weakness, lived only through the grace and strength of a merciful God, is guaranteed the strength of an almighty God.
Great things cannot be accomplished on my own or in my own abilities, only through Christ's power in me. When we accept the weaknesses God gives us as having come from the hand of God and begin to consider them as opportunities for God to show His power through us, then we begin to get a true grasp of what it means to do hard things.
One of the hardest things you can do is trust God for strength in your weakness.
One of the hardest things you can do is throw yourself on the mercy of your Father when your life is dark and you know you cannot make it on your own.
One of the hardest things you can do is to allow God to work through your weakness instead of covering it up and protecting yourself from any vulnerability.
One of the hardest things you can do is acknowledge your own weakness.
You want to do hard things, my fellow teens? Then trust Christ in your weakness. Don't tack Him on the end of your successes like an afterthought or a footnote on a page of your own effort.
Allow Him to take control of your life, to work through your weaknesses.
His strength is made perfect in weakness, and His grace is sufficient.
---
Share Your Thoughts in the Comment Section!

There are currently __ Comment(s)
---
Photo courtesy of Lauren Rushing and Flickr Creative Commons.
---