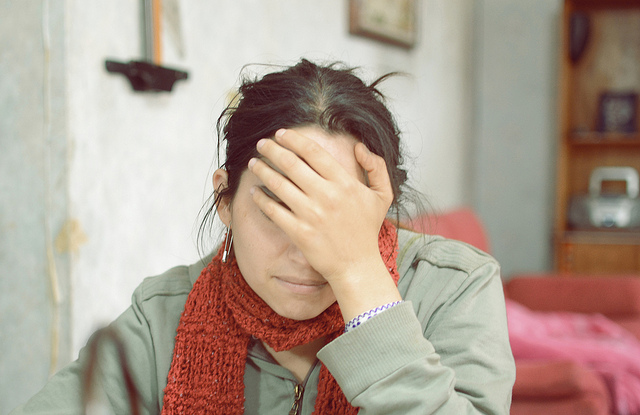 ---
I've always been self-conscious about every single aspect of myself.
If I had a slight spot on my forehead or if I had a cut on my face I would feel as if everyone saw it, as if it was as noticeable to everyone else as it was to me.
Whenever I didn't feel up to standard, I'd be shy and quiet and not talk to anyone, which impacted so many relationships that I had, and I hated it.
Last summer I contracted impetigo on my face, chest and arms.
Impetigo is a red rash that looks like acne but larger. A large portion of my chin and my cheeks, as well as my forehead was covered with this, and I hated it.
I felt so self-conscious, and I didn't want to go anywhere because I was afraid of what other people would think. But hiding away in my house until this went away wasn't an option. I still had to go to work and to church and function normally.
God really surprised me through this in that no one treated me any differently.
I got lots of questions from people asking if I was okay, but no one refused to work with me, no one laughed, no one treated me as if I was a freak.
I had been basing my worth on what I looked like, and it took a skin infection for God to truly make me realize that I am worth more than what I look like.
God wants to use me despite my looks, and God wants to use me fully. Every time that I am afraid of doing something because of how I will look, I am limiting God in my life.
My worth is based in God, not my looks.
I spent two months of my life looking very contagious, and those two months have made me more confident in what God can use me for.
I was able to minister to people and share the gospel, even when I didn't look my best, and when God was using me, what I looked like was the farthest thing on my mind right then.
God wants to use you too, in ways that will push you further from your comfort zone than you can imagine. But God can't use you if you're afraid of what you look like.
You are meant to look like Jesus and you can't if you still hold onto your own image.
So the next time you wake up with a pimple, or you feel self-conscious about anything, just remember, the God that we have is bigger than any of that.
---
Share Your Thoughts in the Comment Section!

There are currently __ Comment(s)
---
Photo courtesy of Jazbeck and Flickr Creative Commons.
---