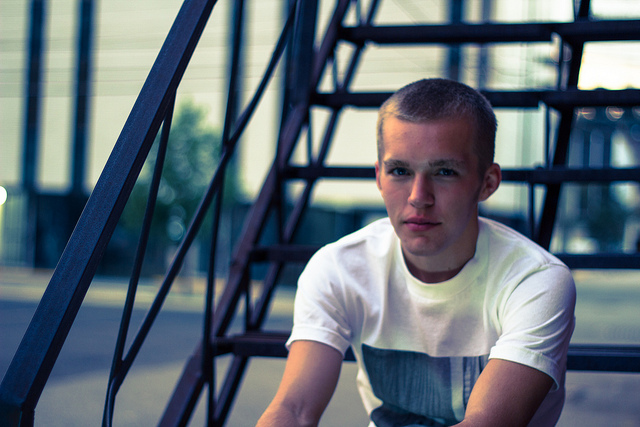 ---
I took another spiritual gifts assessment last week.
I wasn't surprised to find that many questions asked about what I am naturally talented at, what I enjoy, or what I am comfortable doing. I think the same way.
Writing is my passion, so I assume that God has called me to serve through Him through my writing. My younger sister is a talented musician, so she believes that she is called to be a worship leader.
As rebelutionaries, we train spiritually and develop our personal strengths so that we can serve God better.
But we can forget that God does not need our strengths at all.
(This is not to say that God does not use our strengths, talents, or training! In fact, He often gives us natural talents for our calling and calls us to train – see 1 Timothy 4:8, 14-16.)
But God does not always work through our strengths. Sometimes God calls us to do what we are unprepared for.
Sometimes God calls us to what scares us.
Gideon was the least son of the weakest clan of the smallest tribe of Israel, and he was cowering in a wine press threshing wheat.
David was a shepherd who played the lyre; maybe one day he could be the court musician.
Joan of Arc was a mere teenager, a peasant, and a girl; she could never do anything great.
But it was not their weaknesses that mattered. It was not them at all that mattered.

Gideon was cowering in fear of the Midianites, and God used him to defeat Midian and judge Israel.
David had no political or military experience, but God called him to be Israel's greatest king.
Joan of Arc was just a peasant girl who knew nothing of war, but God used her to drive back the English and win the Hundred Years War.
God used Gideon's fear, David's humble circumstance, and Joan's societal weaknesses to complete His plan.
God did not use their strengths, and their very weaknesses are what inspired many people to seek God and act in faith.
"But God has chosen the foolish things of the world to put to shame the wise, and God has chosen the weak things of the world to put to shame the things which are mighty; and the base things of the world and the things which are despised God has chosen, and the things which are not, to bring to nothing the things that are" (1 Corinthians 1:27-28 NKJV).
Too often, we focus on our strength, our natural talents, and our preparation to guide how we serve God. But it is not about us and our strength.

It is about where God calls us.
God does not work around our weaknesses or in spite of our weaknesses. God works in our weaknesses.
God works through our weaknesses. God uses our weaknesses. God might even call us to the very things that scare us, just like He called Gideon.
So what scares you?
Is God calling you to trust Him and let Him use your weaknesses?
After all, by calling us to our weaknesses, God is glorified and our faith strengthened.
---
Share Your Thoughts in the Comment Section!

There are currently __ Comment(s)
---
Photo courtesy of Logan Smith and Flickr Creative Commons.
---