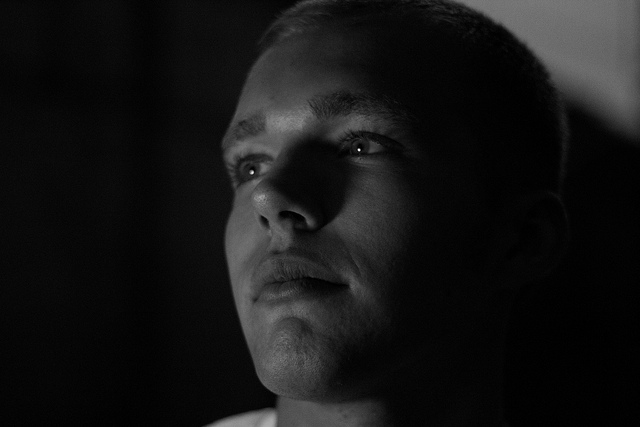 ---
It only takes one click.
Only one click can take you to the places you desire to go.
One click can give you the thrill of your heart.
One click can cause that uncensored, unrestrained, and unrestricted pleasure to flow through your veins.
Would you take the trip?
You don't have to board a plane or fill your tank, but the road would lead you through the Road of Pleasure to the Road of Destruction.
Would you pay the cost?
There are no out-of-pocket expenses – just a complete surrender of the heart, body, mind.
Would you take the risk?
It's a dark and ominous path once you take it there is no turning back.
To think that something so simple as an image could be so destructive is sad, but porn can. It's not just the guys; it's the girls. It's not just the rebels; it's the rebels without a cause for rebelling.
Don't let this happen to you.
It can seep into your mind and your heart; once it's there in your head, there's no getting it out. It can cause pain, sorrow, and regret. All in all, porn will cause a lot of damage if you dabble in it.
Don't let it happen to you.
I'm not telling you this so you can go searching in blind curiosity to find out what can make one image so evil; I'm telling you this so that you can guard your heart, your eyes, and your mind. So that you may "put on the whole armor of God, that you may be able to stand against the schemes of the devil" (Ephesians 6:11).
Because porn is out there.
It's in the books we read, the movies we watch, the music we listen to, the magazines we buy, and the things we type in Google. It's one of the easiest things to get a hold of, but in the end it will get a hold of you.
This is why it is important that you keep up your guard.
To those who have already been down that Road of Destruction, I want you to know that there is hope at the cross of Jesus Christ. If you have been sought by this destroyer, flee.
Run away from him and his evil attacks and into the arms of grace. Let the blood from the wounds of Jesus Christ cleanse your eyes, purify your mind, and restore your heart. Go before his cross, stand and be amazed, then fall on your knees and be broken.
Let the One who who was broken for the most despicable sinners (me included) remove your filthy rags and give you his coat of righteousness.
Please go, my friend, and sin no more.
Luke 7:48, 50: "And he said to her, 'Your sins are forgiven.' And he said to the women, 'Your faith has saved you; go in peace.'"
Romans 5:8-9: "But God shows his love for us in that while we were still sinners, Christ died for us. Since, therefore, we have now been justified by his blood, much more shall we be saved by him from the wrath of God."
---
Share Your Thoughts in the Comment Section!

There are currently __ Comment(s)
---
Photo courtesy of Logan Smith and Flickr Creative Commons.
---