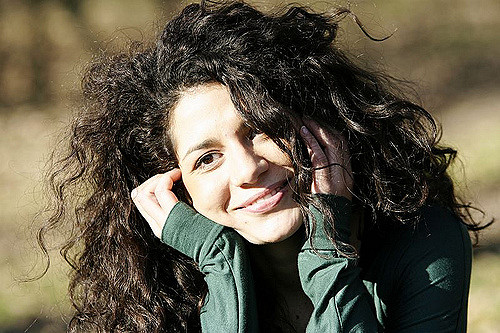 ---
Our hearts are evil, yet we have a gracious God who has provided propitiation (definition: appeasement, smoothing over God's wrath) in the person and work of Jesus Christ.
The power and presence of sin puts us at enmity with a perfect God.
Our sins have hidden His face from us, He does not hear our pleas, nor respond to our cries.
We hope for light yet walk in darkness, left with no hope. We are utterly sinful.
"Therefore justice is far from us, and righteousness does not overtake us; we hope for light, and hold, darkness, and for brightness but we walk in gloom" (Isaiah 59:9).
The Bible is clear there is no moral goodness in us to grant salvation. The idea that we are inherently good comes straight from the pit of Hell.
We possess no solution within ourselves.
The great Puritan John Owen explained sin in saying,
"When we realize a constant enemy of the soul abides within us, what diligence and watchfulness we should have! How woeful is the sloth and negligence then of so many who live blind and asleep to this reality of sin. There is an exceeding efficacy and power in the indwelling sin of believers, for it constantly inclines itself towards evil. We need to be awake, then, if our hearts would know the ways of God. Our enemy is not only upon us, as it was with Samson, but it is also in us."
By our nature we are children of wrath, like the rest of mankind (Ephesians 2:3).
Wait, there is hope! Do not let these words pass you by, for you may miss the most glorious phrase ever lavished upon man.
BUT GOD…
"But God, being rich in mercy, because of the great love for us with which he loved us, even when we were dead in our trespasses, made us alive together with Christ – by grace you have been saved – and raised up with him and seated with him in heavenly places" (Ephesians 2:4-6).
We are made clean! We are set free from the bondage of sin! We are given hope for redemption!
This truth should pierce our hearts and jolt our souls towards joy and affection for our glorious Savior. What a joy it is to hear those words.
This is the scandal of grace, that while we were still sinners Christ died for us (Romans 5:8).
God has provided redemption in His son.
Through the perfect blood of Jesus Christ, there is salvation from the wrath of God.
This should pierce our hearts and jolt our souls in total reverence to our glorious Savior.
God's sovereign grace abounds to save His chosen from what is deserved, eternal separation from Him (Romans 8:29-30).
Amidst separation, we have a gracious and loving Father who takes us and purifies us in the blood of Jesus Christ. We must be eternally grateful for the cross.
In light of the truth of salvation, we cannot go on living half-hearted lives.
We must strive for Christ and desire him above all things.
We deserve damnation and separation from God, but He has given us the gift of grace. Let us not go on, diminishing the truth of the Gospel living half-heartedly.
Charles Spurgeon once said,
"If Christ is not all to you He is nothing to you. He will never go into partnership as a part Saviour of men. If He be something He must be everything, and if He be not everything He is nothing to you."
Second Corinthians 4:7-18:
"But we have this treasure in jars of clay, to show that the surpassing power belongs to God and not to us. We are afflicted in every way, but not crushed; perplexed, but not driven to despair; persecuted, but not forsaken; struck down, but not destroyed; always carrying in the body the death of Jesus, so that the life of Jesus may also be manifested in our bodies.

For we who live are always being given over to death for Jesus' sake, so that the life of Jesus also may be manifested in our mortal flesh. So death is at work in us, but life in you. Since we have the same spirit of faith according to what has been written, "I believed, and so I spoke," we also believe, and so we also speak, knowing that he who raised the Lord Jesus will raise us also with Jesus and bring us with you into his presence.

For it is all for your sake, so that as grace extends to more and more people it may increase thanksgiving, to the glory of God. So we do not lose heart.

Though our outer self is wasting away, our inner self is being renewed day by day. For this light momentary affliction is preparing for us an eternal weight of glory beyond all comparison, as we look not to the things that are seen but to the things that are unseen. For the things that are seen are transient, but the things that are unseen are eternal."
Share Your Thoughts in the Comment Section!

There are currently __ Comment(s)
---
Photo courtesy of Antonella and Flickr Creative Commons.
---