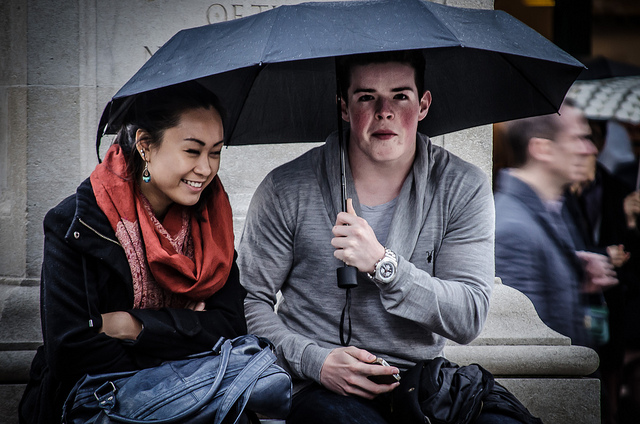 ---
Well, it happened.
One year ago, we tied the knot and embarked on one of the biggest, hardest things we would ever do. Marriage.
"Marriage" is a buzz word for a lot of rebelutionaries. Most of you are young and unmarried, but to be honest you think about marriage fairly often. You wait and struggle to trust God for His perfect plan for your future spouse.
I was there.
And through my waiting, pursuing, and marriage, I've learned many things I believe will resonate with you. This may not be the wisdom you'd receive from a couple who has been married for 50 years, but what I want to share today will hit closer to home for many of you in the not-yet-married world because I was there not long ago.
Here are three essential things I've learned that I want you to know about marriage:
1. Life doesn't end on the wedding day.
It's easy to get fixated on that magical day, right? We think about the celebration, the dress, our spouse standing next to us, hand in hand. This is incredible stuff! But I can tell you from my own experience—we don't give a ton of thought to life after the wedding day.
That's pretty silly, because weddings are when marriage begins.
What does that mean for you?
If you have a long-term perspective of marriage, you'll be less likely to get impatient in the waiting game, and you'll be more focused on who you're becoming, not only for your wedding day, but for every day after.
2. Your spouse is not your savior.
You want to be swept off your feet, right? (Guys, admit it—one day you want a girl to see you as her hero.) But there's a danger to this, and it's not small. The danger is that your spouse (or even your idea of a spouse) becomes your drive and your source of satisfaction. There's a word for that.
Idolatry.
If you look to your future spouse as the person who is going to satisfy your soul, you're going to be sorely disappointed. Just to clarify, my wife is awesome. But she's awesome because she points me to Jesus, and she reminds me that He is my satisfaction, not her.
3. Don't waste your waiting.
I'll be honest: I may have grown more in my years of waiting than I did in my first year of marriage. Waiting is what you make of it.
For me, waiting was a continual reminder to find my hope in God, not my future spouse. Even before I started a relationship with the woman who would become my wife, I prayed for an entire year over that relationship, asking God for His will. I wanted to honor God in my waiting.
Three times over that year, I remember feeling prompted by God to fully abandon my idea of that relationship. It was as if God were saying to me, "Do you trust me enough with your future to let go of the idea of a relationship with her?" I wrestled each time, but God won out.
Finally, the day came when I talked with my future wife about a relationship with her. "I've been praying for the last year about a relationship with you," I told her. I was shocked by her response.
"I've been waiting and praying this year about the same thing."
*Cue the melting hearts*
Romance aside, do you get it? Do you see what a powerful story would have been missed if we hadn't committed to seeking and waiting on God?
Right now, you're in a season of waiting. And believe me, I know it's hard at times. But the best thing you can do right now is to lay down your plans and your dreams of marriage and say, "Father, Your will be done."
I promise you won't be disappointed if you put Jesus first every time.
And that's every lesson I've learned in life, summed up in one sentence: Put Jesus first every time. Don't quietly let your first love fizzle out. The best thing you can do for your future spouse is spend time with Jesus, because only Jesus satisfies.
Nothing is more important than knowing God.
---
Share Your Thoughts in the Comment Section!

There are currently __ Comment(s)
---
Photo courtesy of Garry Knight and Flickr Creative Commons.
---