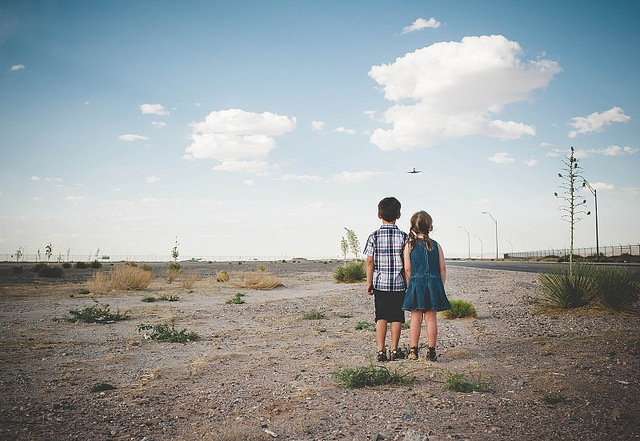 ---
This summer I become an adult.
At least, according to my country. I turn 19, and that basically means I can do lots of boring things legally — like get a credit card. My, what fun.
It's weird to think that I'll be labeled a "grown up." I still feel like I have a lot of growing up left to do. And I do! But I've grown up a lot since I was 13. Or 14. Or even 15.
And there are things I've learned along the way — 19, in fact. Nineteen truths about growing up.
1. It doesn't feel like you thought it would.
There are bad things I thought would be better and amazing times I thought would be way worse. All I have to say is: culture does a horrible job preparing kids to grow up. They give us all these pictures and ideas, and that's never how it turns out.
2. Growing up means responsibility in every area of life.
I'm learning what it means to take responsibility for my sin, to be responsible in my finances and my time and my work, and to not shirk duty when it calls.
3. Faithfulness in the little stuff is just as important as faithfulness in the big stuff.
"One who is faithful in a very little is also faithful in much, and one who is dishonest in a very little is also dishonest in much" (Luke 16:10).
4. Your parents are your greatest allies in life, your most winsome problem-solvers, and your smartest teachers.
Don't push them away. Don't ignore them. Instead, run to them. Take your deepest problems and struggles and fears and questions to them. Even when you don't feel like it, they are here for you.
5. Growing up feels like being stretched, being filled full and then emptied, being yanked out of your comfort zone, and thrust into unfamiliar territory.
You're starting to realize that the world is a lot bigger than you ever thought it was. And that means your comfort bubble is going to get quickly popped. Growing up means growing, and growing means growing pains.
6. "You may choose to look the other way, but you can never say again that you did not know." – William Wilberforce
7. Anything is achievable with hard, hard work.
This is not a ra-ra self-promoting sentiment, like I've learned that I'm so strong I can do anything with my own power! It's the simple, foundational truth behind Do Hard Things — life for God's glory is meant to be spent pursuing good, hard deeds as you live to the fullest.
8. You don't have to have everything figured out.
What a relief. That is all.
9. Besides, life never happens just like you think it will.
When I was 12, I had a very different idea of where I would be at 18. I pictured myself as a freshman at Boyce College, happily training to be a teacher. Instead I've graduated from a state university with a degree in communications and am pursuing writing full-time. There's so much wisdom in Solomon's proverb: "Many are the plans in the mind of a man, but it is the purpose of the Lord that will stand" (Prov 19:21).
10. Good, gutsy, transparent, loving friends are hard to come by.
So find them and keep them close. You need them to encourage you and be brutally honest with you, to serve you and confront your sin, to pray with you and for you. And you need to be that friend.
11. Books are counselors, guides, paradigm-shifters, world-processors, and indispensable to the thinking, growing Christian.
After Scripture (the only perfect book), there are so many books that have taught me about the world and godliness and life. Without John Piper and Charles Dickens, my growth would have been different.
12. Worrying never, ever, ever pays off.
"Therefore I tell you, do not be anxious about your life, what you will eat or what you will drink, nor about your body, what you will put on. Is not life more than food, and the body more than clothing? Look at the birds of the air: they neither sow nor reap nor gather into barns, and yet your heavenly Father feeds them. Are you not of more value than they? And which of you by being anxious can add a single hour to his span of life?" (Matt. 6:25-27)
13. Joy is a choice. And a fight.
It's not just a mushy feeling. It's not our default position either. It's an active, day-to-day, sometimes kicking-and-screaming commitment to delight in God — even when circumstances are bad. No, especially when circumstances are bad.
14. If you aren't tethered to the Bible, you will drift away like a broken balloon, dying and blowing whichever way the strongest wind takes you.
15. Everything you've done is experience. Learn from it.
The good, the bad, and the ugly — it all makes up your life. Make those experiences count for your greater good by learning from them.
16. Growing up is simultaneously gloriously fun and terribly messy.
17. Growing up means having to say you're sorry — a lot.
You'll have to ask forgiveness a lot from a lot of people. But that's a sign of maturity and humility, a big step in growing up and growing more like Christ.
18. Prayer is your life-line.
It's not a Christian tack-on, a take-it-or-leave-it idea. It's my lifeline. I need it. I forget that a lot, but the older I get, the more I see how the strongest and happiest Christians depend on prayer.
19. Growing up is a season to grow in godliness through new opportunities, new struggles, new failures, new successes, new trials, new joys, and new life.
Whatever you do, friends, don't waste it.
---
Share Your Thoughts in the Comment Section!

There are currently __ Comment(s)
---
Photo courtesy of Amanda Tipton and Flickr Creative Commons.
---