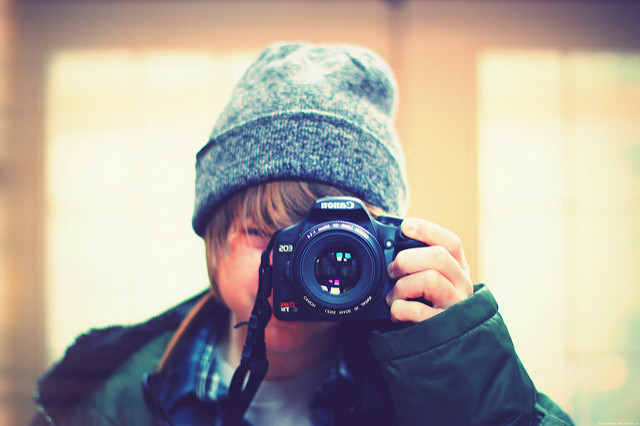 "Therefore, whether you eat or drink, or whatever you do, do all to the glory of God" (1 Corinthians 10:31).
We are called to glorify God in all that we do — not just in the "spiritual" activities of life.
But what is this glory of God we are working towards?
Something We Don't Say, We See
There are some words in our vocabulary which we can communicate with only because we see them, not because we can say them.
We can point.
And if we point at enough things and see enough things together and say: That's it, that's it, that's it, we might be able to have a common sense of glory. But if you try to put glory into words, it would be difficult.
So how should I do it?
Lets try this … look at your hand — but not just your hand, the intricate little details in your hand. Look at the scores of lines that are completely unique to you, the lines that no other person in existence has.
Now go outside and look at the dirt, the grass, the snow, anything, but look at the details.
As soon as it's dark, go outside and (if you can) turn off the lights. Now look up. Just look up at the vastness above you (I like to lay on the ground while I do this).
Now think about this: "In the beginning God created the heavens and the earth" (Gen. 1:1).
And this: "You are worthy, our Lord and God, to receive glory and honor and power, for you created all things, and by your will they were created and have their being" (Rev. 4:11).
A Reflection of God
So all the things that God made are a reflection of his glory. That means the thing you are adding to every time you do something for the Lord is all those amazing things you have seen.
God's glory is so above us, so beyond us. And yet …
God wants us to do everything for his glory as if we could make it better.
And that's just it, God wants us to do this because the things we do add onto the reflection of his glory.
Everything we do, if we do it for God, is as amazing in his eyes as the vastness of the cosmos, even the little things. We can reflect God's character.
Everything we do, even eating, can be used to be as great as the vastness of the cosmos since God can work through us.
I want you to remember that, as God's creation, he made you as wonderful as the cosmos and as amazing as the beautiful details in every little thing.
And remember that all you do should be done for the glory of God.
---
Share Your Thoughts in the Comment Section!

There are currently __ Comment(s)
---
Photo courtesy of Spencer Tweedy and Flickr Creative Commons.
---