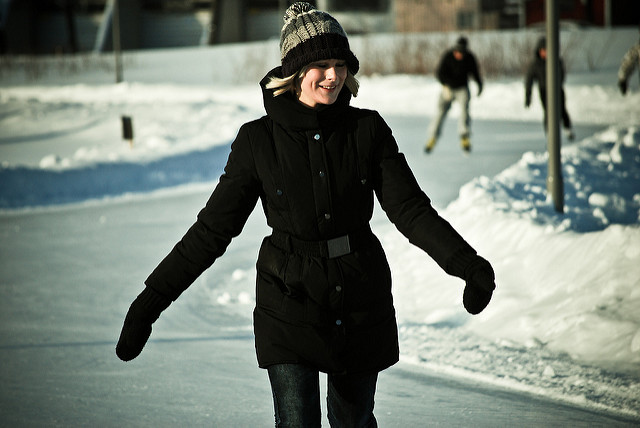 ---
It's easy for me to sink into self-pity and mope around because I still remain single to this day (although, honestly, I am really not that old and so am really not that concerned about it).
I am that girl who has always wanted to get married and have children, but here I sit writing this post as a 22-year-old who has never been even asked out on a date.
But as I was thinking the other day and most likely trying to comfort myself over still being single, I realized just how blessed I am to be single.
So many of my young friends (many of them younger than I) are dating, engaged, or already married.
As I thought about it, it struck me that some of these friends have hardly even experienced any sort of single life. Some of them have not even made it through one year of college without being in a relationship.
Although it is by no means wrong to get in a relationship or get married at a young age and is often the calling God has over someone's life, I also know that these people, while blessed immeasurably in another way, are missing out to a certain extent on the joys and blessings of being single.
As much as I long to be married and as much as I have longed to be married ever since I was a little girl, I would not trade these single years for anything.
I have had amazing opportunities to serve in my church, reach out to others, and love my brothers and sisters in Christ. Not to mention that the single years are such beautiful and ripe years for growing in my love for Christ and the gospel.
These things cannot be experienced to the same extent for one who is in a relationship because much of their time is taken up with getting to know the other person.
Live your single years with a passion, zeal, and purpose.
Whether God has marriage for us some day or not, we should be able to look back over these years and see beauty, growth, and a life of productivity.
Marriage is a beautiful thing and I do not at all mean for this post to look down upon those who are married or young and dating, nor do I mean for this post to sound like single women are better than the married ones.
But rather, if God chooses for you to remain single forever (or simply just longer than maybe many of your friends) then see that as a beautiful treasure and gift from God.
---
Share Your Thoughts in the Comment Section!

There are currently __ Comment(s)
---
Photo courtesy of Candida Performa and Flickr Creative Commons.
---