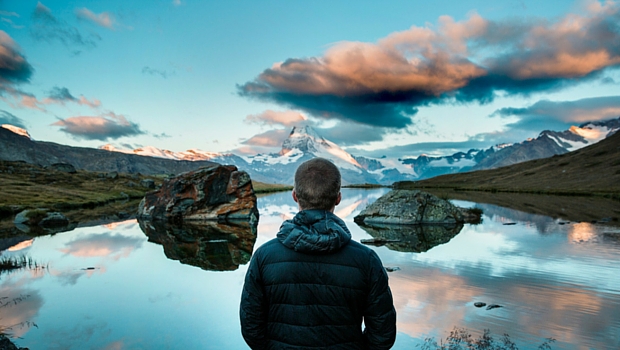 ---
We all have goals.
Some are big, others are small. If any of us said we wouldn't want to have these goals achieved, we'd be liars. But very few are willing to put in the effort it takes to make this happen.
So today, I want to look at goals, and where many people are going wrong when it comes to fulfilling them.
Goals
The first thing I want to talk about are goals themselves. Like I said before, we all have some. But not all of us have exact goals. What do I mean by that? I simply mean not all of us know exactly what the end-goal looks like.
For example, one of my goals is to do something that changes a generation for the glory of God. I'm inspired by people like Martin Luther & Rochunga Pudaite, who both stepped out in faith and changed generations of people for God's glory. I want to do something like that.
What exactly will I do? I'm not sure yet.
Nor do I necessarily need to know. The Apostle Paul never knew exactly how and when he would take the gospel to the Gentiles, but he knew he would.
I want to encourage you right now, if you have a God-given goal but don't know exactly how things will pan out, that's okay.
Success
That's where most people go wrong when it comes to success, or reaching their goals. Most people would assume you need to know exactly how something is going to happen, i.e. making a plan, in order to reach their destination.
God's Word, however, gives us some very different ideas of how success works. Psalm 119:105 states: "Your Word is a lamp unto my feet, and a light unto my path" (NKJV).
What does that have to do with success? It's quite simple really: look where you're walking.
You see, I've noticed that people often get so obsessed with the light at the end of the tunnel, their goal, that they forget to look where they're walking, how they are getting there.
Let's look at an example of this in the life of the Psalmist himself, King David. As we'll see, when we study and apply God's Word to our lives and live by it, success is inevitable in one form or another.
Watching your step
In his days as a teenager and young-adult, David had a God given promise and goal, that he would be king over Israel. But as things turned out, getting from the living-room to the throne-room would be a bit of a journey.
As we'll see time and again, however, David watched his step carefully, and it always paid off in the end. First Samuel 24 is a perfect example.
Let's set the scene. Saul, the current king of Israel, is out hunting David, seeking to kill him before David has the chance to gain the throne. David, at this point, is hiding in a cave in the wilderness of En Gedi.
Saul, tired after a long day's journey, unknowingly sets up his camp for the night in the very cave David and his men were hiding out in! However, David and his men remain hidden whilst Saul lies down to rest.
Now, some of David's men see an opportune moment for David to slay Saul and become king. That is David's goal, isn't it? God promised him he would be king after all, and this is the perfect opportunity.
David, on the other hand, understands that at the minute, Saul is God's appointed king. Killing Saul would be rebelling against the authority God has placed over him, which is equivalent to rebelling against God Himself.
Instead, David cuts off a piece of Saul's robe, and in the morning uses it to show Saul how he had placed himself in danger. Saul, touched by David's act of mercy, breaks down and extends his peace toward David saying, "And now I know indeed that you shall surely be king…" (1 Samuel 24:20).
David, as a result of watching his step on the path to the goal, was thus able to walk away that day blameless, and with Saul's blessing.
As we see from the example above, and many others, walking uprightly down the narrow road always gets to the goal in the end.
"For the Lord gives wisdom; from his mouth come knowledge and understanding; he stores up sound wisdom for the upright; he is a shield to those who walk in integrity" (Prov. 2:6-7).
Share Your Thoughts in the Comment Section!

There are currently __ Comment(s)
---