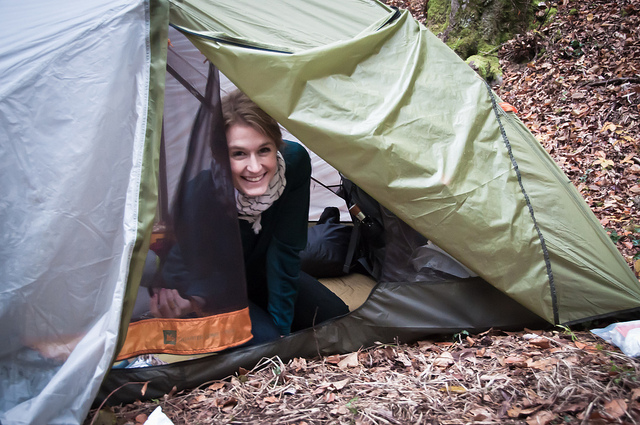 ---
The air is growing heavy with humidity, the mosquitoes are biting, and the glaring sun is making temperatures soar… at least, where I live.
This is an exciting precursor to anyone who has ever been to (or worked at) a summer camp before.
Fun is just around the corner, right?
If you have been at a camp in the past, you know it isn't all rosy fun and kickball games. Camp provides amazing, unique, and beneficial opportunities, many of which are opportunities to do hard things.
Whether you are a camper, counselor, or on cleaning staff, you will most likely run into something that makes you want to pack up and take the next bus home.
So, summer camper, here are three ideas that I know are helpful for me to keep in mind as I head out the door for camp.
1. Be prepared to practice patience.
Let's face it. If you are attending or working at camp this summer, something (or someone) will probably push your buttons.
That camper who won't wake up on time…
That bunk mate who won't go to sleep…
Your oblivious supervisor…
The broken air conditioner…
You fill in the blank.
How we react to those times will often decide our overall camp experience. Will we choose to be discontent, short-tempered, and rude? Or will we show the compassion and patience of our Savior?
Let's make it a habit to be in prayer asking God to give us the patience we will need.
2. Be real.
I know how tempting it can be to act like a super Christian when you go to camp. It's easy to slip into an award winning act of self-sufficiency and piety. Does that really honor God though? I think not.
We feel that we must perform to be accepted by either campers in our care or by peers. However, I think you will find that all campers will relate to you better if you are humbly genuine instead.
Don't act like you have your life together, but point to the God who uses broken people for His purposes and for His glory.
3. Be an example.
In the rush of things, sometimes we can forget why we are even at camp in the first place.
Primarily, we are there as an extension to the reason why we are on earth — to know God and make His infinite love known. We are there to be Jesus to whoever we might be serving.
Camp can give you the opportunity to show Jesus' love to the lonely camper who simply needs a friend.
Camp can give you the opportunity to show Jesus' patience to a stressed out staffer.
Camp can give you the opportunity to show Jesus' hope to lost and hurting unbelievers.
So as we catch a bus to camp this summer, let's remember these truths, and be prepared to do hard things to show Christ's love.
How are you involved in camp ministry? How can you prepare to serve better? How has God used camp in your life?
---
Share Your Thoughts in the Comment Section!

There are currently __ Comment(s)
---
Photo courtesy of and Flickr Creative Commons.
---