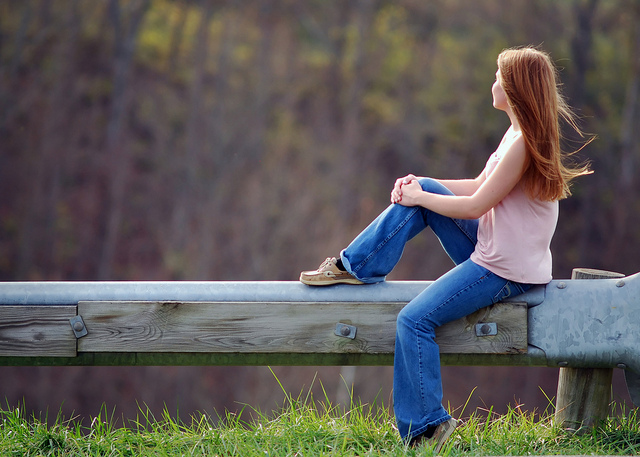 ---
"Sorry, I'm actually busy."
Most of us have said this before, and in some ways it's a really good thing. It's far better to try new things, "challenging" or "more difficult" things and things that matter for eternity if you will, instead of doing nothing.
However, if you're trying to do everything you're asked to do, you'll get drained faster than you may think. For example, say your church is low on volunteers, but because you want to meet the need, maybe you'll try to make ends meet.
But here's the thing: give it enough time, you'll get tired. At that point, what do you do?
Before I go further, I want to explain that there is a difference between "just doing things" and doing things out of an identity as a son or daughter of God.
If you're "just doing things", it comes from either wanting people to see you as a "hard working religious person" or someone who knows to do as they ought.
On the other hand, If you're doing things out of an identity rooted in Jesus, you enjoy doing what you're doing because you're loved and you see the bigger picture behind what you're doing.
I wonder, however, how much of our time is spent simply doing things than actually seeing who we are becoming?
Because, I don't know about you, but most of my time outside of working is spent planning and executing things to encourage others as a leader in Youth Ministry and mentoring students. I see myself becoming someone who worries more about what to get done and making sure it gets done.
Pastor Crawford Loritts once said,
"On your way to accomplishing something you must become someone."
This is to say, as we try to do more things, we must see who we are becoming.
It's significant in that the imperative is attached more on "becoming" rather than the "accomplishing".
Although I love this surge of teenagers and young adults "doing hard things", let's never forget that who we are becoming matters just as much, if not even more, than how many things we are doing.
In fact, recently, I noticed that I was doing so much in serving and mentoring, as I was spending time preparing for weekly gatherings and meeting up with students.
After a while, I began to notice that I'd become really tired and I also started seeing the early symptoms of burnout. So one day I decided to go off for a few hours and drive to a nearby hiking trail. I took some grapes, a water bottle and my Bible, read from Romans 8 and Psalm 19 and simply spent one-on-one time with God.
In my time with God, I am simply reminded of his promises and just how vast and big he is.
When I see the bigger picture of what God is doing, I'm reminded that I don't have to carry expectation, criticism or feeling "burnout". But rather, that he's holding me and he still calls me Son.
I am becoming someone who knows that he can always come back to his Father.
Jesus says it like this to his disciples in John 15:5
" I am the vine; you are the branches. Whoever abides in me and I in him, he it is that bears much fruit, for apart from me you can do nothing." (ESV)
If what we do as God's children is more about "bearing fruit" or doing things that make a lasting impact for eternity than abiding in the vine (Jesus), we're really working in vain.
How Do we Do it?
A few tips on checking up on who we're becoming in Christ are:
Write it in your Calendar. Intentionally block off a few hours or a whole day to simply be in God's word and instead of getting things done, focus on who God is, your identity in Christ and what the Holy Spirit is saying to you via the Bible.
Pray. This may sound like a "cliché Christian answer", but if prayer is more like a dialogue than a "spiritual wish list", then we learn to align our wills to God's will, rather than changing God's will to fit in ours.
We Need Each Other. Be real with someone about who you're becoming. Have a brother or sister in Jesus whom you can just be honest and vulnerable with. No, these kinds of relationships don't happen overnight, but in the long run, they'll help you in this journey of becoming more than you're doing.
Friends, God calls us his children. He is our loving father and he wants to spend time with us. Abide in him. Enjoy sitting with Dad and let him shape you for wherever you are in this journey as a "rebelutionary".
Share Your Thoughts in the Comment Section! There are currently __ Comment(s)
---
Photo courtesy of Barta IV and Flickr Creative Commons.
---