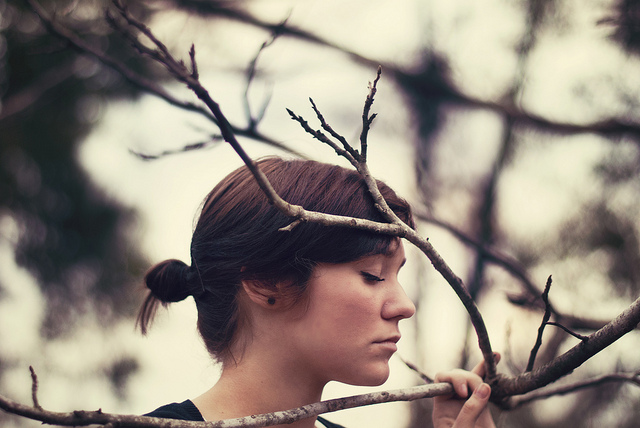 ---
Have you ever wrestled with God about something?
I have. And thankfully, I didn't win.
One November morning my devotional time started off simply enough with reading my Bible and praying for a variety of things — but then I felt prompted to pray about a topic that I had altogether been avoiding with God: my college education.
Since my freshman year of high school, I had decided on the college that I wanted to attend. But towards the beginning of my senior year (when those thoughts and anticipations became a reality) I began to realize that God had a different plan…and I didn't agree with it.
I had nothing in common with the college God was gently pushing me towards. I wasn't attracted to the huge campus, the wild parties that were scheduled to occur every weekend, or the likeliness that I would be a minority by faith among my peers.
"God, isn't there strength in numbers? Don't you want me to find fellowship with other believers? I think my faith could be strengthened anywhere but a secular state school!"
With these questions in mind, I set out to prove God wrong with His own word — and thankfully, my plan failed.
I began my search by looking up the different contexts in the Bible for the term "fellowship." After reading a few verses about how fellowship with other believers is awesome and encouraged, my attention was completely captured by 1 Corinthians 1:9:
God is faithful, by whom you were called into the fellowship of his Son, Jesus Christ our Lord.
God is faithful. Don't those words just fill you with peace?
And the rest of the verse continues as a great reminder of how close Christ wants us to Him — He wants us to be closer to Him than any human on this earth, because He knows that the more time we spend with Him, the more we will become like Him.
I was losing my battle quicker than I had expected, but I wasn't completely confident in His plan yet. As I continued to think about all of the possible temptations and uncomfortable situations that could await me at this university, I delivered my final argument,
"But God, then I'm going to need you more!"
And instantly, a gentle, but clear voice in my heart said, "Daughter, why is that a bad thing?"
Since that day, every time I find myself too comfortable or I try to do something independent of God's guidance and provision, I hear that same question ring in my ears.
Neediness in our culture is looked down upon, and yet it is the necessary diagnosis in order to receive a closer relationship with Christ.
If we turn to anything but Christ in order to satisfy our needs, we are committing idolatry.
I'm sure by now you've guessed that I am currently attending the university of God's choice (and eventually it became mine too). And yes, I am more aware of my need for Him now than any other time in my life.
I'm okay with feeling lonely and uncomfortable and sad sometimes, because in order to know Christ better, I need to know Him as my constant companion and foundation. I'm okay with being confronted by my sin and temptations because then I become even more aware of Christ's righteousness and grace.
Another thing — have you ever prayed to God about the same thing over and over again? If so, I can relate and so can the Apostle Paul! In 2 Corinthians 12, Paul talks about "the thorn in his side" and how "three times (he) pleaded with the Lord about this, that it should leave (him)." And what did God say to him?
"My grace is sufficient for you for my power is made perfect through weakness" (2 Corinthians 12:9).
Likewise, during this season of my life I have also found myself praying about "the thorn in my side" repeatedly. At one point, I found myself asking, "God, don't you get tired of me praying about this? Wouldn't it be best for it to just… go away?"
"Daughter, I never get tired of you needing Me."
What more is there left to say? Let us learn to rejoice in our need for Him and embrace our dependent design!
---
Share Your Thoughts in the Comment Section!

There are currently __ Comment(s)
---
Photo courtesy of Lauren Rushing and Flickr Creative Commons.
---