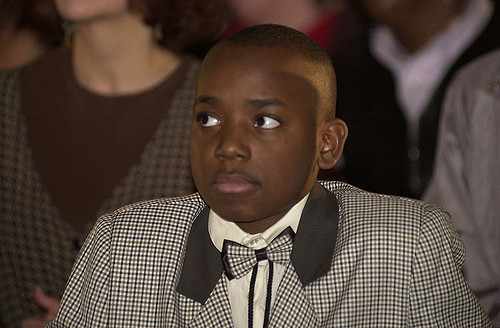 ---
I remember the first time I walked into our new youth group.
It was March of 2015. I remember being overwhelmed with the amount of students in the building. I wanted to dig a hole in the ground and hide. Forever.
Welcome to one of the thoughts many introverts have. This is what it was like for me being an introvert in the church, at first anyway.
My Life as an Introvert
Introverts are people who get drained emotionally when they spend too much time around people. In order to charge up, introverts need time by themselves. Introverts can sometimes be misunderstood as shy, rude, or unemotional.
In reality, introverts are just a little bit quieter than extroverts, and because of that, it can seem like they have no place, especially in the church.
As I continued attending our church, I felt like God was calling me to get more involved.

But I kept asking myself, "I'm an introvert. How can I make a difference and love people when I am this quiet?"
Let me tell you something.
You can make a difference in someone's life, and it doesn't matter how quiet you are.
Don't believe the lies that you can't, just because you're quiet.
Here are things I've learned as an introvert about leadership within the church.
1. You have something to give.
From personal experience, I know it can feel like sometimes you have nothing important or of worth to give. But believe me, nothing could be further from the truth. It is a lie, one that you shouldn't believe.
Everyone has something to give, even introverts. Romans 12:4-5 says, "Just as our bodies have many parts and each part has a special function, so it is with Christ's body. We are many parts of one body, and we all belong to each other."
Each and every person has something to offer, a special function in the Body of Christ.
2. Be observant.
When I realized that I did have something unique to offer, I started to ask myself what exactly introverts often have to give inside of the church.
One of the biggest things was being observant. I would often find myself watching to see how people did things and how different jobs were done. At our church, I've heard the phrase, "Leaders don't make things good, they make things great" countless times. So I've tried to get in the habit of looking around to see what can be done to make things even greater. Observers notice the unfinished job, the kid sitting by himself, and the shy first-time student.
Introverts are great at looking around them, silently watching, and noticing how things happen. They are wonderfully capable of making good things great.
3. Listen.
Another important thing I've noticed is that introverts are good at listening. Personally, I'm a lot more comfortable listening than I am talking. I would much rather people talk to me, instead of me talking to them. I love being able to listen to middle school girls talk about their sports, what they did this week, or their random ideas.
4. Lead behind the scenes.
The final thing I've learned about being an introvert leader is that even though it seems like most of the jobs that need to be done are onstage, in front of everyone, there are jobs that need to be done outside the spotlight. They are behind the scenes.
And I know introverts are good at those kinds of jobs. Behind the scenes service may include putting notes on every seat, doing lights in the production booth, or making sure all of the outside games are set up.
Introverts tend to like these jobs better because it doesn't involve the spotlight. Trust me, for some introverts (like myself), nothing is worse than the spotlight. The behind the scenes jobs are not in front of everyone — and introverts are okay with that.
To All the Introverts Who Are Scared to Lead
As an introverted leader in our church, I know it's hard to lead when there are people everywhere … ALL THE TIME! But if God is calling you to lead, despite your quietness, just jump! I promise, it is so worth it.
I can't imagine where I would be today if I hadn't accepted the challenge and moved out of my comfort zone.
To the extroverted leaders: I'm not saying we don't need extroverts, because we definitely do!
God created each of us with specific gifts, talents, and abilities so that we can perform as a whole as the Church of Christ.
"Just as our bodies have many parts and each part has a special function, so it is with Christ's body. We are many parts of one body, and we all belong to each other." — Romans 12:4-5
Share Your Thoughts in the Comment Section!

There are currently __ Comment(s)
---
Photo courtesy of Seattle Municipal Archives and Flickr Creative Commons.
---