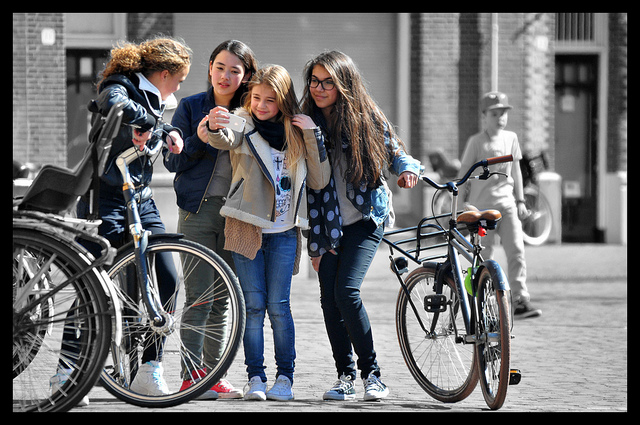 One week without technology. I know it's not a very original idea, but I did it anyway, and this is why.
First of all, I was absolutely sick of it – sick of using my phone too much, sick of getting distracted on the internet, sick of it all. It was hurting my relationship with my creator. In the weeks before I took the challenge, I concluded that if I don't feel close to God, there's a pretty good chance that there's something in between us. That something is usually sin, and I believe my overuse of technology was a sin.
The bottom line is, it was subtracting from my life, and becoming a major distraction from the things that actually matter – the things that matter to not only me, but to God also.
So one day, on Sunday, I decided to take the challenge: no technology for a week. I wasn't sure what I was getting myself into, but I was up for the challenge, and ready for an adventure. I go to public school, so I realized that I would have to set up a few regulations for myself.
1. The challenge will last from Monday to the end of school Friday. I know, it's not a full week, but it's close enough!
2. During that time, I will ban myself from all forms of technology except the bare necessities. Those include school projectors, clocks, and Skyping my sister.
3. If I have any assignments in school that require the use of a computer, I will politely ask for an alternate assignment.
4. During that time, I will modify my devotion time to be longer, and I will strive to grow spiritually.
So… I did it!
Almost miraculously, there were no big computer assignments for school that whole week! When I inevitably told some of my peers what I was doing, they either thought it was crazy, or they thought it was cool and praiseworthy!
I replaced the time I used to spend on my phone with praying, praising God, talking to friends, or spending time with my family.
During that week, it was almost as if a fog was lifted. I could interact socially much easier. I felt peace with God. I actually had time to do things! Though it was a challenge, it was more like a retreat to me. Sure it was hard at times, but the struggles I faced while taking the challenge were worth the reward.
Perhaps the greatest part of the experience was the feeling of freedom from sin. I'd been battling with the use of technology partially because my parents had asked me to limit myself. Once I took a week away from it, I felt a burden had been lifted.
Now I'm not saying that technology is bad. It can be very good! But if there's anything in your life that is being a distraction from the true meaning of life, if there's anything that's subtracting more than it's adding, if there's anything that's acting as a barrier between you and God, now is the time to destroy it.
Now is the time.
---