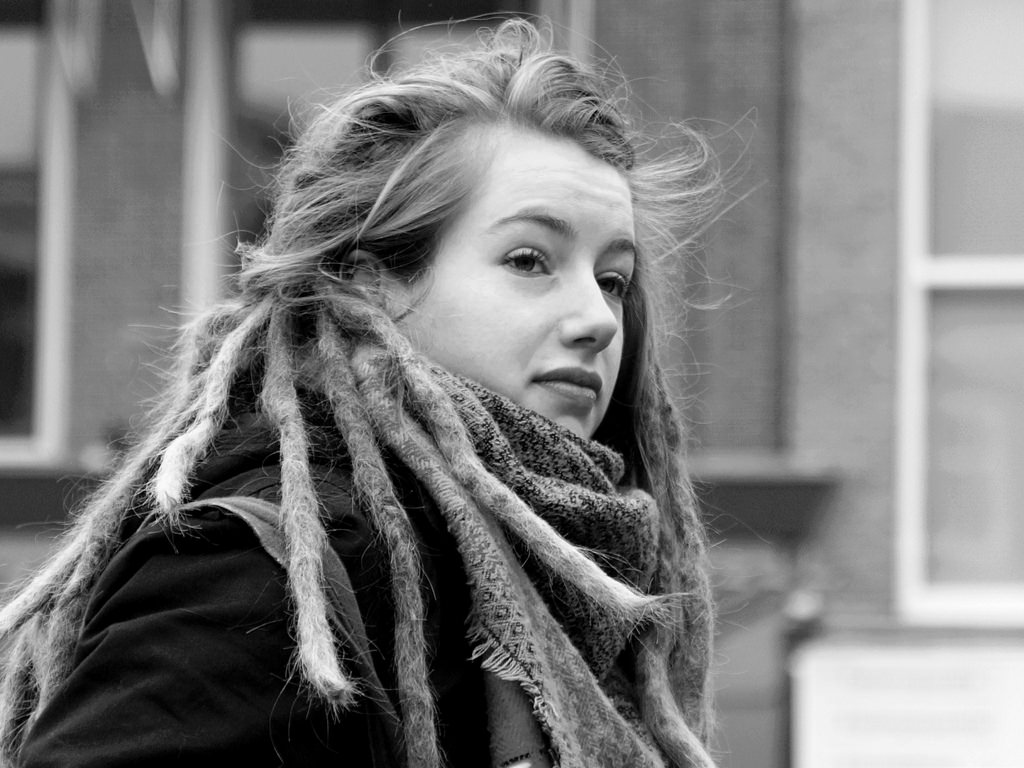 Editor's Note: This week we are running a 3-part series on sexual addiction and healing. We recognize this is an extremely sensitive subject, so even though Haley is not graphic or inappropriate, I would encourage any younger teens to check with their parents before reading this – or skip this series for now. We do hope Haley's words bring hope and encouragement to the many teenagers who are battling with these specific sins.
Addiction.
A word that we, as Christians, often shy away from. We know it exists but we like to pretend it exists "out there" somewhere. We don't want to face the reality that it exists in our churches. Among our friends. In our family. In ourselves.
Why?
Well, addiction is scary. Actually, addiction is terrifying. I would know.
You see, I am the girl who struggles with sexual addiction.
I don't know if you noticed, but I did not say that I struggled with sexual addiction. I said that I struggle — as in right now, present tense. I am struggling. I will be speaking directly from my experience with sexual addiction.
I want to say three things up front.
1. I am one person, and my struggles with sexual addiction will not necessarily reflect another person's struggles in this area.
2. I am female, and I can only speak out of my experience as a woman, although I have spoken with guys about this topic.
3. Just for clarification, I want to define sexual addiction. Sexual addiction, for both genders, can take the form of compulsive masturbation, online sex chatting, reading erotica, pornography usage, fantasizing, acts of foreplay, and actual sexual intercourse. It can be one of these things, some of these things, or all of these things.
After reading my third statement, I am guessing that you fell into one of two camps. (Please excuse my generalization here.) Either you identified with one or more of those things, or you were pretty much shocked by that list.
Now, understand that I am NOT trying to label anyone here.
I, for one, am not a big fan of labels or stereotypes. I wanted to separate you into these two camps because this article is directed towards those of you who identified with my definition of sexual addiction.
As I've begun the healing process from this thing called addiction, I have discovered some truths that you need to know.
1. It's a disease.
I'm sure that most of you who deal with any of the above list know that they are a sin. The Bible (and pretty much the whole church) is crystal clear about how wrong they are, how dangerous they are, etc., etc. In fact, most of the shame comes from knowing deep down how sinful these actions and thoughts are.
When I was in the deepest, darkest part of my addiction, I wanted out. I really, really wanted out. I didn't want to "like" the sinful things that I kept doing. I didn't want to do them at all! That is where the addiction kicks in.
I couldn't stop. And that was terrifying.
Think of Paul, in Romans 7, saying:
"For I do not do the good I want to do, but the evil I do not want to do – this I keep on doing. Now if I do what I do not want to do, it is no longer I who do it, but it is sin living in me that does it….For in my inner being I delight in God's law; but I see another law at work in me, waging war against the law of my mind and making me a prisoner of the law of sin at work within me. What a wretched man I am!"
Sound familiar?
You may be surprised to know that there is quite a bit of science behind sexual addiction. It turns out that sex can produce the same effects as alcohol or drugs. It's all in the brain chemicals, and your brain has been rewired to "need" that next high. That is how you find yourself firmly resolving to "never _____ again," and then a day later, week later, or month later, you find yourself doing ____.
This doesn't excuse the sin, but it does explain the compulsion that many of us struggle with.
2. You are not alone.
As a girl and a Christian, I honestly believed that I was the only girl out there who had a sex addiction. But was I ever wrong. Still, the enemy kept me in the chains of fear for five years burdened with the lie that I was the only one.
The enemy doesn't want you to know the truth.
The enemy wants you to think that no one else would understand, that you are the only one who struggles, that if anyone knew, they could not love you. The enemy wants you to think that you are all alone in your sin, but I have some truth to offer.
You are not the only girl, guy, Christian, teenager, person in your family, kid in your church, person in your friend group, or whatever other "only" you think you are who is dealing with sexual addiction. No matter how the enemy has tried to isolate you, it's a lie.
3. You are not your addiction.
This is a tough truth to wrap your mind around. In fact, I am working through this right now. It is easy to believe that, since you obviously chose the sin, that is who you are.
You keep going back to the sin. You desire the sin. You are the addiction, and the addiction is you.
No. This is a lie.
You are first and foremost a chosen child of the one true God. In fact, that is a truth that you can cling to. Rest in the truth that "he chose us in him before the creation of the world to be holy and blameless in his sight. In love he predestined us for adoption to sonship through Jesus Christ, in accordance with his pleasure and will — to the praise of this glorious grace, which he has freely give us in the One he loves" (Ephesians 1:4-6).
You are child of God who has a purpose. You have genuine likes, dislikes, hobbies, and talents. These things often get hidden by the addiction, but I promise they are there.
You are not defined by your addiction; you are defined by God's claim on your life.
4. You are loved.
This is the core of the addiction. This is often what originally drove us to the sin. It is what feeds the addiction. You want to be loved, to be cared about and cared for.
Addiction, any addiction, is essentially self-medication. You are medicating emotions like hurt, loneliness, stress, rejection, and anger. Through the addiction, you can escape from those feelings and exist in a world where no one exists to hurt you, only to give you pleasure.
But it is all fake. And you know that, I'm sure, because fake things don't last, and the "pleasure" that comes from your addiction doesn't ever last. You always need more of it. It is fake love, fake connection, fake fulfillment.
You see, addiction drives you away from the God who can offer you unconditional, unending, all-encompassing love. Addiction drives you away from people who actually love you and want to help you. It isolates you.
"And this is the judgment: the light has come into the world, and people loved the darkness rather than the light because their works were evil. For everyone who does wicked things hates the light and does not come to the light, lest his works should be exposed. But whoever does what is true comes to the light, so that it may be clearly seen that his works have been carried out in God" (John 3:19-21).
But you are loved by the God of the universe. You are loved by your family. You are loved by your friends. You are loved by your church. You are loved even when it doesn't feel like it. You are loved even when you feel unlovable. You are loved even when you are hurt, or distant, or angry.
You. Are. Loved.
"See what kind of love the Father has given to us, that we should be called children of God; and so we are. The reason why the world does not know us is that it did not know him" (1 John 3:1).
There is Hope
I want you to do something for me. Stop, right now, and imagine what it would be like to not be addicted.
Who would you be? What kinds of things would you do with all that time? What kind of relationships would you have if you weren't hiding something? What kind of ambitions would you be pursuing? What dream would you fulfill? What would your relationship with God be like?
Can you picture it?
I'll be honest. When I reached that breaking point, the point where I knew I couldn't go on any longer, I could not imagine this person. I could not imagine me as a person not addicted to sex. If you can't imagine it, that's okay, because I have good news.
You can still be healed, even if you don't know what healing looks like.
You can live a life free, yes, I said free, from addiction. It is possible. In fact, just to grasp a taste of what healing looks like, go read Romans 6, 7, and 8. I read these chapters regularly, but my favorite verse is this: "Thanks be to God, who delivers me through Jesus Christ our Lord!" (Romans 7:25)
I will tackle some of the steps of recovery in the next article. But first, I want to leave you with three thoughts.
Recovery isn't easy.
Recovery isn't fast.
Recovery is worth it.
There will be more suggested resources in part two of this series, but I highly recommend checking out www.breakingfreeindeed.org , a ministry run by two fellow rebelutionaries. They've written articles and testimonies addressing sexual sin on their blog, and they would be happy to talk with, pray for, and encourage you on your own journey towards freedom.
---
Share Your Thoughts in the Comment Section!

There are currently __ Comment(s)
---
Photo courtesy of Dreadlock Anna via photopin (license).
---