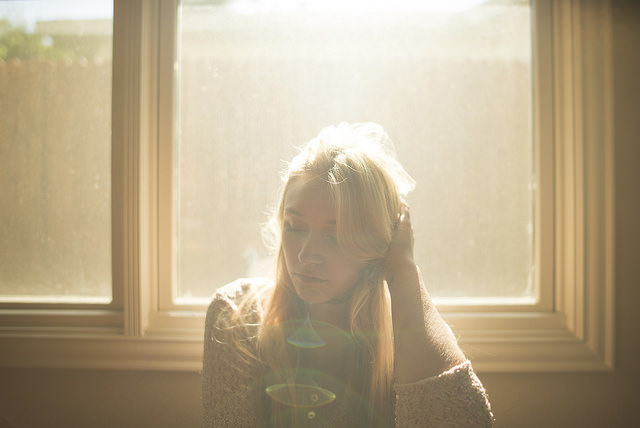 ---
I sat in my youth group, and my friend started to pray.
However, I was still thinking about what the prayer requests were.
We were praying over someone's stubbed toe and a dead bird somebody else found in their yard. Now this question was echoing in my mind: Why were we praying over such petty things?
We have the privilege of talking to the God of the universe about anything, yet we've gathered together to pray for this?
God Cares
Of course, we know that God cares about us and he wants us to talk to him about everything. But when we come together to pray as a group, I think we are setting our sights astronomically low.
Yes, God desires for us to bring him everything under the sun. Yes, he desires to go through life with you and share in your life with you. Yes, he loves you so much and wants to be part of your life, moment by moment.
But the pain of the stubbed toe will go away very quickly – and so will the lost and their chance to be saved.
When you gather together to pray with other people, instead of praying about petty things, choose to go deeper. Choose to storm the gates of heaven and plead with God.
These unsaved people will one day die, and go to hell. But we choose to pray about a stubbed toe.
Hebrews 5:16 (NKJV) says,
"Let us therefore come boldly to the throne of grace, that we may obtain mercy and find grace to help in time of need."
The problem is that we are no longer bold.
Have We Forgotten?
Have we forgotten how capable God is? He is the Lord Almighty! But instead of praying for our country, or our unsaved friends, or our unsaved coworkers, we choose to talk to God about a stubbed toe.
I'm sorry, but do we even believe God is powerful anymore?
Our country has lost sight of what is truly important and has settled for second hand inspiration. We no longer fall on our faces before God. We, as the body of Christ, need to become bold again.
We need to take God for who the Bible says he is, not for how the world portrays him.
The church often wonders why we don't see his power anymore. This is one of the biggest reasons.
We have become hypocrites. We proclaim with our mouths that God is powerful, but when it comes down to it, our actions do not uphold these claims. I am the chief of sinners in this area. But I'm working on it. I am learning more in depth who God is, and I am learning to come to him boldly.
Setting Aside Time For God
Have a date with God. You think I'm kidding? Nope. Set specific time aside to pray.
It is great to seek him while you drive to work and when you are on your lunch break. But we need more than that. Instead of doing two things at once, such as driving and praying, or eating and praying, choose to set specific time aside for him. To seek him and fall before him. To worship him and to study the Word.
Do talk to God about every little thing. He wants to have a very personal relationship with you. Talking to him about every little thing is what God desires. It is amazing and wonderful.
However, think about what you're praying, and when you pray with fellow believers, set your sights higher and use your time wiser.
First Peter 5:6:
"Therefore humble yourselves under the almighty hand of God, that he may exalt you in due time, casting all your cares upon him, for he cares for you."
So, let's pray about everything. Not just the big things, and not just the little things. Let's set aside specific times to pray. And let us all become closer to our Heavenly Father.
What can you be doing in your life to make an effort to come to the throne boldly?
---
Share Your Thoughts in the Comment Section! There are currently __ Comment(s)
---
Photo courtesy of lauren rushing via Flickr Creative Commons.
---