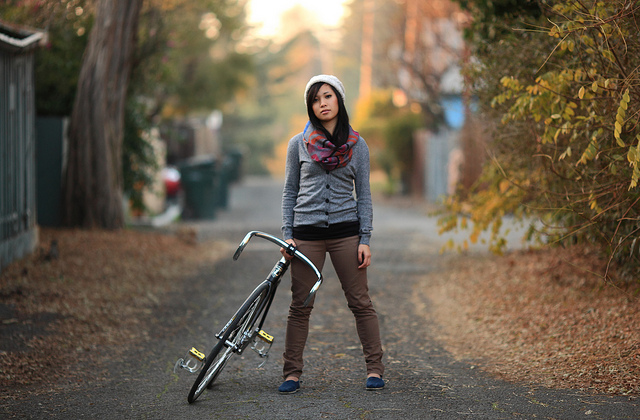 ---
I can hardly believe it has come already. The New Year.
In what seems like hardly any time at all, 2016 has gone, and 2017, with all of its unspoken potential, has come.
Perhaps more than anything I worry about the unknown future, I worry about enough-ness. Just, will there be enough this year, Lord?
After all, with just three of us in our family to manage and take care of the house, go grocery shopping, make meals, be at work and appointments on time, do school, and somehow keep sane…sometimes it seems like there's never enough.
Never enough time. Never enough self to go around and do what's required.
But Christ's answer to my worry is surprisingly simple.
There is enough. And there will be enough. Not because I am enough – but because He is.
Colossians 1:19 says, "For it was the Father's good pleasure for all the fullness to dwell in Him [i.e., Christ]."
All fullness dwells in Christ. Pleroma is the Greek word for fullness. It means literally what it reads: fullness, abundance, completeness.
Enough-ness.
Colossians 2:2 puts it another way: "…Christ Himself, in whom are hidden all the treasures of wisdom and knowledge."
Christ Himself is the answer to our enough-ness question because He is Enough Itself. He is All Full-ness.
Charles Spurgeon said it well:
Blessed be the Lord for ever that he has provided a fullness for us, for in us by nature there is all emptiness and utter vanity. "In me, that is, in my flesh, there dwelleth no good thing." In us there is a lack of all merit, an absence of all power to procure any, and even an absence of will to procure it if we could. In these respects human nature is a desert, empty, and void, and waste, inhabited only by the dragon of sin, and the bittern of sorrow.

Sinner, saint, to you both alike these words, "all fullness," sound like a holy hymn. The accents are sweet as those of the angel-messenger when he sang, "Behold, I bring you glad tidings of great joy." Are they not stray notes from celestial sonnets? "All fullness." You, sinner, are all emptiness and death; you, saint, would be so if it were not for the "all fullness" of Christ of which you have received; therefore both to saint and sinner the words are full of hope.

There is joy in these words to every soul conscious of its sad estate, and humbled before God.
I am praying that God will drive the truth of these two words into my heart: all fullness.
He is enough, and what I have is enough because of Him.
To have Christ means to have enough time. To have Christ means to have enough resources. To have Christ means to have everything that you need.
And it also means to have MORE than everything you need. In the Old Testament, this was exactly the truth that God promised to those who were faithful in tithing.
"'Bring the whole tithe into the storehouse, so that there may be food in My house, and test Me now in this,' says the LORD of hosts, 'if I will not open for you the windows of heaven and pour out for you a blessing until it overflows.'" — Malachi 3:8
When we are faithful to obey God, to follow Him, and put Him first in our lives, He is faithful to provide enough for us. And more.
All fullness.
It's like the miraculous feeding of the five thousand: Christ takes our not-enough and transforms it by His enough-ness into abundance.
Ordering the people to sit down on the grass, He took the five loaves and the two fish, and looking up toward heaven, He blessed the food, and breaking the loaves He gave them to the disciples, and the disciples gave them to the crowds, and they all ate and were satisfied. They picked up what was left over of the broken pieces, twelve full baskets. — Matthew 14:19-21
Share Your Thoughts in the Comment Section!

There are currently __ Comment(s)
---
Photo courtesy of Verb1der and Flickr Creative Commons.
---