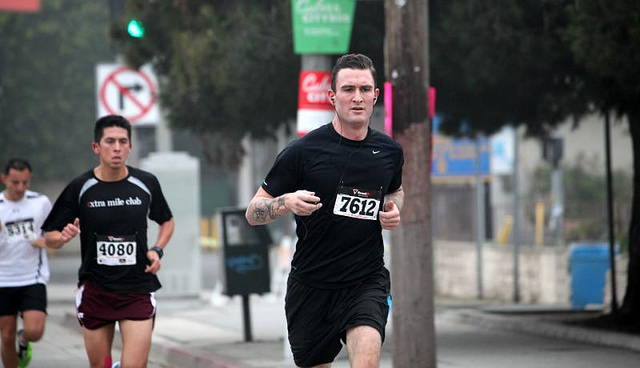 ---
I've never met a giant before, but memories of them are rooted in childhood and early adolescence.
The first recollection I have concerns Mickey, Donald, and Goofy. The trio banded together to rescue a singing harp from the clutches of a sinister giant who lived at the top of a beanstalk.
A Paul Bunyan cartoon is sandwiched in there too. Paul is a towering folk hero, a lumberjack who is always flanked by his blue ox Babe. And there's Adam Szalinski, the curious toddler who ballooned to 112 feet tall in Honey, I Blew Up the Kid (1992).
Notice the Disney trend here? Giants are great fodder for stories, and the Walt Disney Company told these three stories well.
I unearthed famous giants in literature at school: the White Whale in Herman Melville's acclaimed novel Moby Dick; the cyclops Polyphemus in Homer's Odyssey; and the Big Friendly Giant, from the mind of Roald Dahl.
Interspersed in my school studies was time in the Scriptures – and it was here that I came across people who also responded to giants in various ways. Consider these faces of old.
Running from Giants
The Scriptures are full of people who ran from giants. For instance, Adam and Eve retreated from God's peaceful presence after disobeying him. They hid in the bushes and felt great shame for their sin (Genesis 3).
Jonah, commissioned by God to visit Nineveh and tell the people to repent of their sins or be destroyed, fled from the Lord. He obeyed the Lord's second prompt after being eaten by a giant whale, but still grumbled about God's mercy for the great city.
King David, the famous slayer of Goliath, ran for his life from the erratic king Saul (see I Samuel 24).
Peter (the disciple dubbed the "Rock") shrank to the size of a pebble as he deeply wept over the denial of the Christ (John 18), the friend he betrayed so quickly.
What drove these people to run away? I'd speculate that the primary cause is fear.
They were afraid – and justified their rationale for hightailing it out of their respective circumstances. We all know that fear has transcended the Scriptures too. Fear is alive and well now. Why do we succumb to fear, though? Maybe it's a fear of failing or thinking that we are inadequate and don't measure up to a standard of some kind or supposing that we won't fit in or be rejected by someone.
But fear should drive us to our knees and towards the living God.
The prophet Isaiah affirms this: "So do not fear, for I am with you; do not be dismayed, for I am your God. I will strengthen you and help you; I will uphold you with my righteous right hand" (Isaiah 41:10-11).
Running Towards Giants
Knowing that God is with us ("Immanuel"), it should follow that fear will be eclipsed by a supreme and unshakeable confidence in the Almighty.
Since I spoke of people fleeing giants moments ago, this would seem like an opportune time to acknowledge a few of those who ran towards them with great boldness.
Noah constructed a big boat in preparation for the overwhelming flood that would cover the earth (Genesis 5).
Joshua led the Israelite army to take possession of Jericho, while Job, perhaps the epitome of a man who stared down giants, remained faithful to the Lord in the midst of great loss and suffering.
Paul, once an executioner of Christ followers, literally saw the Light and thus became a target himself as he proclaimed the message of the risen Jesus to all who would lend him an ear.
These men, among others, ran towards giants.
Consider Psalm 56:3-4: "When I am afraid, I put my trust in you. In God, whose word I praise – in God I trust and am not afraid."
Running with Giants
We are running with giants. We tend to think of giants as difficult circumstances that will enter our lives at various points. Failure. Divorce. Abuse. Addiction. Bankruptcy. Betrayal. Death.
I've experienced a few of these myself. How about you?
Life is full of giants that seek to crush us underfoot. Jesus said as much in John 16:33: "In this godless world you will continue to experience difficulties. But take heart! I've conquered the world."
Notice the word Jesus employs here. Conquer.
To conquer the giants of life, we must be part of the spiritual war that is being waged against our adversary the devil. Paul urges us to put on the "full armor of God" (Ephesians 6) to withstand the recurring attacks of the enemy.
In addition to having the spiritual resolve to fight giants, rest assured that we run with giants of faith.
I was reminded of this during a recent run as I listened to Exhale (2016), the latest Thousand Foot Krutch album. The first track is – you guessed it – "Running with Giants." Needless to say, this song resonated with me as a runner, but I found the pounding words of strength to be fuel that reverberated through the whole of my soul. One repeated phrase lingers in my mind, too.
"It's the way that you love me."
Is love not the supernatural force that propels us to stare down our respective giants for this new year and vanquish them with great might?
Being immensely loved by a kind heavenly Father is what drives me to take up my cross on a daily basis (Matthew 16:24) and pursue spiritual growth as a disciple of Jesus.
I stand on the shoulders of faith giants to fight the giants of this life.
Grab your Bible, and let's run with some giants in 2017.
---
Share Your Thoughts in the Comment Section!

There are currently __ Comment(s)
---
Photo courtesy of Michael Dorausch and Flickr Creative Commons.
---