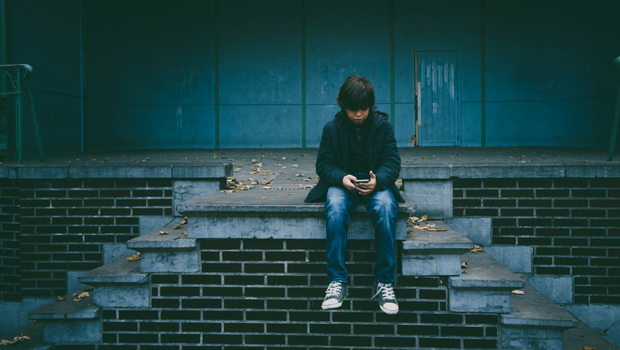 Media brings the world to our fingertips, which has the potential to greatly affect our lives for good or for bad.
While Christians can use media to glorify God, here are 5 questions to ask before you consume media.
1. How is this influencing my behavior and attitude?
If your favorite sports team loses, what happens to your attitude? What if for the hundredth time you just can't get past a level of a certain video game? Do you walk away feeling joyful? If you listen to music that has profane words in it, are you ever tempted to use them?
You might be thinking, "But it doesn't affect me!"
What goes in, always comes out. There's a reason that companies pay $3.5 million dollars for a 30-second commercial during the Superbowl.
In Proverbs 4:28, God says, "Keep your heart with all vigilance, for from it flow the springs of life."
Because media influences attitudes and behaviors, we should use it to influence people for good.
2. Is this a waste of time or money?
When my family sold all of our movies, we were shocked at how much we had spent on them! God gives us our time and money and we should use both to glorify Him. I think we should really consider if spending hours a day in front of a screen is glorifying to God.
Screen time for the average American child is 53 hours per week. That's more time than you would spend in school! There is real life to live outside of media.
Think of what would happen if we took all the time we spent on unwholesome media and instead learned new skills and blessed others. Media is not a bad thing. In fact, it's a great tool that we can use to reach out to thousands of people. (The Rebelution is a great example!)
But the amount of time and money you spend on it can be a waste.
3. Am I addicted to this?
Media has taken over many lives. The video game 'Call of Duty: Black Ops' sold 5.6 million copies in 24 hours. The average American teenager sends over 3,000 texts per month. Teens are connected to technology 24/7. How many times have you sat down to watch a 3-minute video on YouTube, and three hours later it's time for dinner?
We need to fight all forms of addiction – including media addiction.
4. Is this morally degrading?
Why are we murdering people in video games when we believe in a God who hates murder? Death should be a sober and serious thing, not something to be taken lightly. Violent video games and movies are desensitizing teenagers.
Instead of playing morally questionable video games, why don't we find ways to share the gospel and reach out to the lost? Ask yourself: "Am I entertaining myself with the very sins Christ died for?"
(Here is a resource that I found helpful in regard to video games.)
Philippians 4:8 says, "Finally, brethren, whatsoever things are true, whatsoever things are honest, whatsoever things are just, whatsoever things are pure, whatsoever things are lovely, whatsoever things are of good report; if there be any virtue, and if there be any praise, think on these things."
Is unwholesome media pure or praiseworthy?
We are going to have to give an account for how we used our time. Will God say, "Well done, my good and faithful servant," if we are using our time to be entertained by brutal violence?
5. Is this keeping me from standing apart from the world?
Romans 12:2 says, "Do not be conformed to this world, but be transformed by the renewal of your mind, that by testing you may discern what is the will of God, what is good and acceptable and perfect."
As Christians, we are called to stand out from the world, not fit in.
But many Christians are watching and playing the same stuff as the rest of the world. If we are doing everything the world does, then how can the people around us notice a difference? Are we conforming to what Hollywood produces, or are we transforming Hollywood?
We need to consider what media truly is honoring to God and what is not and say "NO" to unwholesome media.
Hebrews 12:1-2 says, "Wherefore seeing we also are compassed about with so great a cloud of witnesses, let us lay aside every weight, and the sin which doth so easily beset us, and let us run with patience the race that is set before us." Could media be a weight that so easily ensnares us?
Don't ask yourself, "Can I watch this?" but, "Is this helping me run the race set before me?"
---