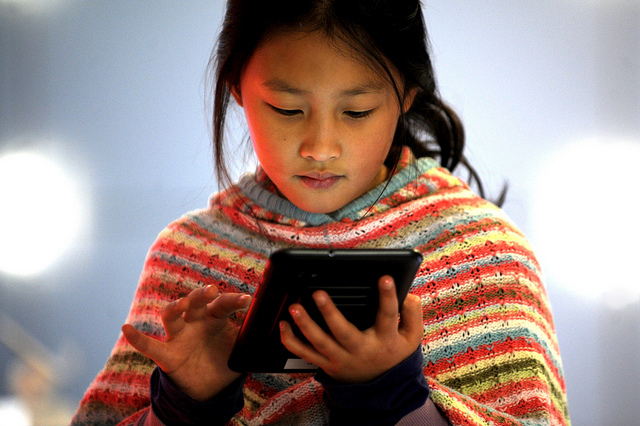 ---
She's just so perfect.
The thought ran through my mind as I scrolled through my friend's Facebook page.
She's so pretty. So smart. So godly and wise. On her way to such a great career. Can't she ever just seem normal?
But, in spite of all that perfection, this friend hurt me. She initiated our relationship, but then didn't contact me for months, and wouldn't respond to my efforts to reach out. She'd been too busy for me when I was going through a rough time and needed her prayers and support.  I know she didn't intend to hurt me, but her actions still stung. I thought of her as a friend, but then realized I wasn't a priority to her at all.
Both things—her "perfect status," which made me feel like I couldn't measure up, and her actions toward me—were like baking soda and vinegar in my heart. A sizzling explosion of hurt, resentment, and bitterness.
Bitterness.
It's an emotion no one wants to admit they have or, if they do acknowledge it, it's something they never want to talk about.
Why such an unpopular topic?
Well, frankly, because it's ugly. It shows the worst side of us. It's a hard pill to swallow and leaves a nasty taste in our mouth.
But, if we're truly honest, I think we'd all find a little of it in our hearts. I didn't want to think I was bitter toward my friend but, as I dug down deep, I realized my attitude toward her was anything but loving.
Now, I was caught in a trap. Every time we talked, I was trying to prove myself and — shamefully enough — almost trying to make her feel the same way I felt. I confess that I wanted her to feel like she couldn't compare to me. Like she wasn't as good as me.
It's a vicious cycle. Because, you know what? After I acted that way, I didn't leave the conversation feeling victorious, but instead, more defeated.
I was undoubtedly bitter toward my friend.
And something needed to change.
One day, when I was feeling particularly hurt, I wrote this in my prayer journal:
"Father, forgive me. I have such bitterness in my heart toward Ashley*. Forgive me, Lord, and take it away. Pull up this destroying root in my heart. Help me love her as You love her. Let me not compete with her or compare myself to her. You made her to be exactly who You want her to be. And You made me the same. Help me rejoice in her successes and think only loving thoughts toward her."
*Not her real name.
I have to admit, my bitterness didn't go away immediately. But it was the beginning of freedom.
I've now come to realize that what I was bitter about was petty and small, compared to the deep hurts many carry.  Those caused by severed relationships, broken promises, shattered trust, or unspeakable betrayal. This kind of pain is much harder to release, but doing so is especially vital if we desire to walk the road of true freedom.
As I brought this bitterness to God, He taught me three important things:
1. It only hurts yourself.
My friend didn't have any idea she'd hurt me. At least, I don't think she did. My attitude was only hurting me—my relationship with God and my relationship with her. It didn't accomplish anything. Bitterness, though it can be brought on by valid circumstances, is pointless and futile. It only leads to more anger and, eventually, regret.
2. It takes time to heal.
I was upset at my friend because she had hurt me. I wasn't about to deny that fact, or try to stuff down my emotions. Doing so would only cause more bitterness. I couldn't expect the pain of the situation, or the facts, to automatically disappear. It takes time to truly forgive and let go.
3. Forgiveness is a choice—not an emotion.
Remember how I said my bitterness didn't end right away? I had to choose to let it go. Choose to love her, because God loves her, and if I truly love God, I cannot not love her.
Love and forgiveness are sometimes feelings and then actions but, more often than not, they're actions and then feelings. As we choose to let go of our bitterness, God will fill us with His love and give us the feelings in time.
This isn't easy, however, because we're by nature "feelings" driven people. We base our reality on our emotions. But feelings are fickle and contrary. The answer is not to stuff them down or deny their existence, but instead, acknowledge them, and day by day, minute by minute, relinquish them to God.
The Love That Sets Us Free
However, in the end, no matter what we do, there is only one thing that can truly set us free from bitterness.
The love of Jesus.
It was because of love that Jesus died to forgive us, and it is only because of that love and forgiveness that we—flawed, sinful human beings—can even hope to offer it to one another.
Forgiveness is hard, no doubt about it.
But it's the extravagant love of Jesus Christ, poured from His body as He hung on the Cross, that now fills our hearts. Breath-taking, awe-inspiring, humbling love.
We have the ability to offer that same love to others. How amazing is that?
We don't deserve it. The person that hurt us doesn't deserve it.
But we have it all the same. And Jesus is asking us to give love, no matter if we think that person is deserving or not. We probably won't feel like it. Our flesh certainly won't want to. But it's a choice, remember? A choice that brings beautiful rewards.
Today, I choose love. I choose forgiveness. I choose to let go of my bitterness, so Christ's love can fill me to overflowing.
Now, I have a question for you.
What will you choose?
---
Share Your Thoughts in the Comment Section!
---
Photo courtesy of ITU Pictures via Flickr Creative Commons.
---