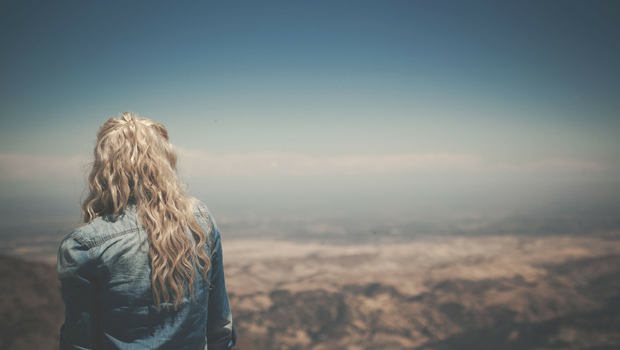 Where do you picture yourself ten years from now?
Your answer may vary widely — from jobs you might enjoy to places you'd love to live. But as teens, our future seems especially uncertain.
For example, I'm 14, so when I'm 24, I'll probably have finished college, gotten a full-time job, and have a girlfriend (if I'm not married already).
Here's the thing: as of now, I can't be sure where I'll go to college. And even if I knew that, what classes would I take? I have some ideas and desires, but realistically, I just don't know what the future holds.
A Future Not My Own
My old youth leader talked about this topic frequently. One time, he told us to take a piece of paper and jot down the plans we had for our lives, even to the smallest detail.
Once we had it all composed on paper, he told us to write underneath it in bold letters: "DO NOT TRUST THIS!"
What my youth leader wanted us to realize was that if we follow only what we desire in life, we'll get lost. Eventually, our hearts will trick us and what we think is right in one moment turns out completely wrong the next.
Does this mean if we want to do something, it automatically must be wrong? Absolutely not! Often God uses our passions for His glory. He gives us unique abilities and talents that are meant specifically for us.
We just have to keep our focus on God and not ourselves.
Who We Can Trust to Lead
Thus says the Lord: "Cursed is the man who trusts in man and makes flesh his strength, whose heart turns away from the Lord. He is like a shrub in the desert, and shall not see any good come. He shall dwell in the parched places of the wilderness, in an uninhabited salt land.

"Blessed is the man who trusts in the Lord, whose trust is the Lord. He is like a tree planted by water, that sends out its roots by the stream, and does not fear when heat comes, for its leaves remain green, and is not anxious in the year of drought, for it does not cease to bear fruit."

The heart is deceitful above all things, and desperately sick; who can understand it? "I the Lord search the heart and test the mind, to give every man according to his ways, according to the fruit of his deeds."

— Jeremiah 17:5-10
When it comes to our future, we can only trust God. Without Him, we will never find our true calling. Christ gives us the sense of contentment that only He has to offer.
When we lay our anxieties at His feet, He takes our hand and leads us one step at a time.
How To Follow God's Leading
Letting go of our selfish plans and allowing God to lead can be tricky.
Since there are so many choices in life, it can be nearly impossible to know for sure what God has in store.
However, there are a few wise things I would recommend before making any life-altering decisions. I'm sure many of you have heard these things over and over, but they still serve as a powerful reminder.
1. Pray about it. Before Jesus came to earth, few people could converse directly with God. Yet now we live in the age of grace and can pray directly to the Creator of man. Why do we seem to skip this step? If we want God to lead us, we should ask Him.
2. Discuss it with others. So many times we try to make choices on our own. God has given us friends and family, and they desire to help us. This may not be easy for some, but it can be a pivotal step in God's direction.
3. Read the Bible and see what God says about it. We can learn from the lives of past heroes. Thankfully, the Bible contains true accounts of many people who made both right and wrong decisions. Their stories are for us to learn from!
Looking to the Future
Ten years from now (if God allows), I'll probably look back and think "Man, I was so clueless."
And it's true. I don't even know what tomorrow holds.
Thankfully, though, I know Who holds tomorrow.
In Matthew 6, Jesus tells us not to worry about our life, what we will eat or drink. He reminds us that if God takes care of the sparrows, how much more will He take care of us?
We may still go through trial and tribulations, but the pain along the way only tells us how great the future will be.
"And my God shall supply all your needs according to His riches in glory by Christ Jesus." — Philippians 4:19
---