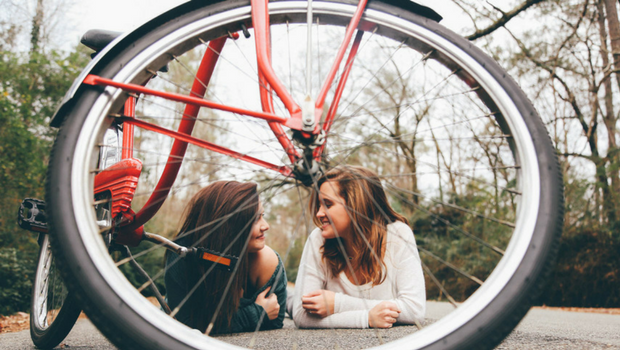 ---
As humans on earth, we sure spend a lot of time waiting, don't we?
Waiting for the bus, waiting for the microwave, waiting to be tall enough to ride the rollercoaster… plus some more serious things.
Waiting is good! Waiting is an opportunity to learn patience, to prepare for whatever we're waiting for, and to learn to trust God with His timing.
There are some things in life, though, that I think people unnecessarily wait for. A song has been stuck in my head recently, and my singing it has been driving my family crazy. It's a song from the Disney movie Tangled. One line in particular has caught my attention:
"I'm just wondering, and wondering, and wondering, when will my life begin?" – Rapunzel
When will my life begin?
Sometimes it seems like we're here… young people, just waiting. Not allowed to move on, and not allowed to move forward. We feel like where we are right now can't be exciting, that it can't be our 'real life' yet.
We feel like our 'real life' will start once we reach some specific goal we have in our heads: turning eighteen or twenty-one. Or maybe getting a job, graduating, or getting married.
The thing is, right here, right now, this is life! We don't have to wait for those things that we think will launch us into 'life' in order to really live. We can do really cool, amazing, hard things right now!
We also don't want to miss life today by spending all our thoughts and energy striving for, distracted by, and dreaming of what is ahead all the time. When we have that mentality, we can easily forget to live now.
Dreams are great! But life is now.
"Wherever you are, be all there." -Jim Elliot
Our culture says that a teenager can't lead a Bible study or start and write a magazine. Or that even if they do it, they certainly can't do a good job!
Guess what?
God has allowed me to do these things, and He's allowed me to do them now.
Maybe as teenagers we are less equipped, and maybe we don't have experience; but in our weakness, God is strong. Besides, how else will we get experience? We could wait until we're adults to gain that experience, but why not get a head start now?
Nobody, even adults, are qualified to do these things. Even they rely on God's strength and wisdom rather than their own.

There's something I haven't told you.
I have multiple chronic illnesses that leave me in bed many days and make it hard to think most of the time…which means that I can't go out in public.
It's really easy for me to want to just wait until I'm both older and healthy to do hard things for the Lord. Why should I even try to do anything right now?
As I said before, however, God has allowed me to do these wonderful things in His strength: lead a bible study, co-write/edit a magazine, and more!
If I can do it now, you can too.
---
Share Your Thoughts in the Comment Section!
---