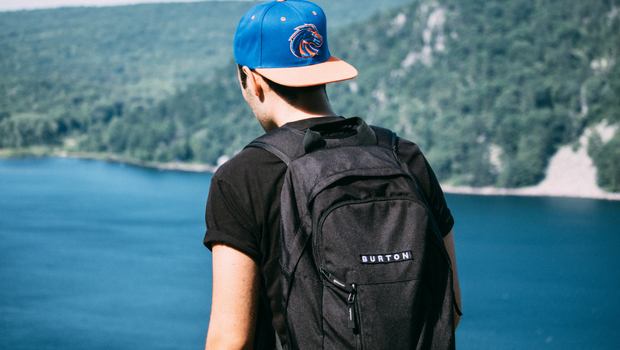 ---
Bad Choices = Good Stories
I saw these words in an image as I was scrolling through posts online the other day, and it really reminded me of my generation and peer group.
The constant desire to fit in and be reckless makes many bad decisions quite attractive. The pressure to conform makes it difficult to stay grounded when everyone around you is telling you that you're missing out on so much, because you didn't go out with them last night. You're constantly reminded that your teens and early twenties are for going out and making bad choices, and if you don't get involved you're wasting the best years of your life.
I don't believe that the best stories come from the bad choices I make. Most of the bad choices that I've made in my lifetime I regret, and some negatively impacted those I love as well.
The best stories I have are from the times I made decisions with love and faith in my heart, when my intentions were pure and the outcomes weren't going to negatively impact anyone else. These were the times when I asked God for his guidance and wisdom, and put him first in my heart and mind.
'Trust in the Lord with all thine heart; and lean not unto thine own understanding. In all thy ways acknowledge him, and he shall direct thy paths.' (Proverbs 3:5-6, KJV)
Often, bad decisions can end up hurting you and those you love the most. I'm not saying that good choices always end in positive outcomes; sometimes things just don't work out. But deliberately making bad choices is not the way we should be strive to be living.
I have some truly amazing stories from the times I've made decisions that align with my faith and values. Saying YES to conversations, opportunities, challenges, and changes is fantastic, but be sure to evaluate whether it honors God and aligns with your beliefs.
A method I try to use when evaluating decisions I have to make is to look and see if they align with my core faith and values. It's definitely a challenge, and I don't always get it right, but the more I work on it, the more clarity I have in my decision making process. Taking this time to think before I say yes to something, or make a challenging choice, really helps me in making decisions that honor God and my values.
A few years ago I applied for a challenging position in the youth organization I was in at the time. I actually had no intention of ever applying for the job, but a friend I knew put forward a strong case of why I would be a good fit for the position. It really aligned with who I was and where my interests lay at the time, so after a bit of deliberation I decided to go for it; the worst that could happen was not receiving the position.
I prayed to God for guidance on my decision to apply, and was encouraged to use the position to help other young people to grow and to receive the same opportunities that I had in the organization.
In the end I surprisingly did get the position, and it was one of the best experiences of my life. I have so many fantastic stories and memories from that year, and I'm forever grateful that my friend convinced me to apply.
I'm sure many people will argue the case that bad choices make the best stories; but for me, it's definitely the good choices that have given me the best stories and experiences. Always remember to put God at the front and center of your decision making, and pray for guidance and strength in all that you do.
It is with God that the best stories are found, for his story was the first and the truth.
So what about you…what decisions led to your best stories? How do you honor God in your decision making?
---
Share Your Thoughts in the Comment Section!
---