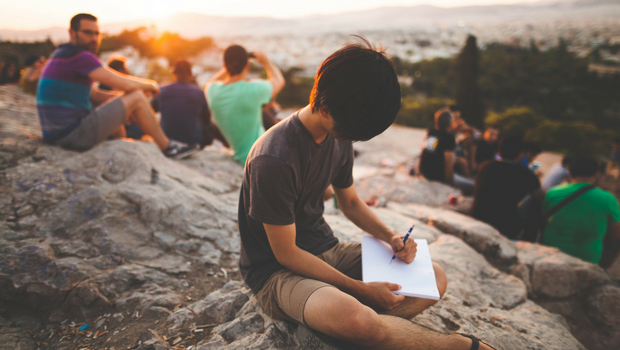 Millennials. Narcissists. Entitled.
Expectations for our generation could not be lower. I don't deny the statistics and our flaws, but it breaks my heart how many in the church have written us off as a failure.
To clarify, I love the church. I'm plugged into my local congregation and wish more of my friends shared the same passion. But I want to give a heartfelt plea to those in the church. With love and humility, here are four things we need to plead with our brothers and sisters in Christ.
1. See Opportunity, not Failure
Look at young people. What do you see?
Do you see millions of young people searching for "something"? Do you see vast opportunities to share the always relevant gospel? Do you see the potential these young people can have in Christ?
Many come from broken families and dark pasts. Others struggle with addiction and doubt. Pointing fingers and complaining about who they are, where they come from, and what they're doing doesn't help. Instead, why not become a loving mentor and friend?
"When he came and saw the grace of God, he was glad, and he exhorted them all to remain faithful to the Lord with steadfast purpose." (Acts 11:23)
The word "exhort" means to come to the side of someone. Young people are in desperate need of wiser, older Christians to come alongside them and to call them to faithfulness. But the "young-people-don't-care-anymore" mantra is killing whatever influence the church could have.
Proclaim a radical, counter-cultural message of hope to reach, include, and involve these young men and women. Don't feed into the world's narrative about "millennials" and "teens". See and pursue the opportunity in love.
2. Emphasize Community, not Entertainment
Young people are searching for connection, looking for community, and wanting to be a part of something bigger. The church, the community of God's people, is the answer to the lonely and lost.
Why is the community of Christ so unique? His community is organic, a reality germinating when believers connect to each other in Christ. His community is alive, a people who together draw closer to Christ.
In him you also are being built together into a dwelling place for God by the Spirit. (Ephesians 2:22)
Why then do congregations proclaim, "We're all about community!" only to focus on entertaining and staying "relevant"? You can't artificially create a community that is attractive and authentic.
Even those who identify as "non-religious" can see through the smoke and lights. If you start emphasizing entertainment, yes, you'll bring in crowds. And yes, you'll miss genuine young people who are searching.
3. Start with the Gospel, not Traditions
Unfortunately, some congregations are responding with the opposite extreme. And it's alienating young people.
Jesus had harsh words for those who placed traditions over truth, who cared more for "this-is-how-we-have-always-done-it" rather than the simplicity of God's Word. As one wise preacher explained:
"When people ask if I'm a "liberal" or "conservative" preacher, I tell them I'm Biblical. What the Bible says, that's what I am going to do. And I'm not about to go into a ditch, regardless if it's a ditch on the right or the left."
Christ gave us one name: Christians. And He gave us the unifying force of His gospel and the power of His Spirit. If you start with the gospel, then authentic community — and searching young people — will follow.
4. Take Heart, Don't Lose Heart
"Young people don't go to church anymore because they either want entertainment or hate God."
So many in the church believe this lie with all their heart. Because there is nothing the church can do about it, the only thing left is damage control. They have given up on young people.
But to place young people into two groups — entertainment seekers and God haters — is missing the point. The point, the Northern star pointing us forward, is Truth. And Truth is a beautiful paradox — ancient, yet always relevant.
To illustrate, go ask young people what they're searching for.
Joy
Meaning
Direction
Stability
Community
What is beneath all these desires? The common bedrock of truth. Young people are yearning for answers. They want to know why the world seems so broken and even why their own lives seem to be falling apart. The question is if the church will step up to the task and provide the answers. The Truth.
Will the church commit to communicating Truth in an understandable, loving way?
Will the church display the relevance of God's Word rather than trying to create "relevance"?
Will the church have a heart for providing gospel-saturated answers for young people?
Church, take heart because we need you.
In Christian love,
Young people
---