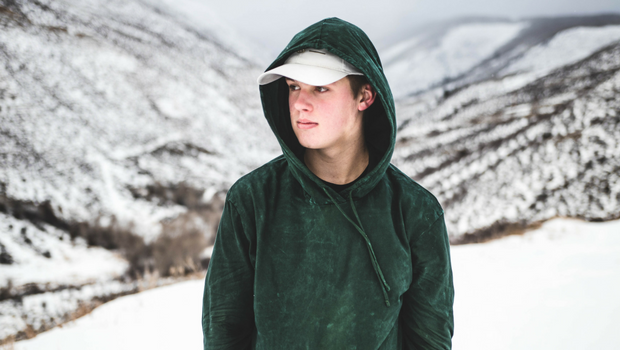 ---
Last December my family and I visited a living nativity.
There were camels, authentic costumes, Roman guards on horses, and a first-century marketplace swarming with children calling out their wares.
As we waited for our tour, we hid from the biting wind in a warm building with popcorn and hot apple cider. The organizers checked our names off a list and handed us information cards to fill out before going on our tour. I breezed through my name and address, then came to the age bracket section and found mine: 25-40.
25-40? I've been in the 18-24 category for eons (seven years, apparently), and now I was grouped with forty-year-olds for the first time in my life.
The Next Unknown
It feels like just a few weeks ago that my eighteen-year-old self timidly claimed my newborn adulthood. Now, like the proverbially forgotten middle child, I enter the next few decades of life not as a child but as an adult. Not a young adult, not a recently-graduated adult. Just an adult.
I have always heard that I shouldn't waste these years—that I can't even blink or they will have passed me by—and now they're gone. Or almost gone. What about what I haven't done yet? What if I'm not where I thought I would be by now? What about what I wasted, despite all those admonitions and intentions not to?
What do I do next?
Sounds Like Something I Read Somewhere…
I've heard that authors face a similar problem. A good novel hooks the reader with a beginning that won't let them put the story down, and it ends with a slam-bang finish they'll never forget. But the middle is just that—the middle. A larger portion than its two bookends, the middle provides a unique challenge for the writer: keep it interesting. Keep it growing.
As we turn the page and live through our "middle" years, we are still called to do hard things and to use the time well. If anything, these years go by faster than our years before, so we have to be extra careful to seize them as we should.
If we could talk with the characters in our favorite stories, what would we learn about how to live these middle years? Like them, we are in the middle of our stories without knowing how they will find closure. We don't know the next page, and certainly not the next chapter. What can we learn from these fictional people? Here are three pieces of advice gleaned from stories and the characters who live them:
Embrace change. A story that never changes isn't a story. A character that never faces change is living the most boring story you'll ever read. Actually, you probably won't read it—more likely you'll pitch it or give it to your friend who gave you that weird photo frame that doesn't seem to belong anywhere you try to put it.
Life isn't a constant, and often just as we think we've found our equilibrium something will upset it again. Those upsets are part of God's work in us. As we embrace the changes we didn't see coming we will learn to see them for what they are: God's tools to mold us into people we weren't before.
Embrace difficulty. We read a story to watch a character face overwhelming odds and overcome them. We want to see him try when things are hopeless, try again when success is doubtful, and ultimately achieve the victory we were rooting for all along.
Whatever form our personal difficulties take, we can trust that God knows them, planned them, and will guide us through them. We know that these difficult chapters aren't distractions from God's true plan for us; they are His true plan, and one day we will see how much they matter in each of our stories.
Keep going. Our dearly-loved fictional friend is facing the darkest trial of his life thus far. He doesn't know if he should even take another step. What's the point? He'll surely fail. Yet again.
If only we could crawl into the pages of our favorite stories and whisper to our book people, "Keep going. Keep going. You will make it out of here and live to tell about it. You will find victory, and it's going to be better than you would have ever dreamed."
Keep going, friend. Whether it's change, hard times, monotony, or even the numbing effect of temporary success, keep going. The prize is worth it.
As We Walk This Earthly Path
The difference for us, of course, is that God is writing our story, not us. As the earth keeps spinning around the sun, we will find new challenges we didn't see coming and we will see how we change as we continue to grow. These next few chapters are just as unknown to us as the chapters before them were a few years ago.
In each new chapter of our lives, we will find that the Author of our stories is just as faithful. Just as strong. Just as committed to finishing the good work He began in us.
Really, not that much has changed.
---
Share Your Thoughts in the Comment Section!
---