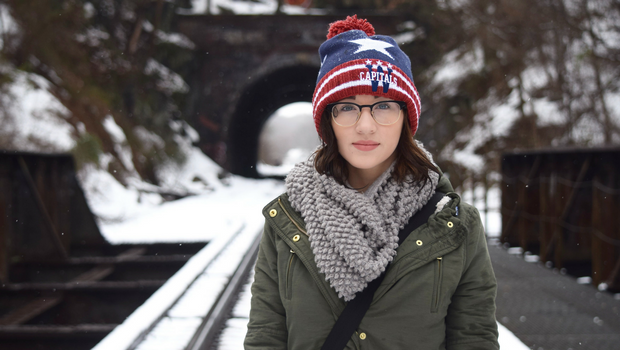 ---
Sweaty palms.
Feeling sick.
Not wanting to go to Church because of that overwhelming feeling of dizziness.
I would feel this way whenever I had something coming up: a skit, some sort of ceremony, when it comes to friends, and even when my brother would step up to play a piece at his piano recital.
Things made me nervous – concerned.
It's completely natural to have anxiety about certain things, they say. But is it natural to want to hide whenever I mess up, when something goes wrong, or when I'm not certain how something is going to go?
I had no way to deal with anxiety – and some days, it was a mess.
And then one of my leaders at my church suggested praying for peace.
"You've probably tried praying for something to go well, or for your anxiety to go away," she told me. "But have you ever tried just… asking for God's peace?"
No, I hadn't. But I knew it was something I wanted to try.
The effect that praying for peace had on me was remarkable.
Almost as soon as I had asked, my tight muscles released and my brain was able to stop thinking. For a moment it was just me, lying there, breathing in the stillness, rejoicing in my newfound peace.
Months later, I still do this.
And my anxiety has improved. Whenever I feel nervous, worried, or scared I simply pray for peace.
And so should you. Why?
Well, God never, ever says that we should:
Worry
Be scared
Take a situation into our own hands.
No. Instead, He always tells us that we should:
Cast all our cares on Him because He cares for us. (1 Peter 5:7)
Not fear, because He will take hold of our right hand and help us. (Isaiah 41:13)
Trust Him because He has everything under control. (Jeremiah 29:11)
God is always there, even through your tiny anxiety attacks, and He will never, ever leave you. And He is holding out a beautiful gift called peace, if only you ask for it.
Do not be anxious about anything, but in every situation, by prayer and thanksgiving present your request to God. And the Peace of God, which transcends every situation, will guard your heart and your minds in Christ Jesus. (Philippians 4:6-7)

Peace I leave with you; my peace I give you. I do not give to you as the world gives. Do not let your hearts be troubled and afraid. (John 14:27)

I have told you these things, so that in Me you may have peace. In this world, you will have trouble. But take heart! I have overcome the world. (John 16:33)
So, anxiety, I never thought I'd say this, but – thank you.
Thank you for the moments you make me afraid, nervous, and concerned. Because, through it all, you have shown me something that is much more powerful than anything I could ever obtain on my own.
You have taught me the word peace, and have given me a greater understanding of the goodness of my God. Thank you, anxiety, for helping me realize that with God I am, indeed, unstoppable.
---
Share Your Thoughts in the Comment Section!
---