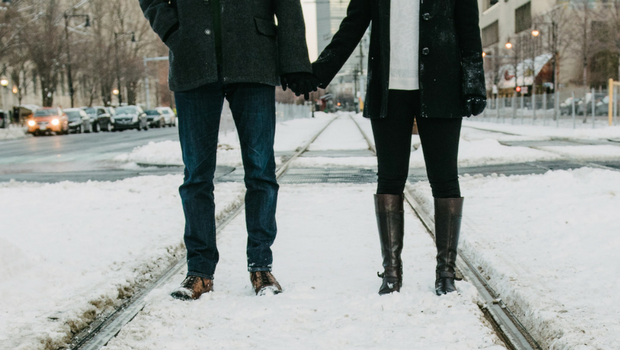 ---
In a broken world, broken relationships are in abundance. It seems there's always someone we'd like to be closer with, apologize to, or never see again.
A couple years ago, that was one of my brothers. We'd always had a rocky relationship, and it just kept getting worse from the lack of maintenance. To be honest, I didn't care what happened.
God did, though, and He changed my heart, giving me a desire to heal that relationship.
It turned out to be a lot harder than I thought it would. But God stepped in again and helped me through every trial, pulling me back in when I wanted to give up. Right now, I'm struggling through the same thing with another person, trying to fix things now that they've gone wrong.
Fortunately, when we want to heal relationships, the Bible tells us how. We're not left to blindly figure out what will make things right and what will make them worse. We have clear instructions given in two main steps.
1. Pray
Maybe it sounds obvious, but the first step is to pray for the person you want to get closer to. 1 Peter 5:7 tells us to cast all our anxieties on the Lord because He cares for us. Broken relationships hurt, and God wants us to bring our pain to Him.
Another reason to pray is that it will begin to change your attitude toward the person. With my brother, I could hardly stand to be around him. It was really sad. When I prayed for him, though, I had to think about what was going on in his life: his joys, his struggles, his faith. That made me see him as a real person – not just an enemy I had to endure.
2. Love
This next step seems rather broad and, yet again, obvious. But remember that love is not a feeling. Love is an action.
Little children, let us not love in word or talk but in deed and in truth. (1 John 3:18)
Our culture wants us to believe that love is just some feeling you get that makes you really happy when you're around another person, and it isn't necessarily a long term thing.
They have it entirely wrong, though.
In a messy relationship, it takes a lot of humility to love the other person without those good feelings.
Sometimes, the love is manifested passively. With my brother, I made myself stop talking whenever I wanted to be sarcastic or insult him. Once I had been doing that for a while, it was easier to love him by asking how his day was or what he was coding for Minecraft. That's the active part and it has to follow after anything passive.
Let me repeat: love is an action. Not arguing isn't enough. We have to reach out.
This step ties in directly with the previous one. On our own, we don't have the capacity to love someone through the sin. We must pray for the strength and humility to do simple acts of love. Over time, it becomes easier to do more and more for the other person. The feelings may be a long time in coming, but the love has already come.
3.Repeat
These two steps aren't a one time thing. I still pray for the brother I struggled to love because we are both still sinners and I don't want the relationship to crumble again.
Don't stop after just one person, either. I like to really focus on one person at a time, but that doesn't mean I should stop all progress on a relationship I've already worked on. They take time, and they must be maintained.
As a last note, I would encourage you to face those hard relationships. Nothing will grow you quite the same way, painful as it may be. If you have to apologize, do. If you have to forgive, do. It hurts, but it's worth it.
---
Share Your Thoughts in the Comment Section!
---