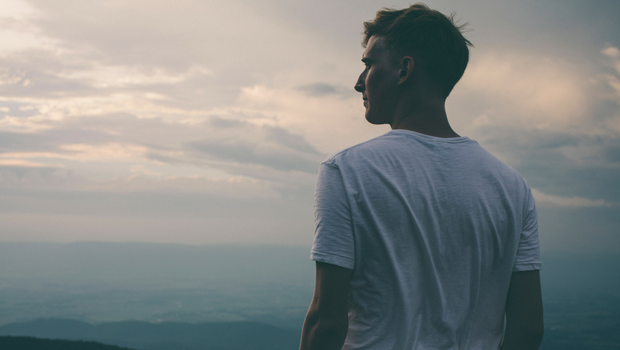 ---
Dynamic statesman. Powerful warrior. Cunning spy. Courageous enough to stand up for the truth. Wise beyond his years. Mighty with God and with men.
These are just a few of the ways we could describe Joshua.
More than anything else, Joshua was a young man who sought God. What can we learn from him about seeking God? Let's look at a key episode from his life to find out.
When God met with Israel's leaders on Mount Sinai, Joshua came, too. Better yet, he was singled out for a special revelation of God's glory.
After all the leaders spent time in worship, God singled out Moses and Joshua to approach His presence. They climbed higher and higher into a cloud of God's glory. To the people in the valley, God's glory appeared as a "devouring fire." (Exodus 24:17) Yet Moses and Joshua lived in the cloud of His presence for six days. They experienced God's glory in a powerful way.
It makes sense that God would reveal Himself to Moses. Wasn't he the commander-in-chief of the Hebrew nation? Wasn't he the meekest man on earth and the friend of God?
But why did Joshua get to come along? He wasn't an elder, a statesman, or a priest. What qualified him for special intimacy with God?
1. Joshua had a servant's heart.
Before he ever led Israel, Joshua was only Moses' servant. He probably had to wash Moses' dusty feet after the long days of travel. Perhaps he carried messages for Moses, jogging through the hot desert sun.
Joshua's duties were repetitive, exhausting, and ordinary. Yet he performed them day after day and year after year.
Why did Joshua choose to be Moses' servant? I believe that he wanted to see God. Since Moses was so close to God, he probably thought, "If I serve Moses, I'll be one step closer to God's presence." He longed to know God.
2. Joshua sought God with all his heart.
In Exodus 33:11, God speaks with Moses, who then returns to the camp. The Bible says,
"…but his servant Joshua, the son of Nun, a young man, departed not out of the tabernacle." (Exodus 33:11)
Can you imagine living at your church day and night just to catch a glimpse of God? Others came and went, but Joshua stayed. He didn't want to miss a single chance to see God's glory!
Joshua didn't care how long he had to wait or what he had to sacrifice. He was serious about seeking the Lord.
3. Joshua was obedient.
At this point, Israel had zero military experience. They had no army, no chariots, and no military strategy. When the Amalekites attacked, they weren't ready for battle.
Instead of leading the people into battle himself, Moses told Joshua, "Choose us out men, and go out, fight with Amalek…" Obediently and courageously, Joshua led the Israelites into battle. And God rewarded His people with an amazing victory.
Joshua didn't say, "Who, me? I'm too young!" He didn't make excuses about his lack of military training or background as an Egyptian slave.
Instead, he obeyed… with no questions asked and no excuses offered.
How God Rewarded Joshua
Joshua didn't expect fame, fortune, or power. He was just an average Joe that wanted to know God.
But God needed a leader who would seek His face for guidance and obey His voice. He needed a man with a servant's heart. And Joshua was that man. Joshua got to lead Israel into the Promised Land.
For Joshua, the greatest reward was not his prestigious position, his reputation, or his riches. It was knowing God and walking in His presence.
Are You A Joshua?
Like Joshua, are you willing to serve people? Will you serve even when your work goes unnoticed? Joshua was a faithful servant.
Are you serious about seeking God? Do you let obstacles prevent you from praying, studying the Bible, and going to church? Joshua was willing to pay any price to know God.
Do you have an obedient heart, or do you make excuses? Because Joshua obeyed, he led the Israelite army to victory.
Being a Joshua isn't easy. It's not for the faint of heart. But I believe that God is calling you and me to be like Joshua.
He wants us to seek Him wholeheartedly — with every ounce of energy, passion, and courage in our being. If we do this, He will reward us. Like Joshua, we will get to step into the very presence of God Himself.
Are you seeking God's presence as Joshua did? What events or people has God used to teach you to seek Him?
---
We're giving away a copy of Claudine's new book, Seeking Jesus! If you'd like to be entered to win, leave a comment below. We'll choose one winner and notify them via comment.
---
Share Your Thoughts in the Comment Section!
---