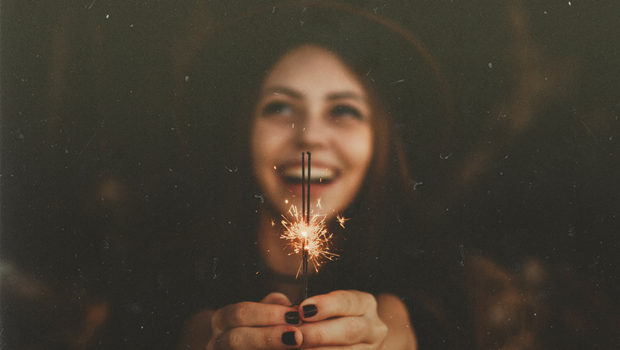 ---
What is the secret to a happy life?
Everyone's asking, most of them subconsciously. It only takes a few seconds of looking around to see it.
Hollywood wants to tell us that it's fame, beauty, even romance.
Books say it's glory, strength, or power.
Commercials and billboards insist that a certain pair of jeans or brand of makeup or fast-food restaurant will lead us to the bliss we seek.
As believers, it's easy to disregard those messages … at least, when we see them.
The problem is that we're subconsciously looking for happiness in the same way as everyone else, and the culture around us is more than willing to provide answers.
The tricky thing is that they don't say it clearly: "For a perfect life, take the next right!"
The ideas creep silkily into our minds and build their nests. But their answers are wrong, and we must reject them.
What, then, is the secret to a happy life?
I'm talking about a true happy life, not just finding the "next big thing."
Well, it's not actually a secret, because God tells us outright.
The secret to a happy life is God Himself.
God is the source of all fulfilling happiness and true joy. There's no point in chasing the things of this world, which only satisfy for a short time.
God's happiness lasts into eternity.
In St. Augustine's The City of God, he writes (discussing angels and demons),
"Wherefore, if when the question is asked, why are the former blessed, it is rightly answered, because they adhere to God; and when it is asked, why are the latter miserable, it is rightly answered, because they do not adhere to God."
The angels are always with God and serving His purposes. They are filled with joy and happiness. The demons cannot stand to be before God and they rebel against His goodness. They will always be miserable.
James 4:8 tells us to "draw near to God, and he will draw near to you." When God draws near to you, He brings His perfect joy with Him.
Think for a moment about any stories you've heard of martyrs who went to their deaths faithfully.
Many of them went praising and glorifying God. They repeatedly astounded their persecutors by singing to their Lord even as death approached. They didn't have what the people around them considered a happy life — far from it.
But they knew they were going to a place where they would always be with God and that gave them joy.
I know that I am a much happier person when I simply spend time with God in the morning.
Rest in His promises and strive to know Him. Knock and the door will be opened. Seek and you will find. Ask and it will be given.
God wants His children to be happy, but He only gives us permanent joy when we turn to Him for it.
The secret to happiness is not money. It's not good grades. It's not the perfect body. It's not even that flawless face on the billboard.
The secret to happiness is God.
---
Share Your Thoughts in the Comment Section!
---