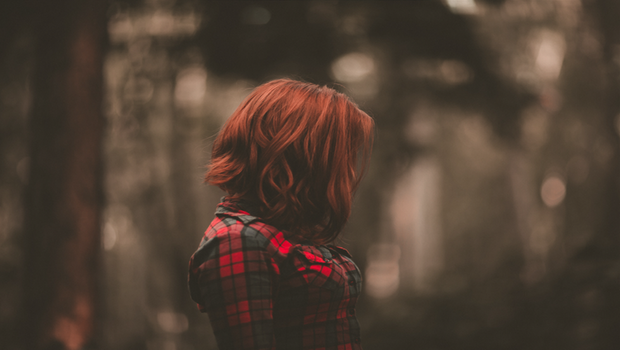 "Lord, please give me clarity and show me what I am supposed to do."
This seems to be my go-to prayer lately. Sometimes I think "Okay, I understand what is happening now," and then BOOM! Something crazy happens and I'm completely clueless again.
Life is hard. There are bumps, turns, and plot twists all the time. If I'm not careful, I will get pulled down by the current of this wild sea.
So what are we supposed to do when all we want is a little clarification from God? How do we keep running this race when all we see is another hill to climb?
1. Realize that God's plans are perfect
Even in the midst of our sufferings – in our absolute confusion and heartbreak – God is in control. His plans are far better than anything we could ever imagine. He "causes everything to work together for the good of those who love God and are called according to his purpose for them (Romans 8:28)."
Jeremiah 29:11 says that God's plans "are plans for good and not for disaster, to give you a future and a hope." We can only see the here and now, but God sees the past, present, and the future. He knows what is happening in our lives and He is in control of it all.
2. Pray for trust, not clarity
I get to the point in my own life, where I just want some clarification, direction, and explanation from God. Why did He let this happen? Why is this person ignoring me? Why do I feel like the weight of the world is on my shoulders?
I realized that I had been asking God for the wrong things. Instead of asking for clarification, I needed to be asking for a deeper faith and trust in the One who is all-knowing.
God's plans are perfect. I want the kind of trust in Him that Abraham had when he packed his bags and fled his homeland just because God said "Go from your country, your people and your father's household to the land I will show you(Genesis 12:1)." He did not know where God was going to lead him, but he obeyed anyway because of his tremendous faith.
Look at Noah. He built an enormous boat – and went under a significant amount of ridicule – all because God said "So make yourself an ark of cypress wood… The ark is to be three hundred cubits long, fifty cubits wide and thirty cubits high (Genesis 6:14, 15)."
These men displayed incredible faith and trust in the Lord. I am positive that there were times where they felt completely confused and wanted answers, but they did not let that stop them from listening to and obeying God's call.
3. Dig into God's Word
I find it truly spectacular whenever I am having a bad day, and then I open up my Bible, and the words touch my heart and lift my spirits. It is God's love letter to us – His bride (the church). I am amazed to think that God used ordinary, fallible, men to write it.
God uses people in their weakness. The men and women in the Bible were not perfect in any way (except Jesus). God used people like David, (who was very open about his struggles and conflicts) just like He wants to use you.
Even when we are lost, confused, and worn out, we are called to something far greater than this world. We are called to love God and love people. We are living for the hope of Heaven. Whether everything seems clear in the present or not, we need to trust that God will work everything out in His perfect timing.
Is it difficult? Yes.
It is hard to keep on fighting the good fight when all we see is the mess happening around us. It is challenging to trust that God's plans are perfect when all you can think about is the friendship that you lost or the family member that has fallen ill.
But even in the midst of life's storms, we must keep our eyes locked on Jesus. We must trust that His plans are good and that His words are unfailing. He will provide a way when there is no way. Hold on to that knowledge today, as you face life's uncertainties.
Share Your Thoughts in the Comment Section!
---
Share Your Thoughts in the Comment Section!
---