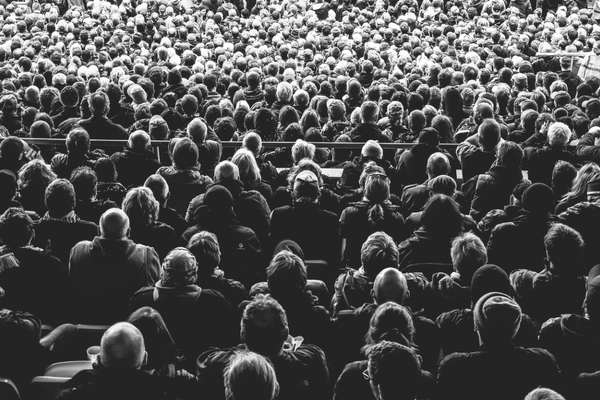 "While I was wallowing in self-pity, focused on myself, there was a whole world with literally billions of people who had no idea who God is, how amazing He is, and the wonders He has done for us. They are the ones who are really suffering. They don't know His hope, His peace, and His love that transcends all understanding. They don't know the message of the gospel. After loving us with the most humble life and the most horrific death, Jesus told us, "As I have loved you, go and love one another." How could I consider myself a follower of Jesus if I was not willing to live as He lived? To die as He died? To love the unloved and give hope to the hopeless?" (Nabeel Qureshi, "Seeking Allah, Finding Jesus")
This excerpt comes from the story of a remarkable young man named Nabeel Qureshi. Nabeel was raised in a loving and devout Muslim family. But in college he encountered a friend named David Wood, who patiently and lovingly challenged Nabeel's Muslim faith over a period of years. After a time of intense questioning and research, Nabeel gave his life to following Jesus. His newborn passion for Christ led him to complete several degrees in Christian apologetics and to devote his energy to proclaiming the Christian gospel to a wide variety of audiences.
Nabeel went on to devote the next few years of his life to sharing the love and beauty of the story of Jesus with thousands of people. The devotion he showed us more than matched up to the words he wrote here, in his earlier reflections.
Last year Nabeel was diagnosed with advanced stomach cancer. After a short and vicious battle with stomach cancer, his love-filled labor here in this world came to an end. Nabeel went on to be with Christ on September 16, 2017.
Those of us who were familiar with his writings are still reeling from the impact of this news. In the midst of the turmoil, I want to point us back to these words and to the essence of the legacy that Nabeel leaves behind.
His short life is the picture of true and total faith that our world needs to see. He was not afraid to ask the daring and difficult questions about life and reality. He was not afraid of the fact that his honest pursuit of truth might lead to loss of or damage to some of his dearly held comforts and traditions. He was not afraid to enter into the suffering of people around him. He wasn't afraid to be honest about the pain he saw in them, the same pain he saw in himself.
Above all, he was not afraid to lay himself completely on the line for his Savior. Heart, soul, emotions, and comforts – he opened himself completely to the world as he suffered physical pain and kept continually pointing to Jesus.
Nabeel's death is a deep tragedy. But he himself understood that it is not the main tragedy we need to focus on today. Nabeel points us to the true pain of this world – a world that is suffering without true hope. A world in need of both the healing words and the healing hands of the Savior.
Let us hurt and mourn the loss of this dear bother. Let us pray for his parents, his sister, his wife, and his daughter. And in the midst of this pain, let us be more than ever reminded of the pain that weighed down his heart to carry the good news of Jesus to the end of the earth. Let us be burdened with love for those who need to hear the good news proclaimed and to see that good news incarnated in our deeds of love and mercy. Let us continue his labor of love, knowing that our days are short.
---
Editor's note: if you would like to learn more about Nabeel Qureshi, this video clip is a beautiful example of his teaching. You can find Nabeel's first book here.
---
Share Your Thoughts in the Comment Section!
---