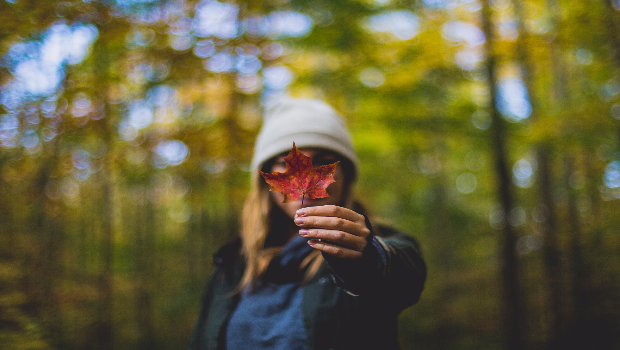 ---
Around a year ago (give or take a few months), I took this online class.
It was called Do Hard Things University, and it was awesome. I originally took the course in hopes of learning about just that — doing hard things — through teaching and class time. But I discovered something just as amazing: a community of like-minded young people.
I wasn't alone!
There were more people out there who didn't want to waste their youth! Far more people than I had ever imagined. Through this class, I met teenagers who were raising money to build wells in third-world countries, writing and publishing books, pursuing Bible smuggling, and so much more! It was both challenging and encouraging.
However, soon I noticed that a few other students were asking the same question I was:
Can sickness be my hard thing?
You see, a lot of the last year before taking the class I had simply spent in survival mode. Most of it I had spent too sick to get out of bed, in too much physical pain to do all the things I wanted to, unable to think clearly enough to even accomplish my school. And that was hard enough. When I saw all of these other teenagers doing amazing things for God… well, it was easy to get discouraged and wonder what in the world I could do in my condition. Or if I was somehow not doing enough by simply just fighting to do the basic everyday things.
I mean, most people my age were doing school work, or chores, or hanging out with friends. But I couldn't in the same way. Those simple things in and of themselves were hard! So was it okay that that was all I could do? Was it okay if simply functioning was my 'hard thing'?
Yes.
Some hard things we choose, and others are forced on us. And that's okay! God gives us the hard things we choose. They are gifts. We couldn't do them without Him, without Him giving us the ability to do them. And guess what? Things like long-term sickness are also hard things God gives us. If that's all He has for us right now, that's enough.
It's okay to have mercy on ourselves. If God has given you a hard thing that isn't glorious, and doesn't seem to accomplish anything… that's okay. It's enough. You're not wasting your years, and it isn't accomplishing nothing. It's accomplishing exactly what God wants it to (even if we can't see what that is yet). Isaiah 55:10-11 (NIV) says,
"As the rain and the snow come down from heaven, and do not return to it without watering the earth and making it bud and flourish, so that it yields seed for the sower and bread for the eater, so is my word that goes out from my mouth: It will not return to me empty, but will accomplish what I desire and achieve the purpose for which I sent it."
God's purpose will be accomplished. He has a plan. And if His plan is for us to glorify Him through sickness, then that's enough. We're not failing, we're doing exactly what He wants us to do. So yes, sickness can be my hard thing or your hard thing, if that's what God has chosen.
---
Share Your Thoughts in the Comment Section!
---