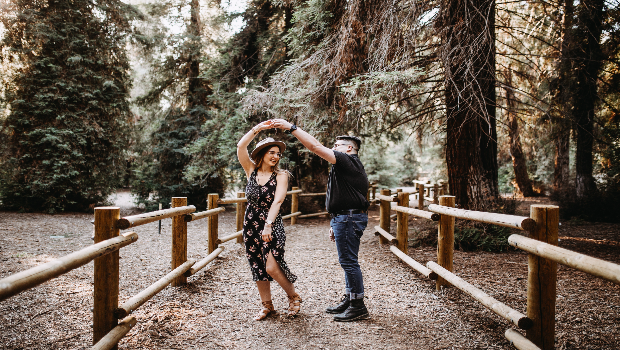 ---
How would you define a good friend?

I would say that a good friend is one who is loving and patient and kind. It's someone who listens when I talk and remembers what I said. A good friend encourages me randomly through the week, prays for me, and forgives me when I mess up. This person smiles and talks about God with me. A good friend can tell when I'm upset or hurting or just plain tired.
Proverbs overflows with guidance on discerning between good and bad friends.
"A man of many companions may come to ruin, but there is a friend who sticks closer than a brother." – Proverbs 18:24

"Make no friendship with a man given to anger, nor go with a wrathful man." – Proverbs 22:24

"Faithful are the wounds of a friend; profuse are the kisses of an enemy." – Proverbs 27:6

"Oil and perfume make the heart glad, and the sweetness of a friend comes from his earnest counsel." – Proverbs 27:9
Over the past few years, I have been blessed to have a friend who does every single one of those things. I cannot tell you how amazing this girl is and how blessed I am to know her. She genuinely portrays God every day and has a deep desire to know Him more. It's beautiful, but it's also convicting.
Those ideals I just listed set a very high standard. Yes, that's what we're about here, but let's take a look at them one more time.
I think a good friend is loving and patient and kind.
She is the embodiment of 1 Corinthians 13. But, really, show of hands, how many of us are consistently loving and patient and kind? As we get to know people, friends included, we often reach a point where we are able to get angry with them. The "honeymoon period" of our friendship ends and they no longer look perfect in our eyes. Love and patience and kindness becomes that much harder.
A good friend listens to me and remembers what I said.
I don't know about you, but I have the habit of drifting off while people are talking – thinking about what I want to say or something I need to do later or anything else.
A good friend encourages me at random times, prays for me consistently, and offers forgiveness when I sin against her.
We live in a busy world and selfishness is more common than selflessness. I'll be the first to admit that I don't think of my friends as often as I should and am quicker to pray for myself than for others. Not to mention forgiving wrongs – we all know exactly how trying that is.
A good friend will smile when they see me and talk about the things of God with me.
What if I'm in a bad mood and don't want to see anybody? What if I'm struggling with some sin and don't feel like talking about God?
A good friend can tell when it's been a long week or something's happened that you try to keep hidden.
How often do we become so absorbed with ourselves that we don't notice others' pain? Let alone act on the knowledge.
Do you have a good friend?
I do. And the mix of encouragement and conviction I mentioned above is often present. Because she so excellently embodies Christ, I am built up. Because I know that I often fail to do the same, I am convicted.
It is important to choose your friends carefully and wisely, but it is of far more importance to become a good friend to others. Which kind of friend are you? The one who "seeks the favor of a generous man" and follows after "a man who gives gifts"? Or the one who "loves at all times"? You must choose and it will affect the rest of your life.
---
Share Your Thoughts in the Comment Section!
---