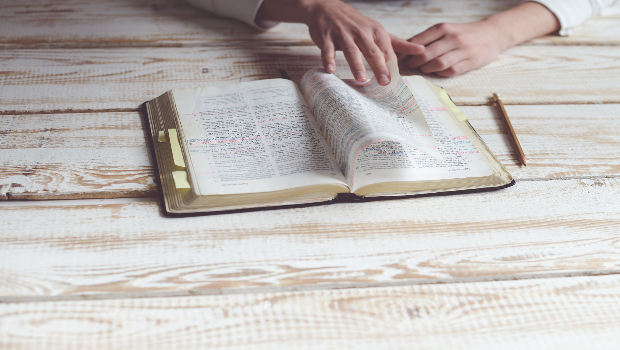 ---
As Christians taking part in the Rebelution, we are challenged to go beyond what is expected of teenagers and to rebel against low expectations. But sometimes it is hard to figure out what that means.
How do you do that? What are some ways you can reach this challenge? What is an achievable way to "Do Hard Things?"
One of the most satisfying and fulfilling ways is to invest in those younger than yourself.
God tells us repeatedly in the Bible that children are a "heritage from the Lord"(Psalm 127:3). Children are a gift from God to be treasured — that is reason enough to be involved in their lives.
Younger kids look up to us as role models and as guides for their behavior, even if it is not a conscious act. We are inadvertently teaching kids, even if we don't know it.
"You may speak but a word to a child, and in that child there may be slumbering a noble heart which shall stir the Christian Church in years to come." – Charles Spurgeon
Spending time with a younger person can have a huge influence on them. We can help teach by example.
What are some ways that we can invest in a kid's life?
1. Volunteering at Church
Perhaps one of the most obvious ways is to volunteer at church. Taking care of kids during the sermon, or at other events during the week (such as VBS or while their parents are at a Bible study) is a huge blessing.
In many cases your help is a blessing not only to the kids, but to the parents as well. Especially since in this case it gives the parents the opportunity to worship the Lord and listen to God's Word. Plus, when you're already at church it is natural to talk about God and the Bible, and impact kids in that way.
2. Spending Time with Small Kids
One way to influence smaller kids is to simply read them a Bible story, or sing a song about Jesus with them. Often younger children simply want someone to spend time with them.
In Deuteronomy Six we are commanded to teach the Lord's commandments to the children. We are to
"talk of them when you sit in your house, and when you walk by the way, and when you lie down, and when you rise."
Kids are naturally inquisitive. Conversations about the Lord can happen at any time, and are so meaningful with kids of all ages even when in a relaxed setting.
3. Bible Studies with Older Kids
There can be a different approach to investing in older kids. After all, preteens may not be as interested in singing Jesus Loves Me. But that doesn't mean you can't spend quality time with them, as well. Why not pick out a Bible study together and work through it?
Not only does this give you a regular opportunity to spend time with each other, but also leads to discussions about Christ. As Matthew 18:20 says
"For where two or three are gathered in my name, there am I among them".
Not all children have the opportunity to attend church, or even if they do, they might not attend regularly. Taking part in a Bible study would give them the chance to learn more about God and feel His Spirit present.
This is something that is not only beneficial for the child, but gives you a chance to dig deeper into the Bible, as well.
On another note, why limit it to one child? Why not gather a group of kids and form a Bible study group? It would be a blessing to everyone involved.
4. Mentoring
People often talk about the importance of mentors and I know I have been encouraged multiple times to reach out to an older Christian. But few people talk about the possibility of finding someone for you to mentor. Maybe it's because we're still considered kids to many people.
The thing is, we are always older than someone. There is always someone we can positively impact.
You don't even need to wait for someone to reach out to you. I know I was always intimidated at the thought of asking someone to be my mentor. Why not take the first step, and approach someone younger than you to invest in?
"Whatever you do, work heartily, as for the Lord and not for men, knowing that from the Lord you will receive the inheritance as your reward. You are serving the Lord Christ." Colossians 3:23-24
There are kids younger than us who we could truly benefit, even just by spending time with them!
There we have it: four applicable ways to "do hard things" by sowing into the young lives around us. I can't think of a more rewarding or fulfilling way to serve God than pouring ourselves out for others.
So, think about this: what children are in your life that you can reach out to?
---
Share Your Thoughts in the Comment Section!
---