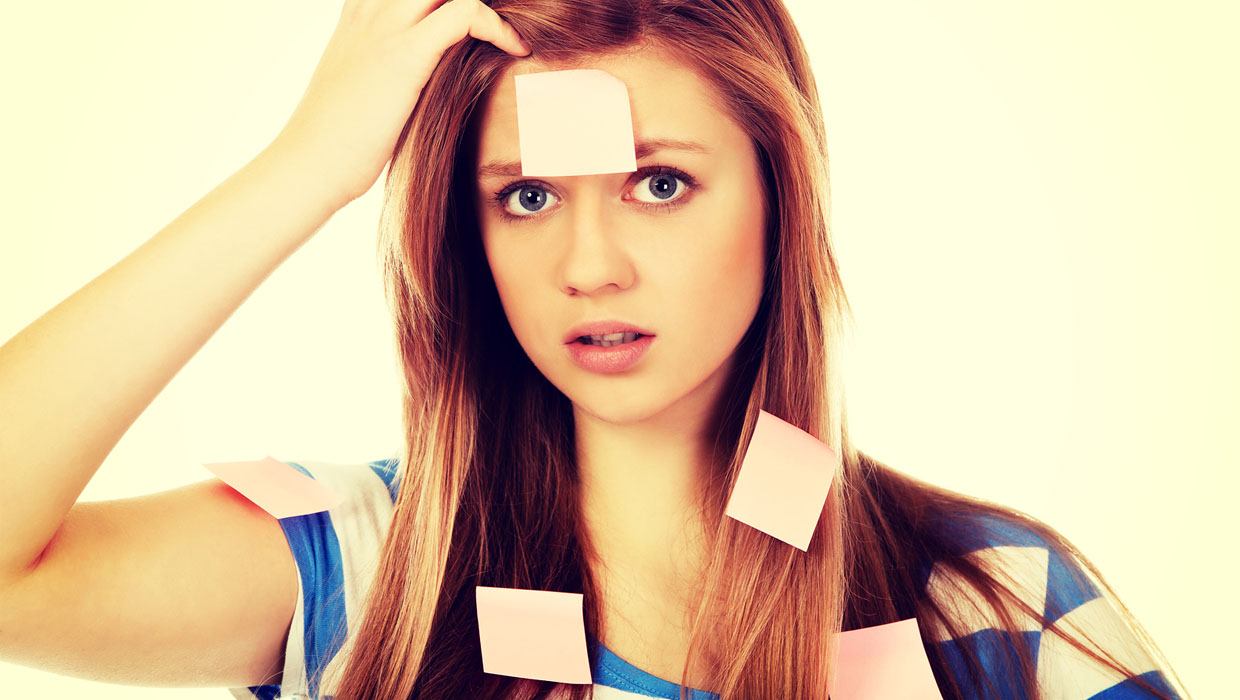 ---
Parents are generally surprised when I tell them that most young people today (including their own children) are not being challenged. The surprise stems from the fact that their kids are constantly busy. They have loads of homework and tons of extra-curricular activities. How could they not be challenged?
But the fact is, having a lot to do is not the same as being stretched and stimulated by your work. Our children are busy, certainly. They may even complain about all they have to get done. But they are rarely asked to exert themselves.
I know this because they told me.
You see, after Do Hard Things came out I travelled around the country with my sons, conducting conferences for tens-of-thousands of teens, parents, grandparents, and youth workers.
At each of our conferences we provided young people with wireless keypads, which allowed them to answer questions and engage with us while we spoke. Questions appeared up on the big screen and teens were invited to choose between several options.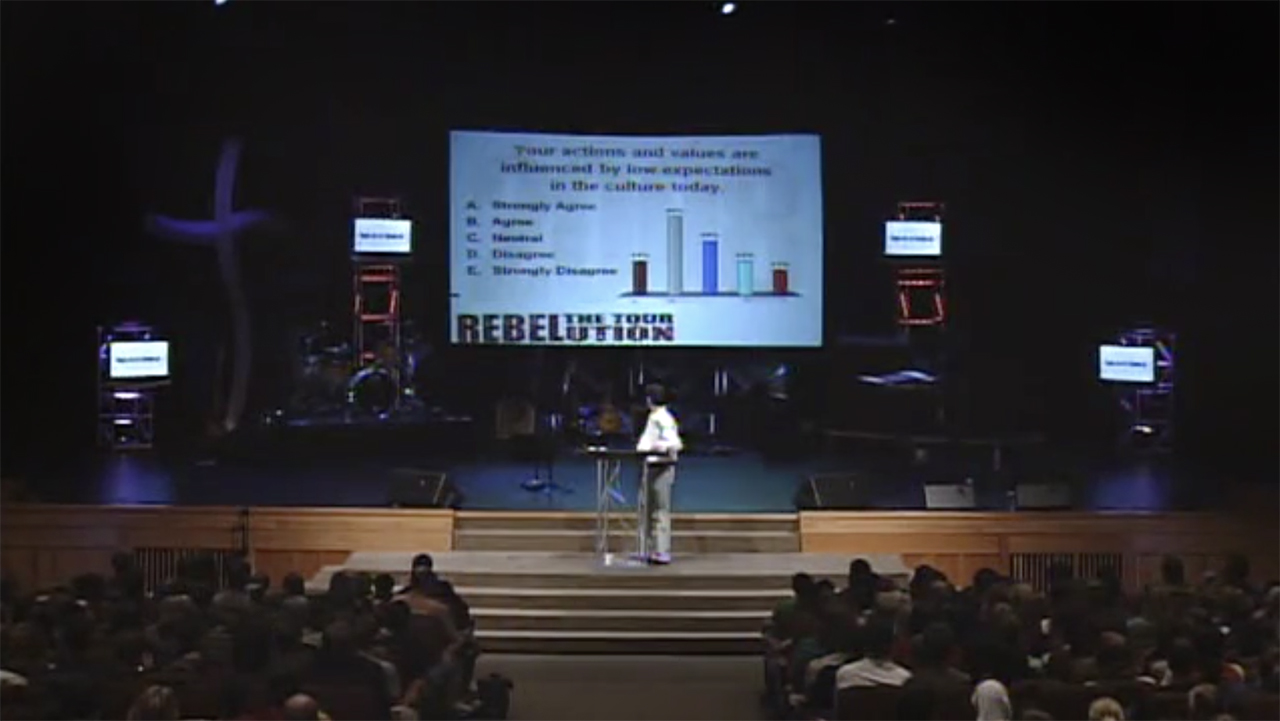 Here is one of the questions we asked:
Which of the following phrases best describes you?
A. Don't care
B. Just doing enough to get by
C. Coasting
D. Exerting myself
No matter where in the country we asked this question, we always received a similar result. Keep in mind that our audience was mostly composed of young people who either personally chose to attend a challenging conference or were brought by someone else. These boys and girls were more likely to push themselves or be pushed by their parents than your average youngster. As such, you'd expect a fairly high percentage to pick Option D: Exerting myself.
But here's how the answers broke down from 3,200 students:
6.7% choose "don't care"
23.9% choose "just doing enough to get by"
45.2% choose "coasting"
24.2% choose "exerting myself"
Everywhere we went we received the same shocking results. When able to respond anonymously using our keypads, 3 out of 4 young people would admit they just weren't exerting themselves. Around half would acknowledge they were coasting—moving through life without effort. Only 1 out of 4 could say they were pushing themselves.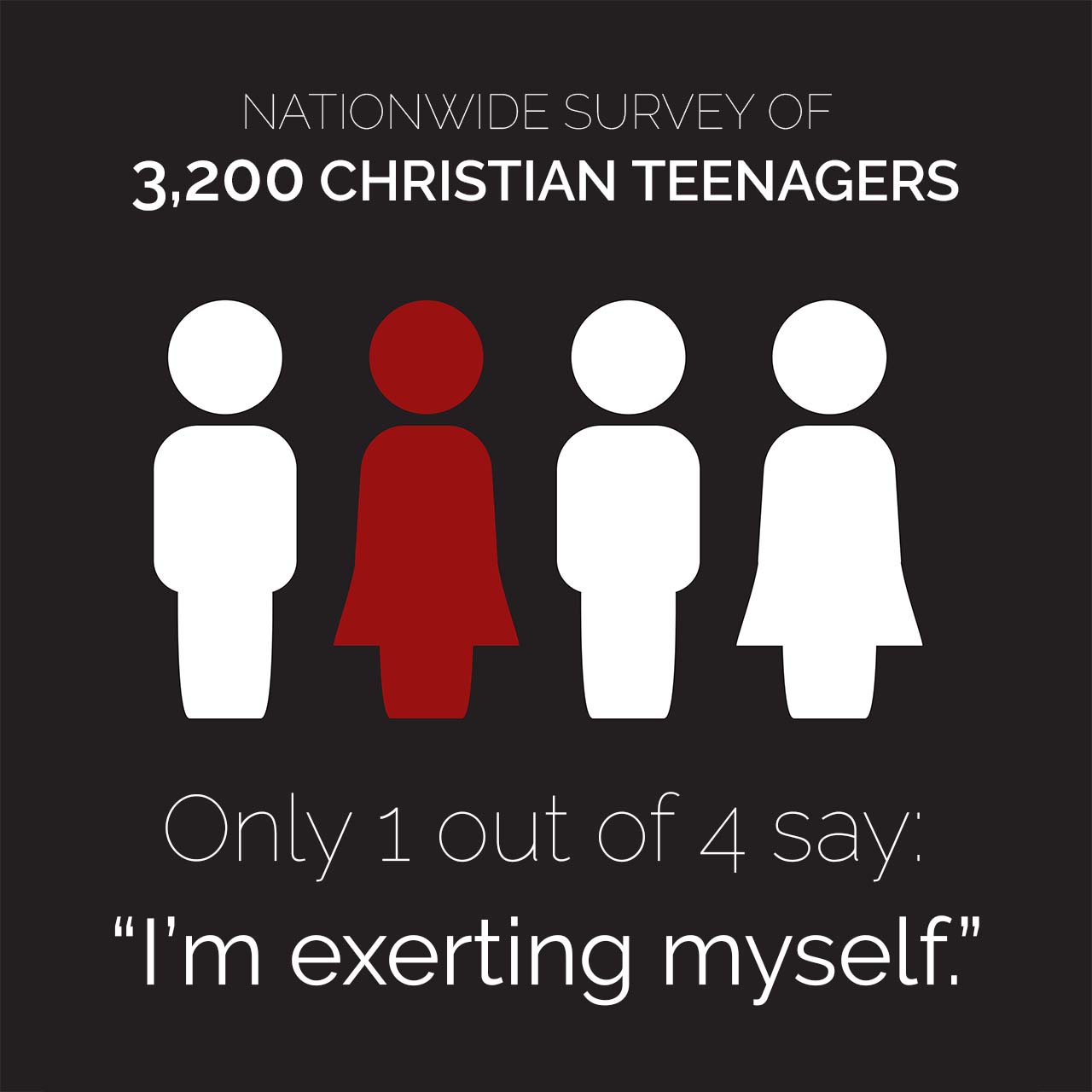 I believe this can be attributed to low expectations. Our kids, including those we'd consider exceptional, have been conditioned to go easy on themselves. They have been taught to coast.
Likewise parents, teachers, and youth workers can feel as if they are expecting a lot, when in reality they are expecting very little.
In this environment the gifted still shine, but even they are held back by low standards and the trap of being above average without trying. They are only scratching the surface of their true potential.
Tim Elmore, in a short but hard-hitting book entitled, 12 Huge Mistakes Parents Can Avoid, writes:
I believe we have under-challenged kids with meaningful work to accomplish. We have overwhelmed them with tests, recitals, and practices, and kids report being stressed-out by these activities. But they are essentially virtual activities. Adults often don't give significant work to students — work that is relevant to life and could actually improve the world if the kids rose to the challenge. We just don't have many expectations of our kids today. Evidently, we assume they're incapable. Instead of rising to our expectations, they drop their heads down to send texts, play video games, scan YouTube clips, and check Facebook postings. Their potential goes untapped. A hundred years ago, 17-year-olds were leading armies, working on the farm, and learning trades as apprentices. Kids could hardly wait to enter the world of adult responsibility. That attitude is rare today.
Fortunately, the solution is simple.
We must raise our expectations. Our children don't necessarily need more to do, but they do need more challenges. They need to do things that genuinely stretch and motivate them. They need meaningful work, not just virtual activities. They need to do hard things.
When we raise kids to do hard things we aren't trying to make their lives busier or our own lives more stressful. Far from it! Instead we are aiming to make their lives (and our parenting) more fruitful and effective.
Are you up for the challenge?
---
This post is adapted from our upcoming book, Raising Kids To Do Hard Things.