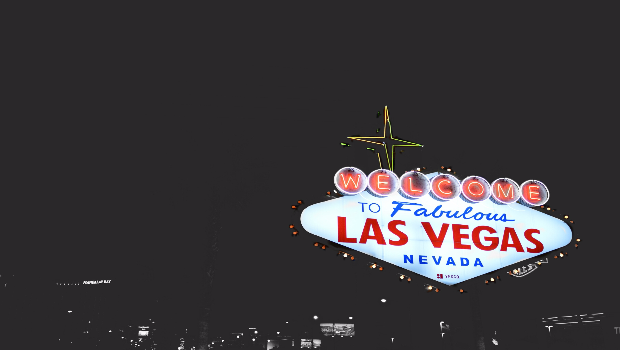 The image lingers.
A few weeks ago, I visited the local gym to exercise. After mounting the elliptical trainer, I fixed my eyes on the row of televisions mounted from the ceiling. One for FOX promoted the season premiere of Lucifer, a series that focuses on the devil and his life in Los Angeles as a nightclub owner and a liaison with the Los Angeles Police Department. Three monitors to the right is CNN, but the story unfolding wasn't a work of fiction about Satan's escapades around LA. No, the real devil had visited the city of Las Vegas in the form of a horrific shooting that extinguished the precious light of fifty-nine souls and injured more than five hundred.
Along with the televisions, music fills the gym every day as a background noise of sorts. But the song emanating from the speakers at that moment in time as I stared at the CNN coverage couldn't be bleaker: "Boulevard of Broken Dreams" by Green Day. I suspect that no one around me noticed the convergence – but I did. A grim picture gripped my spirit. Lucifer. Las Vegas. Broken Dreams. In short, death. It was a deflating, defeating moment for humanity, and I felt sickened and heartbroken over it.
That commercial for the season premiere of Lucifer ended this way:
"Same Devil. New Time."
In the Beginning
Though the writers for the television show Lucifer would have us believe that the devil is a wealthy, ruggedly handsome crime fighter living the high life and someone who can become conflicted morally from time to time, the Scriptures plainly reveal otherwise. The apostle Peter calls him "a roaring lion looking for someone to devour" (1 Peter 5:8) while Jesus calls him a thief, hell-bent on stealing and killing and destroying all that is good (John 10:10). The devil is our enemy, and to regard him otherwise is naïve and foolish. He regularly tempts us to drift from the Good Shepherd towards undoing.
The author John further reminds us that the devil has been "sinning from the beginning" (1 John 3:8). Though the Scriptures don't provide much information about the devil's origins, they do reveal that he was a mighty angel who sought equality with God and was cast out of heaven for rebelling against the Almighty. The prophet Isaiah describes the consequences of Lucifer's attempts to usurp God. "But you are brought down to the realm of the dead, to the depths of the pit" (see Isaiah 14:12-15).
Right Here, Right Now
That same devil who was sinning from the beginning still resides in the here and now. He is always looking for souls to steal and damage to inflict upon those that cling to Jesus as Lord and Savior. As Dr. John Piper puts it, "One of the most sobering facts about life is that all humans have a supernatural enemy whose aim is to use pain and pleasure to make us blind, stupid, and miserable – forever." Speaking of eternity, the Scriptures make it clear that Satan will be cast into the lake of fire for eternal torment at the end of days (Revelation 20:10). Therefore, why does God, in his absolute sovereignty, choose not do so now? Why is the devil permitted any measure of freedom?
Dr. Piper again: "God intends that part of our preparation for heaven be a life of warfare with hell." A great evil – a pure hell if you will – descended upon Las Vegas on October 1st. Why did God permit this? Why did He not intervene? Why was He silent? These are questions beyond the scope of our small minds, but we still ask for clarity and rescue and help and healing in our prayers. In the words of the Psalmist, "The Lord is near to the brokenhearted and saves the crushed in spirit" (Psalm 34:18).
In addition to clarity and restoration, we pray for justice, for swift retribution. Though our spirits gravitate towards anger and revenge in the aftermath of shootings, the apostle Paul urges restraint. "Beloved, never avenge yourselves, but leave it to the wrath of God, for it is written, 'Vengeance is mine, I will repay, says the Lord'" (Romans 12:19). The Las Vegas shooter will be severely judged for his sins. God will avenge innocent blood that is shed.
I Won't Back Down
In the days following the Las Vegas shooting, stories of great heroism and courage emerged. Citizens lined up to donate blood to the point that many had to be turned away. Churches responded with prayer services and special offerings to provide financial assistance for hurting families. Unbeknownst to many, a day after the shooting in Las Vegas, singer and songwriter Tom Petty died.
At first glance, it might seem like Petty's death and the events in Las Vegas have zero connection. With a closer look, however, we see that one of Petty's most well-known songs is "I Won't Back Down" (1989). David Mathis, in a recent Desiring God article about the song's message, writes, "He [Petty] comes off as one deeply principled, if not stubborn, full of conviction, resolved not to bend. The song, according to one source, is 'a message of defiance against unnamed forces of difficulty and possibly oppression.'"
As Christ followers, we are deeply encouraged by Paul in Ephesians to not back down. We are fighting a spiritual war against the devil, our adversary, and this calls for the type of armor described in chapter six. Paul writes, "Finally, be strong in the Lord and in his mighty power. Put on the full armor of God, so that you can take your stand against the devil's schemes" (v. 10-11). Body armor undoubtedly protects us from the tempter's attacks, but we cannot fight back without a sword. It's a powerful sword though: God's holy Word, always sharp and always true. In the words of James, "Resist the devil, and he will flee from you" (4:7).
In light of Las Vegas, the worst shooting in American history, Christ followers cannot back down from the mandate from on high to resist the devil's constant schemes and lies and accusations. As Dr. Piper puts it, "Satan comes that he might destroy life wherever he can and in the end make it eternally miserable." Thanks be to God, though, for he has triumphed over death, and there will come a day that the ugliest of evil will finally end. Death has been swallowed up because of the death and resurrection of the living Christ. Accordingly, we who make our home at the foot of the cross won't back down. Ever.
Right here, right now, we will grieve with those who grieve, cry with those who cry, and love those who have lost those they loved. We will not speak when words are not needed. We will sit in silence but remember that faith, hope, and love remain.
But the greatest of these is love.
---
Share Your Thoughts in the Comment Section!
---