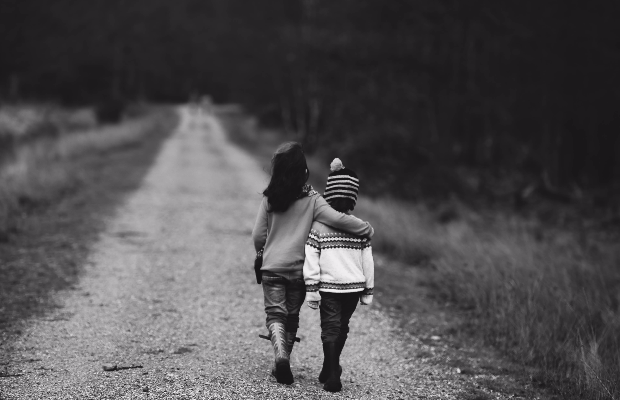 The Speech and Debate National Championship was just a few days away. As I spread all of my display boards out on our table, I began critiquing them to the utmost. Even though the judges probably wouldn't notice any of the minute changes I made, I wanted my boards to be perfect (with a capital "P").  The more I stared at my boards, the more stressed I became– were they good enough?
I want to encourage you:  if you're like me, obsessing over the presentation boards in your life – let go.
This sounds terrifying– I know it was for me. I want to grasp tighter, make sure everything is done exactly right…  No hiccups, no bumps, just plain perfection.
I've always been one of those people whose every creative effort has to be perfect. I was always the teacher's pet, the kid who hands in a 3-page report (with color pictures and graphic design) when all that was required was a 30 sentence explanation.
And frankly, I like being that way. I like to work hard and see results. But when I fail… that's another story.
The lesson I was missing was trust. I need to trust the results to my Heavenly Father. I honestly can't make every area in my life perfect, no matter how hard I try. Realizing we can't be in control of everything is hard for us over-achievers and perfectionists… our "doing hard things" isn't so much getting our assignments turned in on time as it is learning to trust.
Many times, I get so caught up in how my projects will turn out, that instead of trusting God, I grip everything tighter.
So what happens when we focus on the results, instead of trusting God? It can cause three main problems– wrong perspective, wrong attitude, and wrong expectations.
1. Wrong Perspective
We over-achievers feel like we always need to do more but frankly we fail, we become discouraged. But that is truly the beauty of the gospel– we don't have to do more. Jesus has already done it all. When we get lost in our results, our focus turns to what we do, instead of what He's already done.
2. Wrong Attitude
If our only goal is amazing results, often times how we achieve them loses focus. Over the past few years, I've met several kids that wouldn't hesitate to break to rules to win. When our only goal in life is achievement, we might win every trophy, but will lose His approval.
3. Wrong expectations
Not only can focusing on the results give us the wrong perspective, but when we fail, we will be crushed. One time, I met two young men who chose to compete for one reason: to win. Even though they made it to the final round, they lost. I will never forget the devastated look on their face– it was a true reminder of the consequences of focusing on the wrong things.
So what is the solution?
It is one word– Trust.
Is it hard? Absolutely! My natural instinct is to hold onto my life tightly. I don't want to let go! I want everything to be in my hands! But I need to learn to release everything into the hands of my Heavenly Father.
You are right though– it's not easy!  I remember right before a tournament,  my prayer went something like: "God, I would really like to do well at this tournament, though I realize I need to give the results to You. You can have them… wait, You know, can I have those results back? I think I can handle it…" And that was when the problems would start.
As much as we over-achievers hate to admit it, we can't hold the world together. But when we give our results to God, how freeing it can be! We're no longer in charge– we have put the results in His hands. Instead of worrying about what is outside of our control, we can rest in His perfect plan.
Proverbs 3:5 sums it up well: "Trust in the LORD with all your heart, and do not lean on your own understanding. In all your ways acknowledge Him, and He will make straight your paths."
As I was staring at those presentation boards one last time, I knew I just had to let it go. It wasn't easy!  But by giving it to the Lord, I was able to enjoy the opportunity the Lord had given me to share my message, rather than worrying about what was outside my control.
I want to encourage you– if you are stressing out about the presentation boards in your life, stop. Trust. He has the results in His hands.
---
Share Your Thoughts in the Comment Section!
---