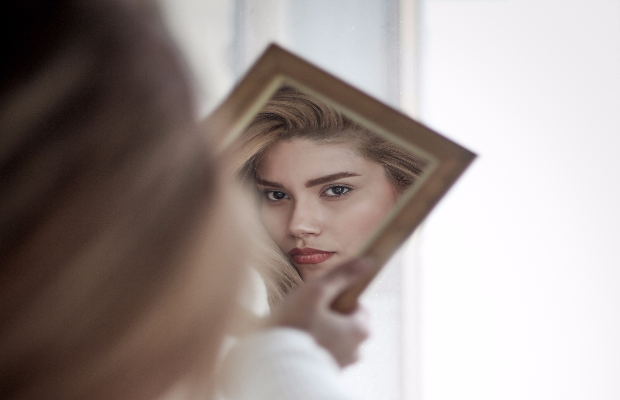 Worthless. Ugly.
These thoughts dominated my mind for a long time after a painful rejection by a boy in February 2017. I have always struggled with spiritual perfectionism (as have most Christians), but this new emotion sparked a degree of physical perfectionism in me. After that incident, I hated what I saw when I looked in the mirror. Although a lot of people told me that I was beautiful, I did not think that they meant it. And worse yet, I developed an eating disorder because no matter how hard I tried, I did not see a thin, slender girl, which I am. I saw someone who had something wrong with her that had to be fixed.
My Christian life was not thriving, either. I was desperate for the Biblical truths that I had learned, and I was clinging onto them for dear life as a single glimmer of hope in a massive abyss of spiritual decay, but each time I sat in church on Sunday, I felt as though I was a "bad Christian" because I didn't think I was pretty and slender. And everybody around me seemed to like the way they looked.
But as time goes on and my heart has healed (not completely, but I'm getting there), I've seen that I think that I have looked at the situation the wrong way. I won't say that I had some "spiritual revelation" because that didn't happen, but I believe that through the painful process of healing from a broken heart, God has opened me up to a truth about a lie that I have been duped with over the past nine months:
God cares for physical beauty.
We would like to think that God looks at who has the thinnest waist or the fairest face. But the truth is that God cares nothing for outward appearance, as 1 Samuel 16:7 tells us:
But the LORD said to Samuel, "Do not consider his appearance or his height, for I have rejected him. The LORD does not look at the things man looks at. Man looks at the outward appearance, but the LORD looks at the heart."
I believe that this is a verse that we often glaze over, but in reality, it is a grave warning. When you believe the lie that God looks for physical beauty, it ceases to be a relationship, which is a dangerous spot to be in.
What God does care about is who you are on the inside, and that looks like loving Him and loving others, for as 1 Corinthians 13 says:
If I speak in the tongues of men and of angels, but I do not have love, I am a noisy gong or a clanging cymbal.And if I have prophecy, and know all mysteries and all knowledge, and if I have all faith so that I can remove mountains, but do not have love, I am nothing.If I give away everything I own, and if I give over my body in order to boast, but do not have love, I receive no benefit.
This also applies to beauty. I believe that Paul could also say, "If I have perfect curves and a flawless face, but do not love, I have accomplished nothing."
God commands us to love Him and love others, and when we do, we have accomplished what His wishes for us are. And you will never be insufficient for Him.
---
Share Your Thoughts in the Comment Section!
---