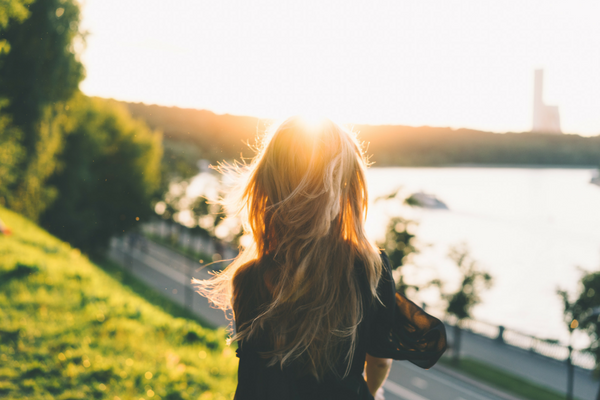 ---
I was a little girl who read missionary books like they were Nancy Drew mystery novels.
I spent Saturdays reading through the biography of my choice. I could be Amy Carmichael, smuggling girls from evil temples, or Elizabeth Elliott bravely facing tribe men who murdered my husband. I read Kisses from Katie, and dreamt of saving orphaned Ugandan children.
I wanted to be a missionary.
I babysat, I pet sat, I sold home-made baked goods from a wagon at the end of my street. I planned to visit Julie in India, the missionary my church supported. I imagined flying a plane over the sea, smelling Indian spices, seeing alleys overflowing with garbage, entertaining little brown children with shining eyes and white smiles. I planned to share the gospel. I resolved to shine Christ into all the nations.
I was determined.
But my door closed.
God said, Not Now, Wait.
I had to be patient.
I would pray to God, "Why don't you send me? Why can't I go? I want to share your truth! I want to make disciples of all the nations!"
Not now, wait.
"But you gave me money to go, God. People were generous, your church has been faithful."
Not now, wait.
My family moved nine hours away.
I didn't want to move. I had friends at my local church and homeschool group, parents that I babysat for, children that had stolen my heart. I was excited for the new adventure ahead of me, but the unknown of what was coming made me hesitate.
I've lived in the Florida Keys for three years now. If I had just known then what God was planning in sending my family here.
God sent my family to support a pastor who was so discouraged by his ministry.
God sent my family to make my Dad a bi-vocational pastor.
God sent my family for the people of my church home.
God sent my family to be missionaries in this place that is far from God.
God Sent Me Here for a Reason.
You don't have to go to India, Uganda, or China to be a missionary. Right now, where you are. God has you there for a reason. If you are a Christian you are a missionary because you are called to share His word, to share the gospel! Scream it from the mountain tops! Don't be ashamed of the truth you live by. Be obnoxious in your Christianity. Be bold. Be the alien. Be stubborn in preaching Christ.
Ezekiel was called to be a missionary to the Israelites.
"And he [God] said to me, "Son of man, go to the house of Israel and speak with my words to them. For you are not sent to a people of foreign speech and a hard language, but to the house of Israel — not to many peoples of foreign speech and a hard language, whose words you cannot understand. Surely, if I sent you to such, they would listen to you. But the house of Israel will not be willing to listen to you, for they are not willing to listen to me: because all the house of Israel have a hard forehead and a stubborn heart. Behold, I have made your face as hard as their faces, and your forehead as hard as their foreheads. Like emery harder than flint have I made your forehead. Fear them not, nor be dismayed at their looks, for they are a rebellious house." Moreover, he said to me, "Son of man, all my words that I shall speak to you receive in your heart, and hear with your ears. And go to the exiles, to your people, and speak to them and say to them, 'Thus says the Lord God,' whether they hear or refuse to hear." (Ezekiel 3:4-11, emphasis added)
God sent my family to a different town in my own state of Florida. Not across the world to India of foreign speech and hard language, but a town that would be devastated by a hurricane.
Irma ripped through the Florida Keys. Irma left people in deep devastation, lost people. People with hard foreheads and stubborn hearts. God works through catastrophes. God works through hurricanes.
You are not going to see on the news how many people came to know Jesus because of Irma, Harvey, or any other hurricane, but God knows. If God wants my house flooded and my home streets filled with mountains of debris, let it be for His glory. If hurricanes bring people to Him so they won't burn in Hell for eternity then praise God. Praise God because His plans are greater than my plans. Praise God because He is good.
Whether they hear or refuse to hear I resolve to be a missionary for Jesus.
---
Share Your Thoughts in the Comment Section!
---