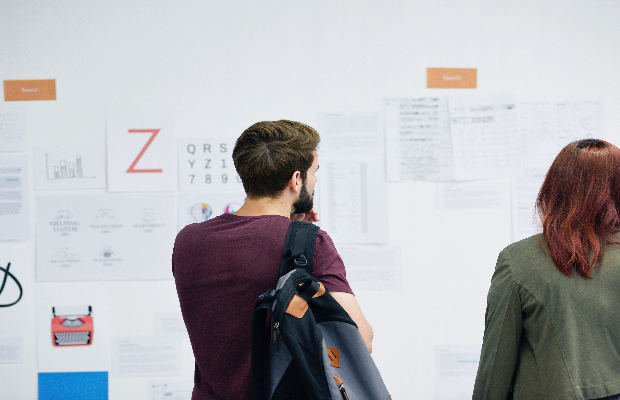 ---
As human beings we go through life constantly striving to be somebody. We all yearn to be more than ordinary. As children, we were asked, "What do you want to be when you grow up?" Many of us answered, "I want to be an astronaut, a firefighter, a princess…"
(Sadly I recently realized I couldn't be a Disney princess because there's a height limit… I'm kidding! I really wanted to be a superhero saving damsels in distress.)
Isn't it amazing how creative we once were? How happy we once were?
I want to talk about 20/20, which equals one. More specifically, I want to talk about seeing things clearly.
A Blurred Love
Nowadays, we all struggle with how others view us. Many of us wish to be put on a pedestal, where we're known for our talents, money, or awards. Then there are those of us who'd rather hide in the background, scared to be ourselves because we could be judged.
Both of these perspectives are extremely dangerous. They cause us to sink deeper and deeper into darkness.
Seeing Through The Storm
Do you remember when Jesus walked on water? The disciples were in a boat during a storm, and
"when the disciples saw him [Jesus] walking on the lake, they were terrified. 'It's a ghost,' they said, and cried out in fear. But Jesus immediately said to them: 'Take courage! It is I. Don't be afraid.'

'Come' He said. Then Peter got down out of the boat, walked and came toward Jesus. But when he saw the wind, he was afraid and, beginning to sink, cried out, "Lord save me!" (Matthew 14:26-30)
To me this sounds like every single one of us. We're all struggling with something: envy, anger, grief, depression, loneliness, self-righteousness, the list could go on forever! And as you grow distracted by your fears, your vision slowly worsens, 19/20 18/20 17/20 16/20…. until finally you don't see anything. It's only darkness and no light. You took your eyes off of Jesus. You are blind, senses numbed to this world.
You are losing yourself until one day, you hear a voice.
"After the wind there was an earthquake, but the Lord was not in the earthquake. After the earthquake came a fire, but the Lord was not in the fire. And after the fire came a gentle whisper" (1 Kings 19:12).
The voice of God came to the prophet Elijah quietly and asked, "What are you doing here, Elijah?"
What is God asking you right now? Do you hear him?
Opening Your Own Eyes!
Let's go back to when Jesus told Peter to, "Come."
He's extending that same invitation to you.
Will you right now become a water walker? Or will you continue to sink in fear? Some of you may ask, "How do you walk on water through all of this darkness around me?" Look to Jesus, and get up. Get up right now! Lift your hands and cry out, "Lord, I invite you into my life. It is finished. Love has won. I need help! And I trust you."
Shout it from the rooftops if you need to! Don't be a hearer of the Word only, but be a doer of the Word.
Speak of Jesus' love, of God's voice, of the sand you were once sinking in! And when the "wolf" comes to blow down your house…. look to Jesus and get up! Strengthen your walls until the "wolf" can't blow them down! Then open your doors to those standing where you once were.
Let's go back to 20/20. 20/20 equals one, and that one person who will help you see clearly is Jesus Christ. And He is willing to accept you into His family.
Take up his yoke and give Him yours! I promise you, it is much lighter.
---
Share Your Thoughts in the Comment Section!
There are currently 1 Comment
---