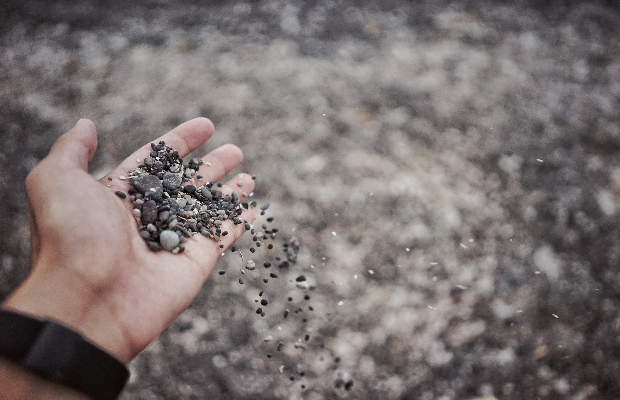 ---
I think a dream is dying inside me.
I'm in a valley where I can't see my way out for the high slopes, and all I see before me is the next bend in the road. When I turn it, I just find another one.
Inside, I feel like laundry being wrung: scrunched-up and confused. The befuddlement is worse than the pain of the dream's death.
I huddle on the ground. There's no use pretending – God knows how I feel anyway.
I don't get this, Lord. I prayed about it so much. I asked that, if it wasn't from You, You would just let it slip from my grasp. But You didn't. It's been two years – and it seems You're only taking it away now. Or are You? Is it dying for real, or just temporarily? Oh, Father… I don't understand.
Tempted as I am to hold a pity party, I know it will just make things worse. So I turn to God's Word to find salve for my heart.
"For God has said, 'I will never leave you; I will never abandon you.'" (Hebrews 13:5)
Ah, Lord God… I'll be honest: I feel alone. But I know my feelings are irrelevant, while the promises of Your Word stand firm forever. And this promise is made even more precious by the fact that the Son of God screamed in loneliness when He hung on the cross.
"My God, my God, why have You forsaken Me?"
It's a promise made by One who knows.
"You know how troubled I am; You have kept a record of my tears. Aren't they listed in Your book?" (Psalm 56:8)
Pain is so often exacerbated when we think no one sees or knows. So I thank You, Father. Not only do You understand my loneliness, but You see my confusion and sadness. All those tears – the tears that make my eyes feel thick and dry and make my head ache afterwards – You see them.
And they are precious to You!
You keep track of them, Lord. Not one of them slips by without Your knowledge. Like Hagar in the desert, I can call You "a God who sees" (Genesis 16:13).
"I alone know the plans I have for you, plans to bring you prosperity and not disaster, plans to bring about the future you hope for." (Jeremiah 29:11)
I struggle with this one, Lord. I find what I think is a good plan for my life and hold on with my characteristic stubbornness. Then You gently tell me that although this is good, it's not Your best for me, and I need to let go. It takes a battle for my grip to loosen, fingers white and cramped from clinging.
I'm filled with a sense of loss. It's like I've watched a flower wither before me.
It's like a dream has died.
I can only see the next bend in the road, but I still try to run my own life with my horribly limited vision. Father, I apologise for my stubbornness and lack of faith. I believe, Lord – please help me with my unbelief.
"I have always loved you, so I continue to show you My constant love." (Jeremiah 31:3)
Thank you, Father, that Your everlasting love carries us through the valleys as well.
---
Share Your Thoughts in the Comment Section!
---