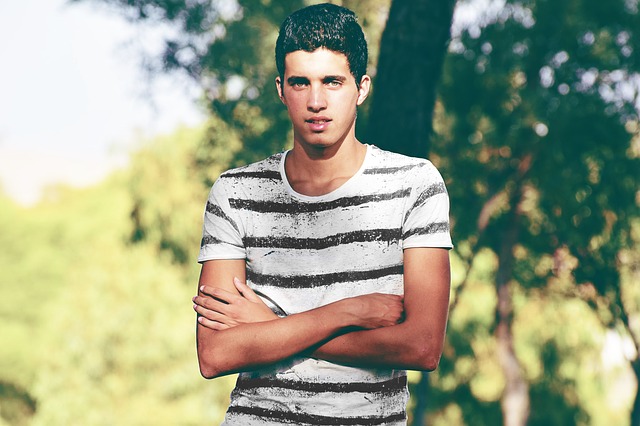 ---
The world loves to talk about the struggle for authenticity.
As many teens (and adults) will recognize, we constantly encounter messages in mainstream culture such as "be yourself!" and "let them know how you feel!"
They're tempting when they present the opportunity to lay down our wearily-built facades and "live and let live."
Before I became a Christian, I lived like this — throwing propriety and caution to the wind and letting others know the full force of my personality. But when the Lord touched my life with his healing, mercy, and grace, it was one of the first areas he showed me needed his loving change.
Wanting To Be Accepted Is Good
One reason the "be yourself" movement is so emphasized is that we really do have good desires in our hearts to be accepted.
We want to be liked. We want to be respected for our individual qualities and quirks. But like many of our desires in a fallen world, they are corrupted and we end up seeking security in a vapor: man's opinion.
We are buying into the lie that if we lay out our every emotional whim before the world we'll be more accepted, more appreciated and we'll solve the dilemma of living with our imperfect selves in a culture that clamors for perfection.
The problem is, this concept of authenticity puts forward a very self-focused mindset. When we're focused only on expressing ourselves, we forget the impact of our self-expression on others. When our feelings come first, the potential to wound friends is not far behind (Prov. 12:18).
But the truth: greater peace within comes from being intimate with God, pouring our hearts out before him, and receiving his grace and truth in exchange for our inability to see ourselves (and life!) clearly in this age (1 Cor. 13:12).
It comes from being authentic with God before being "authentic" with the world. This morning I was reading through Psalm 6, and David seemed the perfect example of this God-focused genuineness.
David: The Example of True Authenticity
1. He acknowledges his weakness.
"O Lord, do not condemn me in your anger, do not punish me in your fury/ Be merciful to me, O Lord, for I am weak; heal me, my very bones are shaken."
I can imagine David, who slayed Goliath and armies of invaders, trembling on his knees as he speaks before his God. He recognizes his weaknesses; he realizes that he can't deal with the trials of this life alone.
Recognizing our weaknesses, as Christians, is crucial — Christ's power is amazingly magnified in our weakness — but those weaknesses should lead us back to God to be both empowered and comforted by him. I tend to forget that our God is the same One who made the world, spoke light into existence, and breathed life into us.
2. He acknowledges his feelings.
"I am wearied with my groaning; all night long my pillow is wet with tears; I soak my bed with weeping. Grief dims my eyes; they are worn out with all my woes."
David is clearly suffering — his vulnerability and weeping before the Lord is astoundingly personal and dependent. God wants to bring us comfort when we're hurting. He wants us to pour out our grief before him, expecting his love to quiet us and to sustain us.
Do we turn to someone else or someplace else to assuage our sorrows, before we seek his presence? There is so much comfort awaiting us if he is our refuge!
3. He shifts his eyes from himself to God.
"Away from me, you evildoers, for the Lord has heard the sound of my weeping. The Lord has heard my entreaty; the Lord will accept my prayer."
Here, amidst his sorrow, David is reminded of who God is. The Father who hears our weeping, sees our tears, and longs to comfort us in his goodness and mercy. We are not left alone. We have a God who is Faithful and True, a friend who sticks closer than a brother, a Father in heaven.
God hears us, and he is mighty to save. There is no flaw his love does not cover.
How To Be The Right Kind of Authentic
David's genuineness — his courage, generosity, wisdom — before the world, as the God-led king of Israel, was not a random, uncontrolled flow of emotion or words; nor did it spring from the wrong motives.
His was an authenticity that came from intimacy with God, knowing who he was because of God, and it flowed from security in the One who knew his mind and heart perfectly (Ps. 7:9).
It came from being authentic first before God in, a deeply personal relationship with the Lover of our souls. What comfort comes to us when we exchange others' opinions of ourselves for his truths! I pray David's example will encourage you to press more deeply into the Lord for security and love.
---
Share Your Thoughts in the Comment Section!
---