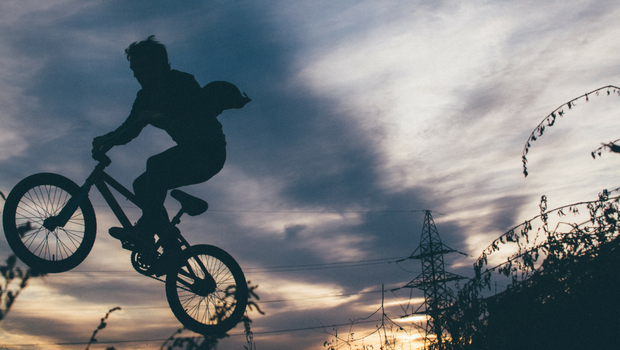 ---
At first the task had sounded simple enough. After all, how hard could it be to reposition a display of greeting cards?
But what I didn't count on was feeling the display reel, seeing it tilt, losing grip, and then watching in awestruck horror as the whole unit—along with hundreds of neatly organized cards—crashed towards the floor.
Unfortunately, three more card displays stood in its collision course, all lined up like dominos.
As I stood there, moments later, watching the last cards flutter down amidst the echo of a colossal four-fold crash, I wondered whether I'd be fired. But I learned something that day (besides how not to move card displays):
Managers are more concerned with consistent character than with occasional calamities.

In other words, you'll become a valuable employee whom managers won't want to dismiss over minor mishaps, if your character displays key traits they seek. Six summers into doing the job I started as a teenager, I've learned a lot about those traits—especially now.
Why?
Because, by God's grace, I too am a manager. And if a newly-hired teen asked me how to excel as an employee, I'd offer them five bits of advice:
1. Embrace the challenge.
Starting a new job probably means overcoming a huge learning curve. It might also mean persevering despite long hours, grumpy coworkers, repetitive tasks, and avalanching boulders. (Kidding. Just seeing if you're paying attention.)
But seriously, don't be afraid of challenging work. Know your limits, but be ready to stretch them. You'll learn more about depending on God. And you'll be amazed at how much you grow!
2. Be all there.
In the workplace, it's easy to see the difference between workers whose hearts are in the game, and workers who are just there to snag a paycheck. The "Hearties" anticipate needs, perform consistently to a high standard, and strive to make their job site a better place. The "Pay-Checkers," meanwhile, anticipate coffee breaks, perform complainingly, and strive to get by on the minimum effort required.
A word to the wise: if employees' hours are reduced as work slows down, the Hearties stick around, while Pay-Checkers are the first to go.
3. Be faithful in the little things.
Like high quality photos made from millions of accurate pixels, outstanding workers exhibit excellence in detail. They dress neatly, show up early, take punctual breaks, sweep the corners of the floor, and clean up misplaced items as they walk. They work faithfully, no matter how insignificant or unpleasant the task.
They are the kind of workers who will hear,
"'Well done, good and faithful servant! You have been faithful with a few things; I will put you in charge of many things." (Matthew 25:21, NIV.)
4. Let all you do be done in love (1 Corinthians 16:14, NIV).
This verse looks nice in stitching on pillowcases, but it looks even nicer in action, on you. Your managers will notice, because they pay attention to your interactions with people. Do you smile at customers, giving them your full attention? Are your relations with coworkers and supervisors defined by gossip and complaints, or by warmth and respect? Being an excellent employee starts with being an excellent servant.
5. Consider it worship.
The work God has you doing now is a gift, equipping you for future chapters of the story He's written for you. When you commit this work back to Him and give each task your best, with Him in mind, you're fulfilling the Apostle Paul's instructions to first-century slaves:
"Whatever you do, work at it with all your heart, as working for the Lord, not for human masters, since you know that you will receive an inheritance from the Lord as a reward. It is the Lord Christ you are serving (Colossians 3:23-24, NIV)."
Even if you don't love what you do, when you work faithfully unto God, you are both glorifying Him and allowing Him to grow you in the skills He's called you to develop. Think of David, working as a teenager among his father's sheep. Although he may not have envisioned shepherding forever, he still worked faithfully, becoming a pro with his staff and slingshot. Only God could have seen how those skills of David, the faithful shepherd, would result in Israel's deliverance and would serve David, the faithful king.
So be encouraged.
Go do your job to the best of your ability. Throw your heart into it as unto Christ, proving yourself to be a teachable, dependable worker who is willing to do cheerfully whatever needs doing. You'll become the kind of employee that managers will value. And you'll be making God smile.
Oh, and one last thing:
No matter what, if anyone asks you to move a display of greeting cards—just be careful!
---
Share Your Thoughts in the Comment Section!
---