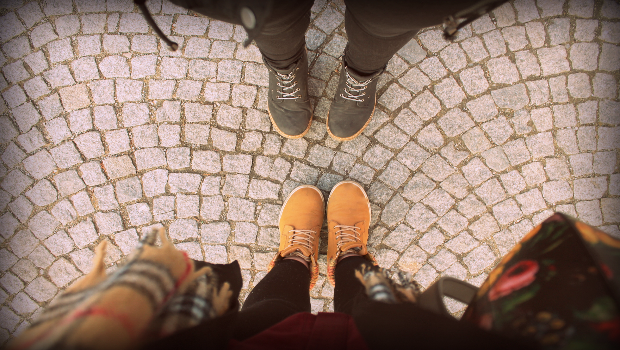 ---
I was a nice, settled homeschooled girl. I was safe in my little bubble of Christian, homeschooled teens. I was given a book called Do Hard Things.
It ruined my life.
I started volunteering at a ministry for women afflicted by human trafficking, drugs and abuse. It was difficult, painful and stressful.
I thought that once I broke the proverbial sound barrier, it would be easy. That after the initial struggle, I would make likeminded friends and change the world. Years from now, I would be recognized as someone worthy of a magazine article on Christian compassion, or something.
It didn't happen. Still hasn't.
I washed lots of dishes, rescued frost burned casseroles, learned how to tell which drug someone was on, and the whole language that is street talk.
I heard heartbreaking stories that I could do nothing about. I watched beautiful women get back into cars with their abusive boyfriends. I saw girls that I knew well standing on street corners trying to sell their bodies. I listened to single moms worry about where to get Christmas presents so that their kids could have a Christmas.
After a while, people stopped asking me how things were going. Their lives continued, while I wondered if anyone cared. I couldn't help but notice that the kids I taught in Sunday school had more than one warm winter coat, while the ladies I served had only a hoodie.
I thought I would see a difference. I forgot how hard it was to see change when it's right in front of your face. It all seemed noble and courageous on the front end. On the backend, it just seemed hard and sad.
That's when I remember the happy moments. All the girls I've come to love. Seeing a woman get her first pair of reading glasses. Giving out hygiene products to ladies who couldn't afford it otherwise.
Seeing girls gain sobriety, child custody, a job and a life. Watching ladies light up at the sight of real place settings and homemade food. Listening to them sing joyously to Christian music. Praying with girls who have opened wide their hearts. Having people randomly ask me how things are going.
Here's my advice to my fellow teens:
Don't make doing hard things seem easier in your mind than it really is. You may not volunteer in the inner city, but whatever you do will probably not be as simple as you thought.
Don't stop. Every challenge is just another excuse to do hard things. If the hard thing you picked to do just opens the door for another hard thing… just tighten your laces and run faster.
Learn how to find the good things. Somehow, it's always easier to see the things that don't work, or the sad things, or the things you failed at. Instead, find the things that are working, are happy and that you succeeded at.
Don't give up. I don't care how hard it is. I don't care how many tears you cry. I don't care if it seems hopeless. Truth is stronger than the things that you can see.
The truth is that as long as you are trying to do something, you will never fail. You only find out what not to do next time.
The truth is that God always sees what you do. Even if you never get a single reward or make any visible progress on earth, He treasures your every effort.
Doing hard things sounds good on paper, it's true.
But in real life?
It's better than you could ever dream.
---
Share Your Thoughts in the Comment Section!
---