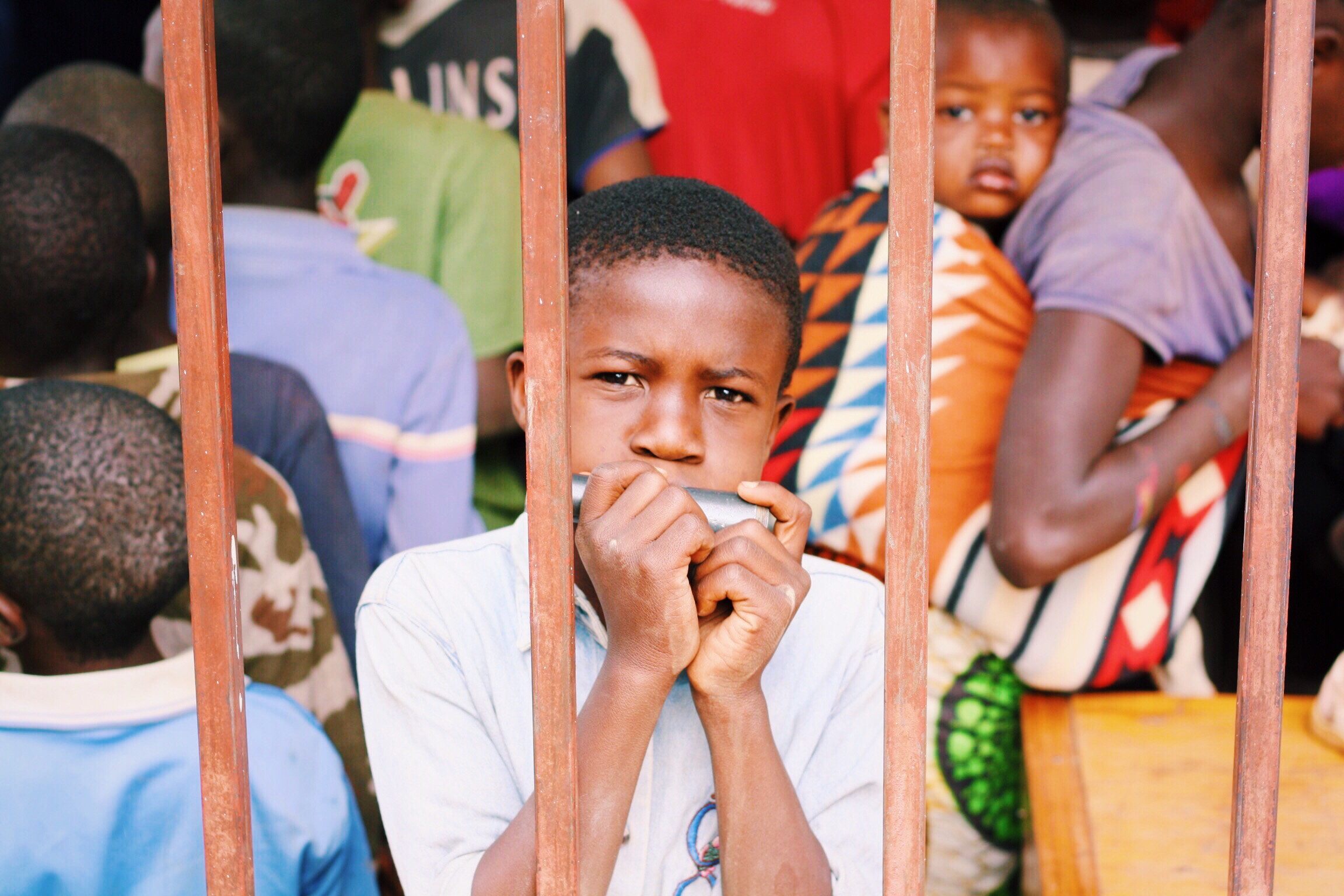 ---
Americans spend $2 billion supporting 1.5 million participants in short-term missions trips each year.
However, statistics show that up to three-fourths of these trips are poorly conducted, and teams rarely interact with unreached or unengaged people groups (you don't have to travel far, for L.A. County alone has 400+ unreached people groups!).
Although the church has recently exploded with criticism toward short-term missions trips, we as Christians cannot simply abandon short-term missions. These trips are extremely formative and provide a basis for our understanding of missions. Most young people today, including myself, have developed their missiology through their participation in short-term missions, which fundamentally shapes their view of God and their role in the world.
Rather than disregarding short-term missions altogether, the church should seek to cultivate and establish greater maturity on these trips by centering them around God and His glory.
How?
Many of my Intercultural Studies classes have caused me to wrestle with this issue. However, I am excited for the church as we raise the standard for short-term missions and allow ourselves to more fully develop a passion for the nations in accordance with God's jealousy for his church.
Here are some questions that can allow us to think more deeply about short-term missions.
1.Why are we motivated to go?
Is our motivation centered around our view of God? Are we motivated to go because we desire to see the nations come to worship him, and are our hearts captivated by God's plan to bring people from every tribe and language, nation and people into his kingdom? Do we recognize that we serve a missional God, whose very heart beats for the world to worship him and see his glory?
Of course, our motivation to go will forever remain mixed and tainted with some form of narcissism or pride. We are imperfect, selfish human beings, and we will never have a pure desire for the worship of God in the nations. Yet, as we mature and grow in our understanding of our Creator, our hearts should become molded into his likeness. It's a process, but our vision of God should be ever expanding as He continues to work in us.
May our desire to pursue missions become grounded in our knowledge of God. May his passion for the world become ours.
May we not become caught up in ourselves, in making ourselves appear superior or feel good through our works. May we not purely see short-term missions as some tool to fuel our own personal growth, a way to travel and bring adventure to our lives, or even a way to stretch ourselves.
May we never go for our own gain, but because God himself is a missional God, who is pursuing the nations for His glory and for his worship.
2.Is our focus on tasks or on people?
Are we motivated to go because we will be doing X, Y, and Z, building, teaching, fixing, leading, etc?
What if the goal of missions is not to do ministry, but to become a minister of the gospel, so others can also become participants and witnesses and ministers of the gospel?
There is nothing wrong with building houses, setting up VBS ministries, helping in clinics, or teaching in schools. There is nothing wrong with doing.
However, if we participate in missions because we desire God to become worshipped, for lives to become transformed, and for people to become fellow brothers and sisters in God's global kingdom, how does that change our view of short-term missions? What would it look like if short-term missions trips were centered around this sense of becoming rather than doing?
I think that's the type of ministry Jesus modeled for us. While he did accomplish many miracles and taught the crowds during his time on earth, his main focus was not centered around tasks, otherwise he would simply have spent all his time healing and teaching.
However, we see that Jesus intentionally invested in twelve men, teaching them to become passionate, obedient followers of him.
May short-term missions not contain a Martha mentality of doing (of works), but may we learn to rest at the feet of Jesus like Mary, modeling by example what it looks like to become a child of God, inviting others to sit at His feet and also become part of His family.
3.How can short-term trips possess long-term goals?
Do we over-emphasize developing personal bonds between the local community and the short-term team, who at most will only be there for a few, short weeks? How do we sometimes mistakenly view ourselves as the superheroes or pioneers in this endeavor, when God has been working through local believers from the beginning of time? How can we foster relationships between the local people and the national church on a short-term trip? How can we encourage long-term relationships while submitting to and prioritizing the larger vision of the local church/missions organization?
May we recognize and submit to the Lord's ongoing work, for he has actively pursued each people group from the beginning of time.
May we encourage and seek to develop lasting relationships between the national church and the local community, rather than distracting from the work of the church by prioritizing our own desire to befriend the local community.
May we enter into a short-term missions trip humbly and respectfully, recognizing the significance of the work that has already been done and God's ongoing presence and work in the nation.
May we work together with seasoned missionaries, local churches, and missions agencies to join in God's ongoing work of redeeming the nations, placing His glory as the center of missions.
God Is Already There
As I have been learning and thinking more about missions, I have come to view culture as a type of holy ground.
When Moses approached the burning bush, he recognized the holiness of God's presence and his own unworthiness, compared to the absolute glory and splendor and greatness of our God.
But is God not present and active, dwelling amongst each people group, working in hearts and transforming lives, and jealously pursuing his bride, the church?
Is God not already there?
Perhaps if that same attitude of holy fear categorized our short-term missions endeavors… Perhaps if our view of God cultivated a greater desire in us to worship and to draw others into that worship… Perhaps if we viewed ourselves and the abilities and gifts we bring on short-term trips with greater humility and meekness… Perhaps if we viewed God's ongoing work through the national church with greater reverence and awe…
Perhaps if we can more fully grasp God's place and work and space in missions, the same God who created the universe and called the stars into place, the same God who pursued and is pursuing us in our own lives today, then perhaps we can begin to understand our own role in short-term missions, and short-term missions can more fully revolve around God and his desire to draw the world into the knowledge and worship of him.
Our first task in approaching another people, another culture, another religion is to take off our shoes, for the place we are approaching is holy. Else we may find ourselves treading on men's dreams. More serious still, we may forget that God was here before our arrival. –Max Warren
---
Share Your Thoughts in the Comment Section!
---